VOLUME 5, ISSUE 11 | November 2018

From the Plant Answer Line:
A simple splinter, or Frullania phytodermatitis?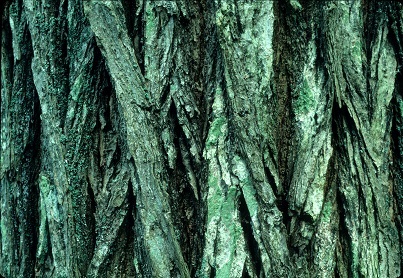 Q:
Can the sap from an elm tree be poisonous to humans? The power company recently cut down an old elm in my garden and I brushed my hand against the stump and got a splinter. Within about twenty minutes my hand was swollen at least twice its normal size, was very painful, quite hot to the touch and itching like crazy. I ended up in the emergency room, and had to take antibiotics, but the doctor never indicated whether the extreme reaction had anything specifically to do with the type of tree.
A:
We have an older book on plant-induced dermatitis, Botanical Dermatology by Mitchell and Rook (Greengrass, 1979) which includes elm among the trees which can cause "woodcutter's eczema." However, it may not be the sap of the tree itself which is the problem, but perhaps the lichens and liverworts which may be growing on the tree (some of which contain usnic acid and other substances which irritate human skin). Here is an abstract of an article which describes
Frullania liverwort phytodermatitis
.
If one were to saw elm wood which was covered in lichen or liverwort, the dust could be an irritant. You may have gotten a splinter which had dust on it. I'm not a medical professional, so I couldn't say with any authority what may have happened. However, a splinter of any kind can cause inflammation, and if you happen to be especially sensitive to a particular substance, whether it is the wood or sap of the elm, or traces of dust from lichens and liverworts that were on the tree's bark when it was sawed, then there might be a connection with the severe reaction you had.


Here is a link to an article about
splinters
from American Family Physician (June 15, 2003). It does mention wood splinters as a source of severe inflammatory reactions, due to the oils and resins they contain.
A chart which originally appeared in June 1990 issue of the journal
American Woodturner
lists different types of wood and their toxicity. Elm is included because its dust can be an eye and skin irritant.
Molly Hashimoto: Paintings and Prints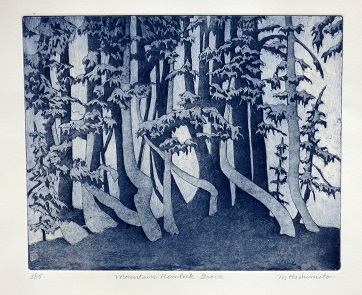 This month at the Miller Library, Seattle artist and North Cascades Institute art instructor Molly Hashimoto explores the flora and fauna of the West, from both and wild garden habitats, in watercolors, block prints and etchings. This year's exhibit features new work, including many birds and conifers of the coast and timberline. Molly's work is published as cards, calendars, puzzles and books; those items will also be offered for sale.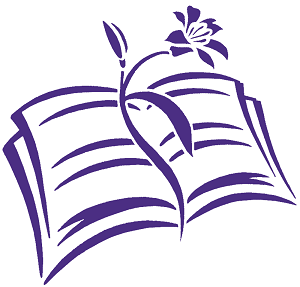 Do you use Facebook? If so, please visit our new Facebook page, where you can catch up on our exhibits and programs, get book recommendations, read featured questions and answers from our Gardening Answers Knowledgebase, and join the conversation about everything the library has to offer.
Plant Answer Line provides quick answers to gardening questions. You can reach a reference librarian at 206-UWPLANT (206-897-5268),
hortlib@uw.edu
, or
online
.
© 2018 University of Washington Botanic Gardens