VOLUME 7, ISSUE 9 | September 2020

Renée Simard virtual exhibit opens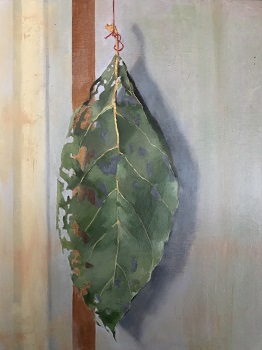 We are proud to feature the work of Renée Simard as our virtual exhibit during the month of September. In her own words:
"The natural world fascinates and inspires me, just like it has so many artists throughout history. In my art, I search for the overlooked, the unglamorous, and the emergent emotions in a human portrait, a trampled leaf, a dead insect, or old cotton bolls. The effects of time on nature, objects and humans intrigues me. I want to become a visual poet of quiet and sometimes extraordinary beauty."
Based in Seattle, Renée Simard works in oils, graphite, charcoal, ink, and other media, painting and drawing each day. In addition to this
virtual exhibit
, we're planning an in-library show of her new work for September 2021.
Miller Library provides access to electronic journals
Reported by Jessica Moskowitz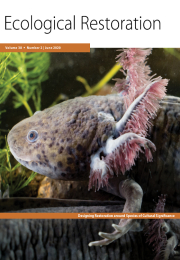 While the Miller Library is closed and we are working from home, we are still receiving online journals. The Library has received over 100 publications in electronic form since March. Some recent issues include
Ecological Restoration
,
BGjournal
from Botanic Gardens Conservation International, and
Madroño
from the California Botanical Society. Find all the suscriptions we hold by searching the library
catalog
. Some records carry a link to online access or indices. To request an article from a publication when there is no online access, please email us and we will do our best to locate it for you.
The Miller Library contributed some local publications to the Biodiversity Heritage Library, which offers the digitized collection of Washington Park Arboretum's
Bulletin
as well as many other publications. For more journals available online, see the
list
on our website.
In these strange times, please stay healthy and feel free to send us an email at
hortlib@uw.edu
if you need help accessing plant-related publications online.
Ask the Plant Answer Line: What is this rhododendron rain?

Researched by Rebecca Alexander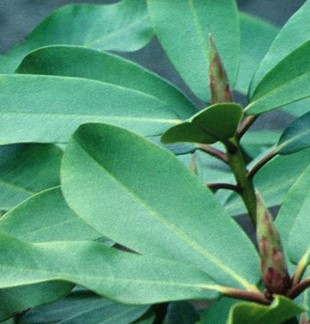 Q: Why are my rhododendrons spitting water? On hot sunny days this summer, we've been sitting in their shade and noticing occasional tiny needle-fine droplets landing on us. Is this caused by insects (I don't see obvious signs of them on the leaves), or is it normal?


A: My hunch is that the leaves are transpiring. I found an article by Bill Letcher in the
Journal of the American Rhododendron Society
(vol. 41, no. 2) entitled "
Rhododendrons with a Drinking Problem
". The article is about the importance of water in successful rhododendron cultivation, but also does a good job of explaining transpiration:
"The water absorbed by the root hairs, or rootlets, is drawn up in the stem of the plant and into the leaves, where it exits via small holes called stomata into the air as vapor. This process is called transpiration […] Transpiration requires a lot of energy, and this comes, as we might expect, from the sun. If all else is equal, transpiration amounts are directly proportional to the amount of radiant energy striking the leaf surface of a plant: the more energy, the greater the amount transpired. […] One factor of paramount importance to rhododendron growers which effects transpiration is the relative humidity of the air surrounding the leaves. Dry air causes appreciably more transpiration than humid air, and the presence of wind increases this dramatically by replacing the layer of air next to the leaf surfaces before it can become saturated. Ambient air temperatures will also markedly increase transpiration as they rise, sometimes with disastrous results. Our family of rhododendrons has less ability to extract moisture from the soil than, say, manzanita (which can pull all of the available water from the soil down as far as six feet!)."
Editor's note: This is an excerpt. For more information about how rhododendrons cope with hot weather, see the full entry in our Gardening Answers Knowledgebase
.
The Miller Library's Plant Answer Line provides quick answers to gardening questions.
© 2020 University of Washington Botanic Gardens