The Automobile Battery – The Lead-Acid Battery System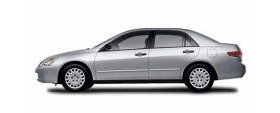 Examples: Car batteries (SLI, power steering/windows, anti-lock brakes, cruise control, cigarette lighter, airbag sensors, air conditioning, defoggers), emergency electric generators, telephone systems, global positioning systems, golf carts, etc.
Applications: Automobile engine starting, lighting & ignition, energy storage, emergency power, electric/hybrid vehicles, submarines etc..
Cathode/Anode/Electrolyte: Lead Dioxide/Metallic Lead/Sulfuric Acid Solution
Chemistry: PbO2 + 4H+ + 2e-ßà Pb2+ + 2H2O cathode
Pb2+ + SO42- ßà PbSO4
Pb ßà Pb2+ 2e- anode
Pb2+ + SO42- ßà PbSO4


Pb + PbO2 + 2H2SO4 ßà 2PbSO4 + 2H2O (discharge reaction)
Distinguishing Characteristics:
Popular low cost secondary battery, capable of being produce worldwide on a local basis.

Available in a variety of sizes.

Good high-rate performance.

Moderately good low and high temperature performance.

Electrically efficient – turnaround efficiency of over 70%.

Highest open-circuit voltage of all aqueous electrolyte battery systems (>2.0V).

Good float service.

East state of charge indication.

Good charge retention for intermittent charge applications.

Available in maintenance free designs.

Low cost compared with other secondary battery systems.

Cell components are easily recycled.
Fun Fact: Annual sales of lead-acid batteries represent approximately 45% of the sales volume, of all batteries in the world.