Members
SEETAW is an informal organization with no membership fees.
We invite you to Join SEETAW so that we can add you to our email list. If you would like to be listed on the Members page, please email your brief bio and a photo to seetaw@uw.edu.
* Member of AATSEEL – American Association of Teachers of Slavic and East European Languages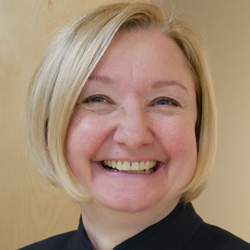 Svetlana Abramova, Ph.D., University of Washington STARTALK Russian Student Program Lead Instructor*

A native speaker of Russian, Svetlana Abramova received her Ph.D. in Russian Language and Methodology from the Moscow State Pedagogical University. She is an experienced teacher, who has taught Russian to both native and non-native Russian students in Russia and the USA. For more than ten years she has worked as a teacher with high school students specializing in physics and mathematics, which sets high requirements on students' competence in wide range of social registers of Russian, including the academic style. Her teaching practice, as well as her research interests, are specifically oriented to learner-centered pedagogical techniques, such as research projects in Russian language, which are the main subject of her Ph.D. thesis and a monograph, published by the major Russian educational publishing house "Prosveshchenie". Constantly interested in her professional development, she has been participating in many conferences, seminars, and trainings. In 2011, Svetlana had a unique opportunity of becoming a student in the STARTALK Teacher Program, "Preparing Russian Teachers for the 21st Century" at the University of Washington. This program gave her a chance to apply her teaching experience, as she successfully taught most of the STARTALK Student Program lessons related to STEM (Science, Technology, Engineering, and Math). In 2012-2016, she was the Lead Instructor of the STARTALK Student Program, which she almost single-handedly redesigned to focus on STEM (Science, Technology, Engineering, and Math) and Russian culture.
Michele Anciaux Aoki, Ph.D., Affiliate Lecturer, Slavic Languages and Literature, University of Washington*

Dr. Michele Anciaux Aoki earned her Ph.D. in Slavic Linguistics from the University of Washington and taught Russian there for a number of years. Since the age of 16, Michele had traveled and lived extensively in former Yugoslavia, Bulgaria, Romania, and the Soviet Union. She spent a year as a Fulbright English lecturer in Iași, Romania, and later worked as US State Dept. Exhibit Guide in Romania. From 2008 until 2014, she served as World Languages Program Supervisor at the Washington State Office of Superintendent of Public Instruction, where she developed the World Languages Competency-Based Credit testing program and laid the foundation for the State Seal of Biliteracy. From 2014-2019, Michele served as International Education Administrator for Seattle Public Schools, where she was responsible for developing and supporting the ten international schools in the district and their K-12 Dual Language Immersion programs. In 2011, Michele was the first Program Director for the UW Russian STARTALK Teacher and Student Programs and she continues to consult with the program. Since retiring from Seattle Public Schools in 2019, Michele has been active with the Washington Association for Language Teaching (WAFLT) Testing Team to support testing of less commonly taught/tested languages. She also serves on the advisory board of the Global Seal of Biliteracy and in 2020 joined the board of the American Romanian Cultural Society.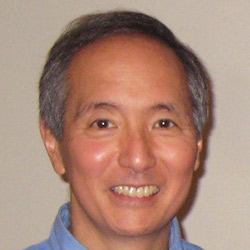 Paul Aoki, Ph.D., Director, Language Learning Center, University of Washington*

Paul Aoki is a native of Seattle and is Director of the University of Washington Language Learning Center which works collaboratively with more than fifty language programs that are offered at the UW. His PhD is in theoretical linguistics and has been able to study a half-dozen languages from around the world including German, Japanese, French, and Russian. Before coming to work at the UW in 1988, he worked for the federal government on a variety of joint agency projects focused on language pedagogy, assessment, maintenance, and technology. Over the past 25 years at the UW, he has been Principal Investigator on over a dozen grants and contracts ranging from Bangla to Farsi to Russian totaling over $1.5M. He considers himself very fortunate to work with an exceptionally talented and collaborative team of experts for the third summer Startalk Russian programs for teachers and students at the UW.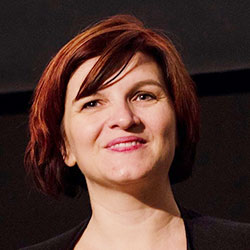 Otilia Baraboi, Ph.D., Affiliate Lecturer, Slavic Languages and Literatures, University of Washington

Otilia Baraboi holds university degrees in French Literature from Romania, Switzerland and the United States. Her field of specialization is 20th and 21st century French and Francophone literature with a particular focus on Eastern European writers in Paris, language ideology, bilingualism, Translation and Diaspora Studies. She wrote articles on Assia Djebar, Cioran and post-colonial thought and published short fiction in Romanian. Her PhD dissertation "Language and Untranslatability: Cioran's Self-Translation into French" explores the role of translation in shaping our views of world literature. She is currently working on the English translation of a collection of texts that she co-authored about women's experience during Communist Romania.

Otilia Baraboi is also the Executive Director and co-founder of American Romanian Cultural Society, a local non-profit that organizes a Romanian Film Festival in partnership with SIFF and many other educational and cultural projects among which the first Romanian-language school in Washington State. In December 2019 she received the Order of Merit in Education at the Rank of Cavalier from the Romanian President Mr. Klaus Iohannis. This distinction recognizes the tremendous work and effort the US diaspora is doing to maintain Romanian language and culture for the second generation of Romanian Americans.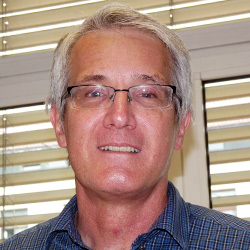 Michael Biggins, Ph.D., Affiliate professor, Slavic languages and literatures, University of Washington

Michael Biggins is an affiliate professor in the Department of Slavic Languages and Literatures at the University of Washington, where he teaches Russian and Slovenian languages and serves as curator of the UW Libraries' Slavic, Baltic and East European collections of nearly a half million volumes. His past teaching affiliations include Middlebury College's summer intensive Russian school. Translator of more than twenty published book-length translations of major works of Slovenian literature into English, since 2017 he has served as president of the Society for Slovene Studies and in 2021 became the first non-Slovene to be awarded the National Library of Slovenia's Primož Trubar Award for distinguished lifetime contributions to advancing Slovenia's cultural heritage.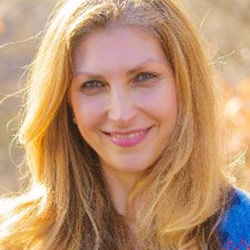 Vesna Dimitriska, Ph.D., Coordinator of Global Education Initiatives, the School of Education and the Hamilton Lugar School of Global and International Studies, Indiana University

Her work focuses on expanding the world language programs in K-12 education across Indiana as well as internationalizing P-16 education. Dr. Dimitrieska's research interest include language teacher cognition, language teacher identity, reflective practices of teacher educators, as well as instructional practices and professional development of language teachers in foreign/second language contexts and dual language immersion programs. She has published articles and book chapters and leads joint IU Hamilton Lugar School of Global and International Studies NRC Title VI Centers/IU School of Education teacher workshops and other professional development events. Dr. Dimitrieska is the 2020 national recipient of the Best Practice Award in Support of Global and International Perspectives from the American Association of Colleges for Teacher Education, the 2020 national award winner of the National Network for Early Language Learning, and the 2014 Paul Simon Award recipient for the Promotion of Language and International Studies (group award for the work on the Indiana University NRC's Title VI Project, Bridges: Children, Languages, World).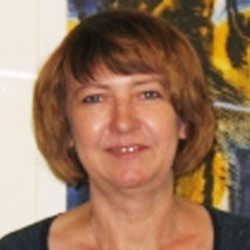 Katarzyna Dziwirek, Ph.D., Professor and Chair, Slavic Languages and Literatures, University of Washington*

Professor Dziwirek 's areas of study include syntax, morphology, typology, corpus linguistics, cross-cultural semantics and pragmatics, and bilingualism.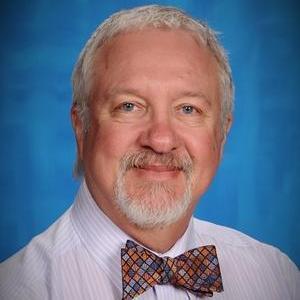 Vince Eberly, ELD Teacher (9-12, CVHS, Russian), Central Valley School District

Vince Eberly teaching Russian to grades 9-12 in the Central Valley School District. He is an active language advocate, working to promote language education throughout the state.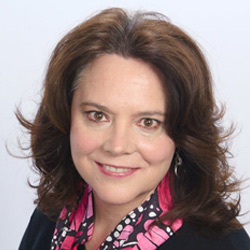 Linda Egnatz, Executive Director, the Global Seal of Biliteracy

Linda L. Egnatz will serve the Global Seal of Biliteracy as its Executive Director. Egnatz is a Board Member on the Joint National Committee for Languages--National Council for Languages and International Studies (JNCL-NCLIS) and the Illinois Council on the Teaching of Foreign Languages (ICTFL) of which she was President (2013-14). Additionally, she has taught as an Adjunct at DePaul University, Purdue University and Joliet Junior College. Egnatz was named the 2014 ACTFL National Language Teacher of the Year and is also an active member of the American Association of Teachers of Spanish and Portuguese (AATSP).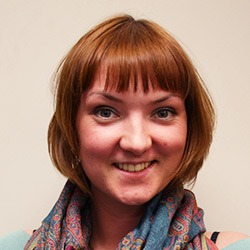 Veronika Egorova, Ph.D., Senior Preceptor, Slavic Languages and Literatures, Harvard University*

Veronika Egorova's research in linguistics is related to pragmatics and manipulation in advertising discourse. She is also interested in cross-cultural semantics and pragmatics, as well as foreign language pedagogy and the use of classroom technology, and has been involved with STARTALK programs in recent years at the University of Washington, participating in and leading sessions for teacher training.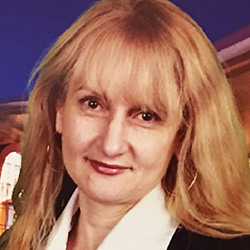 Angela Hasheva, World Languages Lead and a French Instructor, City University of Seattle, Washington State
Angela specializes in language acquisition, teacher education, and holds an MBA degree in Entrepreneurship. Her research areas are in heritage language education and language input processing. She has taught French foreign language education courses in the United States and abroad. Angela is the Founder and Director of the Bulgarian School of Seattle and the Association of Bulgarian Schools in America (ABSA), representing 28 Bulgarian community-based schools across the country. Through her leadership, the Bulgarian School of Seattle & ABSA has formed partnerships with ALTA testing authorities, the Seal of Biliteracy and the Global Seal of Biliteracy Advisory Committees in many states across America. Angela is the national language representative at the Coalition of Community-Based Heritage Language Schools in America. She develops official statistics on Bulgarian HL teaching and learning by collecting comprehensive data and pressing for inclusion of this data in official U.S. education statistics.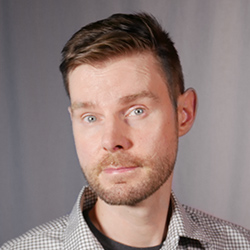 Russell Hugo, Ph.D., Assistant Director, Language Learning Center*
Russell Hugo assists the UW STARTALK Russian Student and Teacher programs.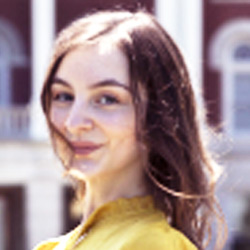 Biljana Konatar, Doctoral Student, Slavic Languages and Literatures, University of Washington*

Biljana Konatar currently works at the Department of Slavic Languages and Literatures, University of Washington. Biljana does research in Corpus Linguistics and Slavic Studies.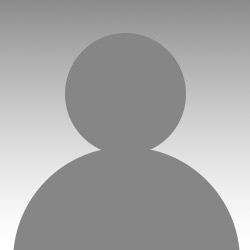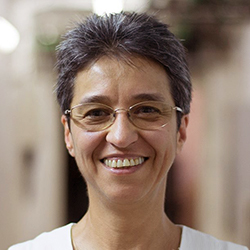 Ileana Marin, Lecturer and Director, Romania, Moldova, and Ukraine Study Abroad, University of Washington*

Ileana Marin teaches interdisciplinary courses at the University of Washington, Seattle, and at the Center of Excellence in Image Studies of the University of Bucharest. She has published books on tragic myths, Pre-Raphaelite artists, and on Victorian aesthetics of erasure. Most recently, she has focused on the power of art and the artistic legacy of communism in literature, film, and art as well as on the transformation of artworks into cultural icons. She is currently working on a textbook for Romanian Heritage Learners.

Ileana is one of the founders, and currently the President, of the Seattle non-profit organization American Romanian Cultural Society that organizes the annual Romanian Film Festival, art exhibits, and Romanian language courses. In recognition of her contribution to maintaining Romanian as a heritage language and to creating academic programs that bring UW students to Romania, on December 1, 2019, she was awarded the Order of Merit in Education at the Rank of Cavalier by the President of Romania, Mr. Klaus Iohannis.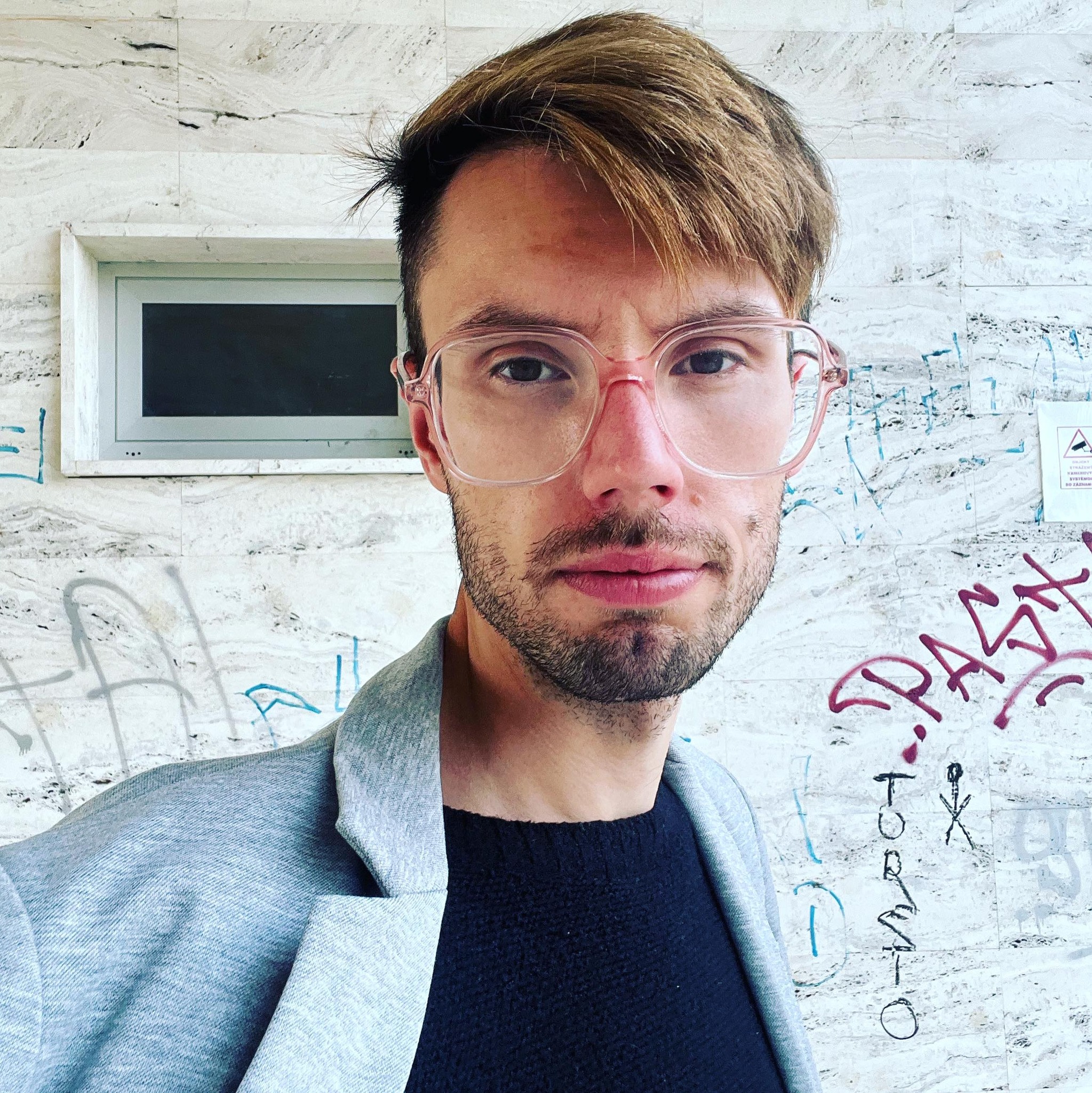 Nathan Marks, Doctoral Candidate in Slavic Languages and Literatures, University of Washington

Nathan is a native Hoosier and a current Doctoral Candidate in the department of Slavic Languages and Literatures at the University of Washington. His research interests are centered around Slavic linguistics, dialectology, phonetics, and phonology. He is particularly interested in the relationship between 'Standard Language' and dialect(s) as well as the effect of standardization and language ideologies on attitudes toward language variation and on the perception of those, who speak different dialects. His dissertation explores native Voronezh Russian speakers' perceptions to the use and production of the voiced velar fricative (/ɣ/) in speech. He is also interested in current developments in Slavic languages, including Russian, Polish, Ukrainian, Belarusian and BCMS.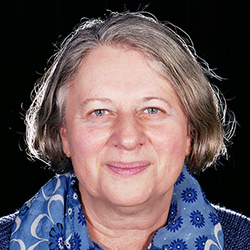 Veronica Muskheli, Lecturer, Slavic Languages and Literatures, University of Washington*

Veronica Muskheli is a doctoral student in Slavic Languages and Literatures Department. She is a current Alvord Fellow in Humanities at the University of Washington. Born and raised in Russia, a native speaker of the language, she is also a student of Slovenian and Georgian. Veronica is a recipient of 2013-2014 summer and academic-year FLAS award for the Slovenian language. In the summer of 2014, she was a recipient of the Boba Travel Grant for folklore research in Georgia. In her dissertation, Veronica focuses on folkloric structures in contemporary Russian literature to investigate how those structures reflect national, ethnic, religious, and gender identities in Russia. She extends her approach to comparative studies within post-communist space literatures in general.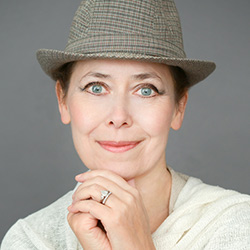 Daniela Nyberg, Ph.D., Artistic Director, Glagolnitsata Society for Poetry and Literature, Bulgarian Cultural and Heritage Center of Seattle

Daniela Nyberg, Ph.D. (ethnochoreology), is an artistic director at the Bulgarian Cultural and Heritage Center of Seattle, where she leads folklore programs, writes scenarios, directs concerts and events, and serves as the Glagolnitsata Society for Poetry and Literature coordinator. Back in Bulgaria, she taught philosophy, ethnography, literature, choreography (at a high school with intensive programs in choreography, music, and visual arts), dance folklore, dance anthropology (at the New Bulgarian University), and other courses. Upon completing her first MA in Bulgarian philology at St. Kliment Ohridski, Sofia University, in the early 1990s, she served as a part-time teaching assistant in sociocultural anthropology (Slavic Philology Department) and as a lecturer, for several years, at the Summer Seminars for foreign Bulgarian and Slavic scholars. Daniela teaches Bulgarian language, writes and publishes academic texts and poetry. Current research focuses on Bulgarian dance in migration and Bulgarian literature initiatives and practices in the United States.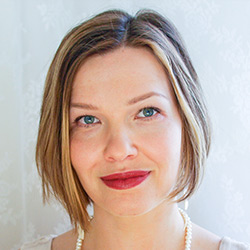 Anna Shatrova

Anna Shatrova was born and raised in Moscow, Russia where she earned MA degree in Intellectual Property Law. She currently resides in Seattle, WA where she works as a Teacher Assistant at Eastside Community School (Waldorf-inspired private school). Anna speaks fluent Russian, English, and German, and is currently learning French. She is passionate about promoting and preserving Russian language and culture, and enjoys sharing it with others.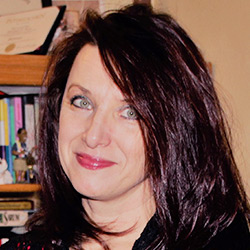 Larisa Shuvalova

Born and raised in Leningrad (St.-Petersburg) Russia, educated both in Russia (LGU/SPbGU) and USA (WWU), Larisa have been working with bilingual children and families for over 20 years. She was an ELL teacher and specialist in three districts in WA, bilingual case worker for the Cathilic Community Services, interpreter/translator for Russian-speaking families in Whatcom county. She organized and ran Russian language clubs in local middle and high schools. For seven years Larisa was a World Languages Credit for Proficiency coordinator with the Bellingham School District, she also assisted heritage language students from other Whatcom county school districts in obtaining these credits. She holds professional K-12 WA teacher certificate in ESL, Russian language and bilingual education. Currently, she works as a consultant and directs Bilingual Arts Studio in Bellingham, WA where she teaches Russian to students of all ages and offers guidance to families of bilingual children. Larisa is very proud of her affiliation with the UW Startalk program (in 2011 as a participant in teacher's program, and as an instructor in the students' program in the summer of 2019).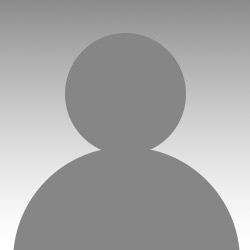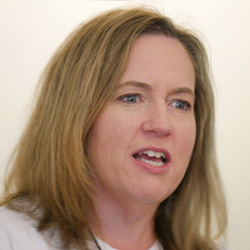 Bridget Yaden, Ph.D., STARTALK Teacher Program Lead Instructor, University of Washington*

Dr. Bridget Yaden, Professor of Hispanic Studies and Director of the Language Resource Center at Pacific Lutheran University, has worked with the Seattle STARTALK grant for the past five years to offer PLU's World Language Methods course to Chinese and Arabic teachers in the STARTALK Cohort for Alternative Route Certification. She regularly coaches and mentors pre-service teachers during the school year. In 2011, 2012, and 2015 she was the Lead Instructor for the UW Russian STARTALK Teacher Program. In 2013 and 2014, Dr. Yaden participated as a guest lecturer for the professional development activities for the Teacher Program. Although Dr. Yaden's primary teaching language is Spanish, she has also studied Russian. Her PhD is in Linguistics from the University of Washington. She has been actively involved in professional organizations (WAFLT, ACTFL, IALLT, and others) and is passionate about teacher professional development. She serves as ACTFL president for the 2020 year.