1. Join The Snow Fly Project on iNaturalist mobile app
Follow the steps in the visual guide below to join our citizen science project on the iNaturalist mobile phone app. Doing this will allow the researchers carrying out The Snow Fly Project to know the approximate number of people participating in the project and will allow them to reach out to participants through the app.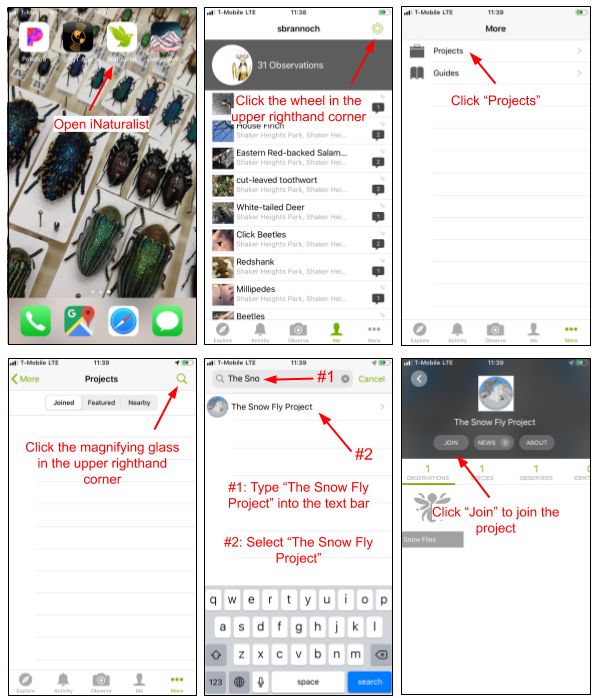 2. Document a collection occurrence in iNaturalist mobile app
In the next set of instructions, we demonstrate how to select the appropriate location settings for the iNaturalist app on your mobile phone as well as how to record a Chionea collection occurrence.