Who Are We?
We started as the UW Bothell Biocomputing Laboratory, with a mission to understand the computations performed by nervous systems (computational neuroscience) and to apply what we learned developing more useful computing systems (some would call this AI). In practice, this has involved bringing lessons from computer science, physics, mathematics, and other fields to simulation and analysis of biologically realistic neural networks.
More recently, we have begun applying our expertise to a wider range of problems. Neural networks are a kind of graph based system, with large numbers of nodes or vertices highly interconnected with each other, sending each other messages, and integrating and modifying those messages to send onward. You can see our current and past projects under the "Projects" tab above.
If you are a UW Bothell student and interested in getting involved, read "Student Opportunities" under the "Projects" tab and then contact Prof. Stiber.
Support
Some projects sponsored by the National Security Agency under Grant Number H98230-20-1-0314. The United States Government is authorized to reproduce and distribute reprints notwithstanding any copyright notation herein.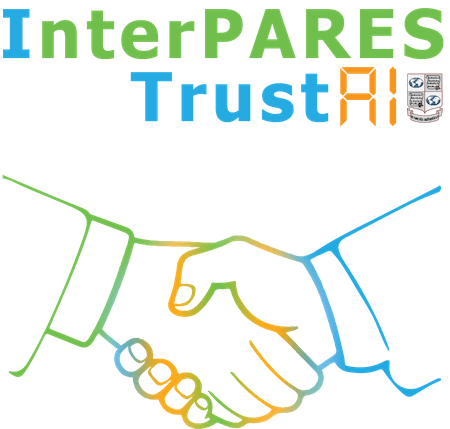 This work is in part an outcome of InterPARES Trust AI, an international research partnership led by Drs. Luciana Duranti and Muhammad Abdul-Mageed, University of British Columbia, and funded by the Social Sciences and Humanities Research Council of Canada (SSHRC).