Center for Evaluation & Research for STEM Equity
Staff & Students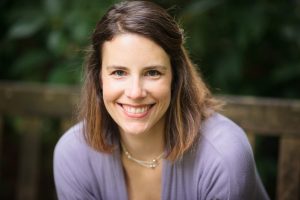 Elizabeth Litzler
Director  |  elitzler@uw.edu
Elizabeth Litzler is the Director of the UW Center for Evaluation & Research for STEM Equity (CERSE) and an Affiliate Assistant Professor in UW Sociology. Her research interests include the educational climate for undergraduate and graduate students, intersectionality of identities, and gender stratification in education and the workforce. Liz was the Research Manager for the Sloan Foundation-funded Project to Assess Climate in Engineering (PACE). She is a member of the American Society for Engineering Education (ASEE) and Women in Engineering ProActive Network (WEPAN), and served on the WEPAN Board of Directors for 4 years. She acts as reviewer and presenter for WEPAN and ASEE conferences and relevant journals and has published in the Journal of Engineering Education, Research in Higher Education, Journal of Women and Minorities in Science and Engineering and The Journal about Women in Higher Education. Litzler earned a PhD and MA in Sociology and a BA in Communication with minors in Spanish and Women's Studies. Litzler CV May 2018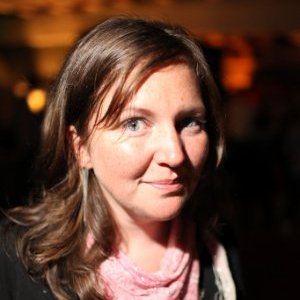 Cara Margherio
Assistant Director | clm16@uw.edu
Cara Margherio is the Assistant Director of the UW Center for Evaluation & Research for STEM Equity (CERSE). Cara manages the evaluation of several NSF- and NIH-funded projects, primarily working with national professional development programs for early-career academics from groups underrepresented in STEM. Her research is grounded in critical race and feminist theories, and her research interests include community cultural wealth, counterspaces, intersectionality, and institutional change. Cara earned a PhD and MA in Sociology at the University of Washington, and a BPhil in Sociology and BS in Psychology from the University of Pittsburgh. Margherio CV 2018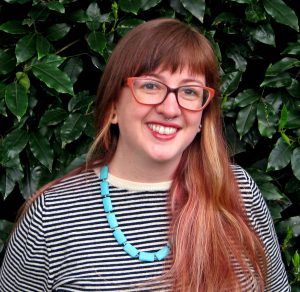 Emily Knaphus
Senior Research Scientist | eknaphus@uw.edu
Emily Knaphus is a Senior Research Scientist at CERSE. She works on the evaluations of the Pacific Northwest Louis Stokes Alliance for Minority Participation (PNW LSAMP), UW STARS and REDSHIRT programs, and the ASPIRE project. Her research focuses on the social-psychological and institutional forces that contribute to the persistence of race and class inequalities in the United States. Emily earned a PhD and MA in Sociology from the University of Washington, and a BA in Sociology from Smith College.  Knaphus-Soran CV 2018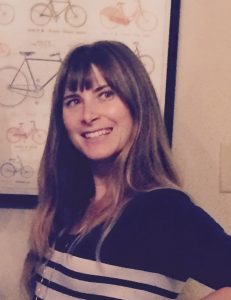 Emily Affolter 
Senior Research Scientist and Equity Consultant | affolter@uw.edu
Em is a Senior Research Scientist and Equity Consultant  at CERSE who works on CERSE's projects in program evaluation and resource development. Em earned her Ph.D. in Curriculum and Instruction with a focus on Multicultural Education from the University of Washington, her M.A. in Multicultural Education from Prescott College, and her B.A. in Humanities and Spanish from Scripps College. Her dissertation explored the impact of a culturally responsive professional development intervention on teacher pedagogy. In addition to CERSE, Em concurrently works as Prescott College Associate Faculty in their Ph.D. program. Affolter CV 2018
Geri van Engers
 Administrator  | gve@uw.edu

As the administrator for CERSE, Geri works closely with the Center's team to support operations including management of its pre- and post-award activity, financial portfolio, payroll and personnel matters and facilities and space assignment. Geri's extensive career as a research administrator has included appointments in renowned academic and scientific institutions working with leading research scientists and educators pushing the boundaries of knowledge in their field. She is delighted to be working with CERSE as it continues its important work in evaluation and research of equity and representation in STEM fields. She holds a BA in Linguistics from the University of Washington and an MA in Linguistics/TESOL from San Francisco State University.
---
STUDENTS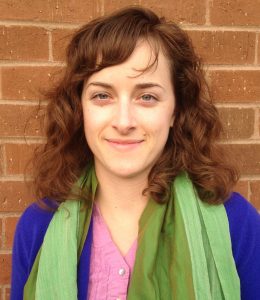 Kerice Doten-Snitker
Graduate Research Assistant
As a PhD Candidate in Sociology at the University of Washington, Kerice Doten-Snitker studies belonging and inclusion. She has contributed to evaluations of a range of higher education programs funded by NIH, NSF, USAID, and the Andrew W. Mellon Foundation. Her dissertation asks why state policies change with respect to minority groups, specifically examining expulsions of Jews in medieval and early modern Europe. She earned an MA in Sociology from the University of Washington and a BA in Sociocultural Studies and in International Relations from Bethel University (MN).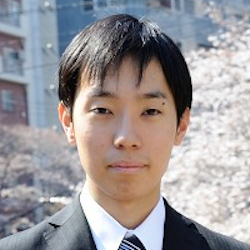 Daiki Hiramori
Graduate Research Assistant
Daiki Hiramori is a PhD student in the Department of Sociology at the University of Washington. His research interests include quantitative methodology, queer and feminist studies, sexuality and gender stratification, and Japanese society. In addition to an M.A. in Sociology from the University of Washington, Hiramori holds a B.A. in Sociology with a minor in Mathematics from the International Christian University in Tokyo, Japan. As a research assistant at CERSE, he is working on the evaluation of the Pacific Northwest Louis Stokes Alliance for Minority Participation (PNW LSAMP).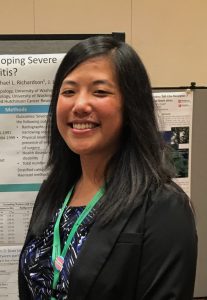 Tiffany Pan
Graduate Research Assistant
Tiffany Pan is a PhD candidate in Biocultural Anthropology interested in the links between biology, behavior, and environment and their collective effects on human health. Her dissertation research focuses on microchimerism (cells from a genetically distinct individual), its transfer between mother and offspring, and its immunological effects across the life course. She holds an MPH in Epidemiology from the University of Washington, an MA in Anthropology from the University of Washington, and a BS from Duke University for double-majoring in Biological Anthropology & Anatomy and Environmental Sciences. At CERSE, she primarily works on the evaluation of the WA STARS program and The Redshirt Consortium.
---
RECENT CERSE ALUMNI
Kenno Hayashi
Undergraduate Research Assistant
Kenno Hayashi is an Economics and Sociology Major. His other undergraduate activities include running the UW Car Club, the premier club for University of Washington car enthusiasts. At CERSE, he currently works on organizing NCWIT data, program evaluation, and analyzing and reporting on different workshops and surveys.
Johnathan Hsu
Undergraduate Research Assistant
Johnathan is a Sociology major whose research interests lie in criminal justice reforms and mediums of social stratification. His current work with CERSE includes organizing NCWIT data, analyzing different workshops data and surveys, and improving tutorials and guides for future student research assistants.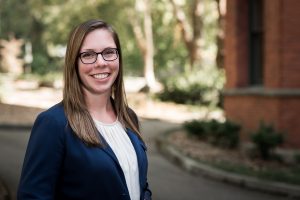 Montana James
Graduate Research Assistant
Montana James is a masters student at the Evans School of Public Policy and Governance. Montana's studies are focused on leadership, organizational management, and social policy analysis. She is passionate about economic empowerment and better understanding its intersections with race, gender, and access to education and healthcare. Montana is interested in strategic policy design and implementation to improve economic outcomes by affecting change at the institutional level.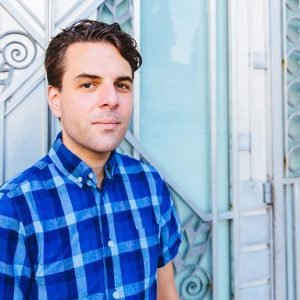 Brian Serafini
Graduate Research Assistant
Brian Serafini is a PhD Candidate in the Sociology Department. His research interests cover the areas of work and occupations, labor market inequality, and family. He has regularly taught courses on social stratification; work, organizations, and labor market inequalities; and the family. Brian holds an MA and BA in Sociology from the University of Washington.
Rob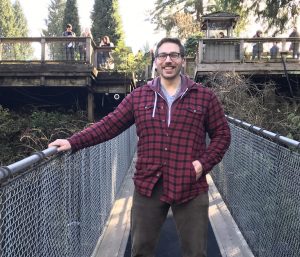 Tennyson
Graduate Research Assistant
Rob is a PhD student in Biocultural Anthropology interested in how psychosocial experiences interact with biology. His dissertation research focuses on how stress impacts the wellbeing and physiology of collegiate student-athletes. He holds an A.B. in Human Evolutionary Biology, with a focus on Mind, Brain, and Behavior, from Harvard College where he also participated in football and rugby.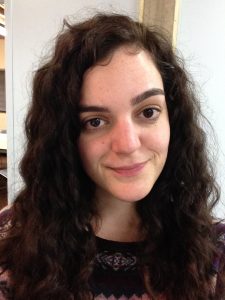 Alexis / Lexie Maister
Graduate Research Assistant  |  amaister@uw.edu

Alexis "Lexie" Maister is a Master of Public Health graduate in Community-Oriented Public Health Practice (COPHP). Her Capstone project focused on building capacity for peer youth workers in Toronto, Canada to conduct participatory/arts-based evaluation and promote community engagement.  She is committed to working with community towards anti-racism, social justice, and equity, and looks forward to practicing accountable ways to continue to work with youth.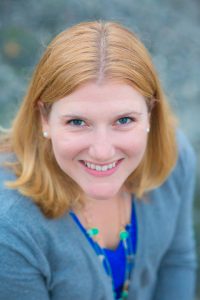 Jenni Branstad
Graduate Research Assistant
Jenni Branstad graduated with a PhD in Sociology. Jenni is interested in career trajectories of young adults as the labor market continues to shift toward new, flexible forms of employment relationships. Jenni's work with CERSE was primarily dedicated to the evaluation of the Washington STARS Program.
Marijo Manaois
Undergraduate Student Assistant
Marijo is a Medical Anthropology and Public Health Major who hopes to further her education in pursuit of a Master in Public Policy and Governance. Her current undergraduate actives include serving as the President of the Filipino American Student Association on Campus, a 100 year old organization dedicated to providing educational, social, political and cultural programming to the greater Fil am Community. She has also worked with multiple grassroots organizations, advocating for Black Lives Matter, Immigration Rights and Equity in Education.  Marijo's work with CERSE included clerical work, NCWIT data organization and other miscellaneous offices tasks.