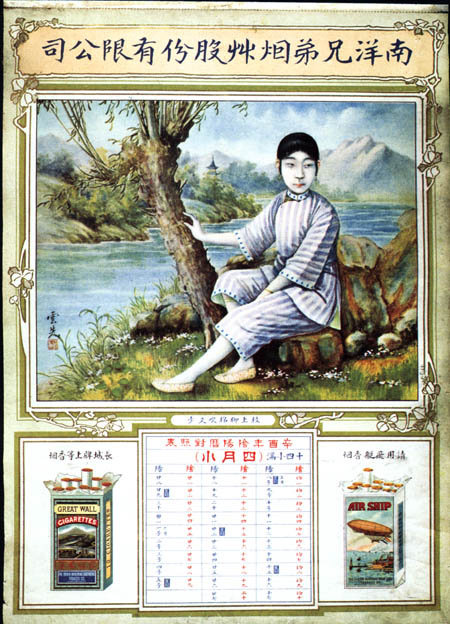 The majority of advertising revenue in the 1920s came from pharmaceutical, cosmetic, and tobacco companies. To the left is an advertisement calendar for the Nanyang Brothers Tobacco Company from 1921.
This image draws from Chinese landscape and portrait painting traditions, as well as new ingredients from Western art.
Can you identify elements that reflect these sources?
What strikes you about the modelís face?