Filmmaker Shaun Scott has created three short videos that introduce key parts of Seattle's civil rights history. A Really Nice Place to Live examines Seattle's long history of racial inequality and segregation. The End of Old Days narrates a century of African American experiences in Seattle; A Family Affair relates the struggles of Chinese, Japanese, and Filipino Americans. Each is 10-15 minutes in length and can be watched online in several formats.
---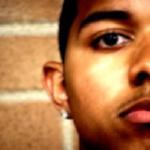 This 13 minute film explores a century of African American community building and civil rights activism in Seattle. It begins with the "Black Victorians" who formed a tiny community in the 1890s, moves thrrough the forging of a more sizeable black community in the early 20th century, and ends with the momentous surge of activism that culminated in the late 1960s. "The End Of Old Days" is narrated by filmmaker Shaun Scott, features voice actors Josh Shadlen, Lamont Wright and Dan Weiner, and showcases a rousing soundtrack by Evan Flory-Barnes' Threat of Beauty Orchestra. "The End Of Old Days" is both the title of the documentary feature, and the anthem that backs it.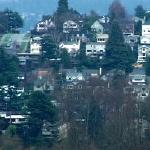 This 13 minute film explores the race and class divisions that have accompanied Seattle's meteoric rise from a a tiny outpost in 1856 to the northwest's premier city. Filmmaker Shaun Scott critiques the "Seattle Nice" myth, shows the history of housing segregation, and argues that the amplified discontent of Blacks, Asian-Americans, and Whites themselves was what redeemed Seattle from its early transgressions."A Really Nice Place To Live" is narrated by Shaun Scott, features voice actors Scott Erola, Jordan Knight, and Juliana Wisdom, and showcases Evan Flory-Barnes' incomparable Threat of Beauty Orchestra.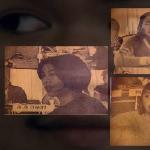 A history of Asians and Asian Americans in Seattle since the late 19th century, this 19 minute film moves from the anti-Chinese ethnic cleansing campaigns to Japanese internment and Phillipine trade-unionism. It covers the strategies of resistance and assimilation by Asians turned Asian Americans in the mid-20th Century, and culminates in a surging review of the successful fight to save the International District in the 1970s. "A Family Affair" is a collaborative effort narrated by Leslie Kwon, photographed by Chris Grunder (grunderphoto.com), scored by Joshua Shadlen and Industrial Revelation, and produced by Shaun Scott.
---
Filmmaker Shaun Scott graduated with a 2007 degree in History from the University of Washington. His previous films include Confronting The Reign: Asian-Americans, Blacks, and Whites in Seattle, Washington and Body and Soul: A Story of Blacks and Jews in America. He is a recipient of a 2008 Mayor's Office of Arts and Cultural Affairs CityArtist award for a documentary project about labor, race, immigration, and The Alaska-Yukon-Pacific Expedition. Mr. Scott has begun production on a series of shorts for The King County Equity and Social Justice Initiative. He lives in the University District and lists Richard Hofstadter, Chris Marker, and Duke Ellington as his chief creative influences.