1920 and 1960 Seattle maps
Here are maps of where Japanese Americans, African Americans, andChinese Americans lived in 1920 and 1960 and where Filipino Americans and Native Americans lived in 1960. Click on the individual maps to see enlarged versions.
King County 1950 - 2010 slideshow Residential patterns for African Americans, Asian Americans, Hispanics, Whites, Native Americans are mapped in two formats Click below to see maps..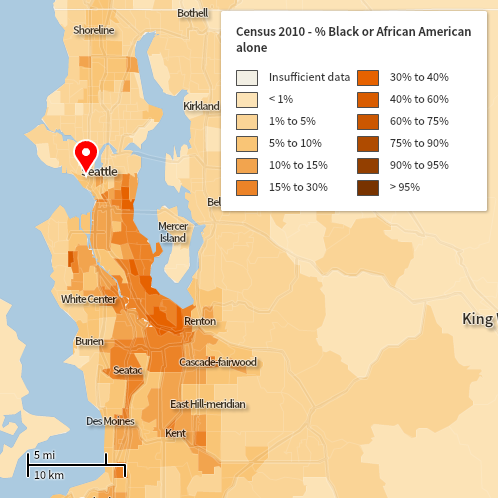 ---
Neighborhoods Today
This set of maps show the block by block residences of Whites, Blacks, Asian Americans, and Latinos in King County as recorded in the 2010 census. Each dot represents a single person color coded by race and ethnicity.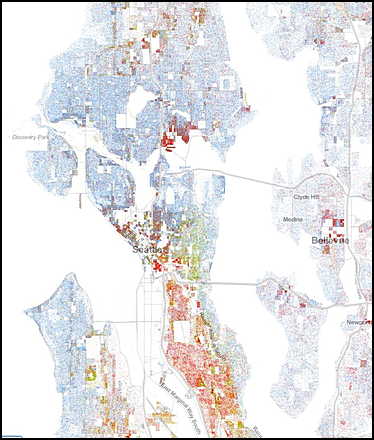 ---
Desegregating Seattle neighborhoods 1960-2010
This slideshow shows changing racial distributions in North Seattle, the Central District, and South Seattle for each decade from 1960 to 2010.