Over the course of the twentieth century, dozens of organizations have contributed to the struggle for civil rights in the Seattle region. Some, like the NAACP, Urban League, Japanese Americans Citizens League, and the United Farm Workers, continue the work today. Others came and went, making contributions that can be too easily forgotten if we are careless with our past.
This page, researched and written by Trevor Griffey, serves as a gateway to the organizational history of civil rights activism in Washington State. The links below lead to brief descriptions of each of these organizations, listed according to the decade of their founding.
---
1910s:
Women's Political and Civic Alliance
1930s:
Communist Groups

Brotherhood of Sleeping Car Porters

Seattle Housing Authority
1940s:
Civic Unity Committee

American Jewish Committee

Washington State Board Against Discrimination

Jackson Street Community Council
1950s & early 1960s:
Seattle Human Rights Commission

Central Area Motivation Program (CAMP)

Student Nonviolent Coordinating Committee (SNCC)

Seattle Model Cities Program

Central Area School Council

Central Area Committee for Peace and Improvement (CAPI)
Late 1960s & 1970s:
Union of Democratic Filipinos (KDP)

International District Preservation Development Authority
Since 1980:
---
National Association for the Advancement of Colored People (NAACP) — Seattle Branch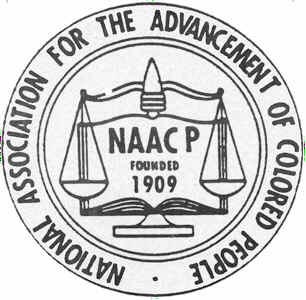 For most of the past century, the Seattle Branch of the National Association for the Advancement of Colored People (NAACP) has been one Seattle's leading civil rights advocacy organizations for African Americans. Founded in 1913, Seattle's NAACP was one of the first chapters in the West. During the 1910s and early 1920s, and then again between 1928 and 1945, Seattle's NAACP not only raised awareness about Jim Crow segregation in the South—it actively protested and filed lawsuits against racial segregation and discrimination in the Northwest. As World War II brought thousands of black workers to Seattle, the NAACP's membership jumped from 85 to 1550. The NAACP's post World War II leadership has been particularly prominent in the Seattle Civic Unity Committee from 1944-1964; in the Central Area Civil Rights Committee (CACRC) from 1961-1969; in Seattle's school desegregation battles of the 1970s and 1980s; and in police accountability movements of the last 40 years.
More information: Seattle NAACP; HistoryLink.org
Industrial Workers of the World (IWW)
The Industrial Workers of the World (IWW) was a revolutionary union created at a "Continental Congress of the Working Class" in Chicago in the summer of 1905. One way that the IWW stood out among early 20th century unions in the United States was through its outspoken calls for workers of all races and nationalities to join together in "one big union" to overthrow the "master class" and end economic exploitation. Highly active in the West, IWW members, though comparatively few in number and almost entirely white, were influential before World War II in their calls to racially integrate organized labor in Washington State— particularly longshoremen, maritime workers, and mine workers.
For more information: IWW
Chong Wa Benevolent Association
The Chong Wa Benevolent Association was founded in 1910 by Seattle's Chinese American community to create a federation of its diverse family associations, district associations, and Tongs (or secret societies). In his history of the International District, Doug Chin described Chong Wa as "the governing body for all the Chinese in Washington State [that] represented the community to the outside world… they helped their members with protection, shelter, loans, employment, settled disputes, and provided a place to congregate, burial services and a medium to carry on Chinese traditions." Chong Wa leadership positions were filled through elections and by delegates from member organizations. Other activities over the past century included overseeing a Chinese language school, coordinating Seafair events, and maintaining relations with Chinese relatives and politics. For the past century, Chong Wa has played a significant leadership role not just in representing Seattle's Chinese Americans, but also in shaping downtown Seattle through its influence in Chinatown/ International District neighborhood politics.
INTERNATIONAL LONGSHOREMAN'S ASSOCIATION, SEATTLE BRANCH
Seattle's International Longshoremen's Association (ILA) was an exclusively white union before it went on strike in 1916. But four hundred African Americans recruited from the Midwest helped break the strike, and afterwards became ILA members. With the support of IWW radicals, some African American longshoremen gained leadership positions within Seattle's ILA. After World War I, black longshoremen stayed with the union despite a decline in employment opportunities and union power for from 1919 to 1933. When the union reorganized and won a dramatic strike in 1934, black and white longshoremen shared the victory. In the aftermath, black workers within Seattle's ILA achieved powerful leadership roles in organized labor that helped make black longshoremen some of the West's most powerful civil rights advocates. In 1937, Seattle's ILA, along with other west coast locals affiliated with the new Congress of Industrial Organizations (CIO) and became the International Longshoremen and Warehousemen's Union (ILWU) Local 19. See the research report:
Cayton's Weekly/Monthly
After the failure of his first newspaper, the Seattle Republican, in 1913, Horace Cayton Sr. started Cayton's Weekly in 1916 to serve Seattle's small African American community. The publication reported community happenings and commented on local and national news. _Cayton's Weekly_'s was also known for civil rights advocacy. It generated the most controversy with a special October 11, 1919 issue devoted to graphic and passionate denunciations of Southern lynchings. With dwindling support from Seattle's non-black community, and competition from rival African American papers the Enterprise and the Searchlight, Cayton's Weekly ceased publication in December, 1920. In February of 1921, Cayton tried to sustain some version of his journalism by creating Cayton's Monthly, which lasted only two months. See the research report:
American Federation of Musicians, Local 493
The American Federation of Musicians (AFM) Local 493 was Seattle's mostly-black musicians union from 1918-1956. Excluded from the powerful all-white musicians union (AFM local 76), non-white musicians founded their separate local in 1918 (originally Local 458, becoming Local 493 in 1924). The new local contested the segregated white union's attempts to prevent black workers from getting jobs at white-only "union" music halls. Local 493's Blue Note Clubhouse provided a hub for social and artistic expression that brought together Seattle's finest jazz musicians. Referred to by Seattle jazz great Floyd Standifer as "the union for all the rest of us," Local 493 included not just black musicians, but also Mexicans, Hawaiians, Filipinos, and even whites. Locals 493 and 76 merged in 1956 in an attempt to overcome racial division between workers at a time when live music jobs were becoming increasingly scarce.
Seattle Anti-Defamation League of B'Nai B'Rith
Seattle's International Order of B'nai B'rith Lodge 342, was founded on October 28, 1883, and was the city's first Jewish institution. By the 1910s, there were many more Seattle lodges, and Seattle had a civil rights advocacy arm of the B'nai B'rith, the Anti-Defamation League (ADL). But it wasn't until 1940 that Seattle's ADL hired its first staff. During World War II, ADL monitored anti-Semitic German sympathizers. Following World War II, Seattle's ADL both ratcheted up its fight against anti-Semitism and joined with the NAACP and the Urban League in campaigns for racial justice. The ADL played a particularly prominent role in Seattle's postwar fair employment, open housing, and school desegregation politics. See the research report:
More information: Anti-Defamation League of the Pacific Northwest
United Negro Improvement Association (UNIA) 1919-1927
Founded by Marcus Garvey in 1914, the United Negro Improvement Association (UNIA) was a mass movement of African Americans behind international black/ African solidarity and self-sufficiency rather than integration to combat white racism. Following Garvey's visit to Seattle in 1919, Seattle area African Americans formed Division 50 of UNIA, with another unit, Division 97 formed by the time Garvey visited again in 1924. Seattle's UNIA was a more working class-led organization than other local civil rights organizations like the NAACP, and was notable for sponsoring lectures and parades emphasizing racial pride, as well as its operation of a black taxi service. Both Seattle UNIA Divisions folded when Garvey was indicted and deported in 1927 for mail fraud.
More information: The Official UNIA-ACL Website
Colored Marine Employees Benevolent Association (CMEBA)
The Colored Marine Employees Benevolent Association (CMEBA) was an association through which black maritime workers sought employment and challenged the racism of the all-white Maritime Cooks and Stewards Association of the Pacific (MCSAP). Labor recruiter James Roston founded the CMEBA in 1921 in alliance with Seattle's Shipowners and Operators Association to successfully break a MSCAP-led strike. In 1934, CMEBA's members joined in solidarity with striking maritime workers and entered MSCAP after it decided to drop its discriminatory membership practices. Through this merger, African American activists like Revels Cayton and Fred Sexias assumed leadership roles among maritime workers that helped make racial justice an important cause of 1930s labor radicalism up and down the West Coast.
Seattle Progressive Citizens League
Japanese-American citizens (Nisei) founded the Seattle Progressive Citizens League on September 27, 1921, to help Japanese immigrants (Issei) secure American citizenship rights and challenge the growing anti-Japanese hysteria then sweeping the West Coast. The League met three times between 1921 and 1928, but it provided a community organizing model that later inspired Seattle Japanese American community leaders to revive its activities. This revival, in coordination with Japanese Americans up and down the West Coast, led to the founding convention of the Japanese American Citizens League (JACL), held in Seattle in 1930.
Northwest Enterprise
The Northwest Enterprise, a Seattle-based newspaper, was the most prominent African American publication in the Northwest during its heyday. Founded in 1920 as the Seattle Enterprise, the paper later changed its name to the Enterprise, finally settling on the Northwest Enterprise in 1930. The Enterprise quickly expanded its news coverage and its readership to include cities in Washington, Idaho, Montana, and Oregon, reaching a circulation of 25,000 by 1927. The paper's page count fluctuated with the economy, as did its circulation, which decreased to 10,000 in the early 1930s, 2,500 by 1940, and then increased again with the war boom up to 6,500 by 1945. Reporting on and condemning racial discrimination, supporting racial justice campaigns, honoring black leaders, promoting black businesses, and sharing news about the diverse communities in the region, the _Northwest Enterprise_remained an influential in regional African American politics until it ceased publication on April 4, 1952.
Seattle Urban League
Since its founding in 1929, Seattle's Urban League has been an important advocate for African American civil rights, particularly focusing its attention on employment, housing, health care, and education issues. Begun as a social service and moral uplift organization, Seattle's Urban League began to expand its work to include civil rights advocacy in 1947. Traditionally less involved in protest and litigation activities than research, political advocacy, public speaking, and institution building, Seattle's Urban League staff and volunteers were leading members of Seattle's post-World War II civil rights organizations, particularly the Seattle Civic Unity Committee and the Central Area Civil Rights Committee (CACRC). Under Executive Director Edwin Pratt's leadership during the 1960s, Seattle's Urban League worked with federal War On Poverty programs to challenge racism and alleviate poverty in Seattle's African American community. Pratt was assassinated at his home in January of 1969, and his murderers were never apprehended. Seattle's Urban League remains active today as it continues to push for a "New Thrust" to challenge institutionalized racism while promoting affirmative action.
More information: Seattle Urban League
International Longshoremen and Warehousemen's Union, Local 19
Seattle's longshoremen's union, International Longshoremen and Warehousemen's Union (ILWU) Local 19, along with other locals up and down the West Coast, has since its inception been associated with the promotion of racial equality as part of its economic justice campaigns. ILWU Local 19 was founded when Seattle longshoremen split with their AFL affiliated national union, the International Longshoremen's Association (ILA), in 1937, and was a leader of local Congress of Industrial Organizations (CIO) organizing for the next decade. More aggressive and more deeply committed to organizing workers in other industries of all races and nations, the ILWU, with Harry Bridges at its head, spent 1937 to 1949 organizing workers in a variety of blue collar industries. Washington State chapters of the ILWU pursued political advocacy in addition to workplace organizing, and in 1944 joined a broad coalition of civil rights groups that promoted a fair employment agency to stop workplace discrimination in Washington State. Anti-communist pressure reduced the ILWU's aggressiveness in outside organizing starting in the 1950s, but not its commitment to racial equality or workplace democracy.
More information: ILWU Local 19
American Civil Liberties Union (ACLU), Washington State Branch
The official history produced by the Washington State branch of the American Civil Liberties Union (ACLU) claims that the ACLU "stands for freedoms, not causes." Yet ACLU's legal and political advocacy to defend the rights of those engaged in political dissent—particularly communists, labor radicals, and people of color—has made it an important player in some of Seattle's most significant civil rights causes. For its first twenty five years—as an unaffiliated group from 1920 to 1935, then as a chapter of the national ACLU from 1935 to 1946—Seattle's ACLU chapter was an all-volunteer group of labor activists whose coordination seemed to ebb and flow with the vitality of the labor movement itself. In 1946, the local chapter reorganized itself, hired staff, and became increasingly involved in fighting anti-communist hysteria and promoting the civil rights movement. In coalition with the NAACP, the Urban League, and CORE, the ACLU of WA provided legal advice for and political lobbying in support of fair housing, fair employment, and police accountability throughout the 1950s and 1960s. In the 1960s and 1970s, the ACLU of Washington also helped advocate for Indian fishing rights, migrant farm worker rights, school desegregation, women's rights and gay rights. Since September 11th, 2001, the ACLU of Washington has seen its membership more than double and its prominence grow as a defender of immigrant rights.
More information: ACLU of Washington
International Labor Defense (ILD), District 12
International Labor Defense (ILD) was a New York-based organization started by the Communist Party in 1925 to provide legal defense to labor radicals—and notably, after 1929, those who promoted the rights of African Americans. The ILD used dual tactics of lawsuits and mass protests to promote racial justice, gaining prominence through its defense of the Scottsboro Boys. Seattle's ILD, District 12, under the leadership of the African American activist Revels Cayton (son of Horace Cayton Sr.) from 1932 to 1934, promoted the cause of the Scottsboro Boys and took outspoken stands against racial discrimination through protests and speaking tours that traveled throughout the Northwest. In 1946, the Seattle ILD merged with the Seattle National Negro Congress (NNC) and the National Federation of Constitutional Liberties to create the Civil Rights Congress (CRC). See the research reports:
League for the Struggle of Negro Rights (LSNR)
Co-founded by Revels Cayton in August, 1934, the Seattle branch of the League for the Struggle of Negro Rights (LSNR) was part of a nation-wide, Communist Party sponsored group of African American activists. The Seattle branch received little support from the national Communist Party, but before quickly fading it played an active role in a 1935 coalition that successfully opposed a Washington State bill to prohibit interracial marriage. See the research report:
National Negro Congress (NNC), Seattle Chapter
Founded in 1937 by Carl Brooks and Marshall Grey, the Seattle Chapter of the National Negro Congress was the voice of Seattle's African American communists following the collapse of the League for the Struggle of Negro Rights (LSNR) in 1935. The American Communist Party founded the NNC in 1935. Seattle's NNC continued until merging with Washington state chapters of International Labor Defense (ILD) and the National Federation of Constitutional Liberties to create the Civil Rights Congress in 1946.
Japanese American Citizens League (JACL), Seattle Branch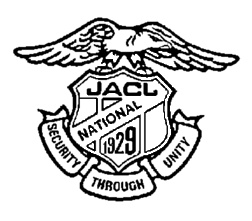 For over seventy years, the Seattle chapter of the Japanese American Citizens League has been an outspoken local and national advocate of civil rights and social welfare of Japanese immigrants and Japanese American citizens. Japanese Americans in Seattle, inspired by the Seattle Progressive Citizens' League, helped launch the national JACL in 1930. During the 1930s, Seattle's JACL campaigned for equal rights for Japanese Americans and opposed restrictions on landownership, intermarriage, and labor union membership. It also produced the national JACL publication, Pacific Citizen, from 1935 to1939. Leading members of the JACL were quickly imprisoned following Pearl Harbor in December of 1941, but the organization continued until internment to assist the families of those imprisoned through its Emergency Defense Council. With the mass internment of all Washington residents of Japanese ancestry in 1942, the organization's national offices shifted to Salt Lake City, Utah. But Seattle's JACL restarted in 1948, and in 1949 founded an Anti-discrimination Committee to aid former internees file claims for damages from the U.S. government. From then on, particularly during the 1960s and 1970s, the Seattle JACL took the national lead in seeking reparations for internees, changing public opinion about internment, promoting Japanese American history, and repealing local and national anti-Japanese laws. See research report:
More information: Seattle JACL
Cannery Workers and Farm Laborers Union (CWFLU-AFL), Local 18257
The organization of Seattle's migrant cannery workers signified one of the first and most important surges of working class Filipinos into campaigns for racial and economic justice in Washington state. But the history of Washington's cannery workers is anything but simple. Virgil Duyungan founded the Seattle-based Cannery Workers and Farm Laborers Union (CWFLU) Local 18257 in June of 1933 to represent Alaska cannery workers. Most of these workers were Filipino, but a number were also Chinese, Japanese, and Mexican. Local 18257 had a tumultuous early history: Duyungan and two other union officials were assassinated by labor contractors in 1936; and a number of Japanese workers accused Local 18257 of being anti-Japanese, left the union and formed Local 20454 in protest. In the midst of these upheavals, Local 18257 was the site of a bitter and hotly contested series of elections to determine whether cannery workers would affiliate with the AFL or the CIO. When a majority finally voted against continuing to have racially separate AFL locals, and instead affiliated into a single CIO union in 1938, Local 18257 became the United Cannery, Agricultural, Packing, and Allied Workers of America (UCAPAWA-CIO) Local 7. See the research report:
United Cannery, Agricultural, Packing, and Allied Workers of America (UCAPAWA-CIO) Local 7
Founded through a contentious vote in 1938 by Seattle-based Alaska cannery workers to leave their racially exclusive AFL locals, the United Cannery, Agricultural, Packing, and Allied Workers of America (UCAPAWA-CIO) Local 7 promised to bridge racial and ethnic differences between the predominantly Asian American workers in pursuit of economic justice. One historian described it as "a vanguard CIO union that operated on the cutting edge of union democracy, shop floor control, racial inclusion and commitment to social and political change." This activism brought the local to the attention of anti-communist federal officials in 1949, who unsuccessfully tried to deport union leaders back to the Philippines. But anti-communist pressure did take its toll and reduced the radicalism of this once activist union. Reconstituted as ILWU Local 37 in 1950, the union continued to play an important institution within Seattle's Filipino American community. The union went through another upheaval in the 1970s when challenged by insurgent activist Filipino youth from the Alaska Cannery Workers Association (ACWA). It suffered a significant decline in the 1980s as cannery industries downsized their workforces, but continues to this day as IBU- ILWU Region 37. See the research report:
Christian Friends for Racial Equality (CFRE)
Black and white women in Seattle founded the Christian Friends for Racial Equality (CFRE) in 1943 as a multi-racial organization to combat racial discrimination and promote interracial communication and reconciliation. Though principally focused on combating racial segregation in public accommodations and the police harassment of African Americans, the group also challenged discrimination against Japanese-Americans returning from internment after World War II. The CFRE publicly investigated allegations of discrimination as a means to promote reform, was an active participant in the Seattle Civic Unity Committee, and from 1951 to 1966 published a newsletter, the Racial Equality Bulletin. See research report:
Seattle Civil Rights Congress (CRC)
The Seattle branch of the national Civil Rights Congress (CRC) merged the locals of three communist-linked groups when it was created in 1946: the International Labor Defense (ILD), the National Negro Congress (NNC), and the National Federation of Constitutional Liberties. The CRC, though not entirely devoted to racial justice organizing, made anti-discrimination causes central to its broader political advocacy on behalf of left-wing radicals. Its most prominent act was to bring outspoken African American communist and internationally famous singer Paul Robeson to Seattle in 1952. The Seattle CRC chapter's 350 members included 75 African Americans, and made up the majority of the state-wide organization's 500 person membership. When the Justice Department filed suit against seven Washington State Communist Party members for supposedly advocating the overthrow of the U.S. government in 1952—the so-called Seattle Seven— it also destabilized the CRC. Years of anti-communist political pressure forced the national CRC to collapse in 1956.
American Indian Women's Service League
The American Indian Women's Service League was founded by seven Indian women in 1958, and was, according to one historian, "Seattle's premier Indian organization for the next quarter century." It helped challenge the assimilationist objectives of postwar federal Indian policy, while also highlighting and seeking to remedy the growth of urban Indian poverty in Seattle following World War II. The League created Seattle's first Indian center in 1960, published a newsletter called Indian Center News, hosted an international urban Indian conference in 1968, and sometimes worked in coalition with other, non-native civil rights groups. See research report:
Congress of Racial Equality (CORE)
The Seattle chapter of the Congress of Racial Equality (CORE) was founded in 1961 to employ the non-violent direct action techniques of the South against discriminatory practices in Seattle. National CORE principles were always followed: first, investigate and document; second, negotiate; third, demonstrate. Participants were trained to dress well and avoid violence, while asserting truth through direct action. From 1961 through 1964, and with the cooperation of other organizations, CORE engaged in highly public "don't buy where you can't work" campaigns against individual stores for not hiring African Americans. These protests culminated in the winter of 1964 with a boycott of Seattle's entire downtown retail establishment in a campaign called the Drive for Equal Employment in Downtown Stores (DEEDS). To break discriminatory practices in housing opportunities for African Americans, CORE organized sit-ins and picketing of real estate establishments outside the Central Area, and campaigned for a Seattle open housing ordinance. CORE documented segregation of Seattle schools, and offered a detailed proposal for desegregating them. When all proposals were rejected CORE and other groups organized "freedom schools" for children participating in a school boycott. In 1967 black power advocates assumed leadership of Seattle CORE and in 1968 white members (who had constituted two thirds of the membership) were voted out. The organization dwindled, and by 1969 for practical purposes, was defunct. See Special Section:
Coalition Against Discrimination (CAD)
A Coalition of over a dozen civil rights groups, Seattle's Coalition Against Discrimination (CAD) successfully campaigned throughout the 1960s to end racial discrimination in elite private clubs such as the Elks Club, the Moose Club, and the Rainier Club. The Coalition included members of the Catholic Archdiocese, the Anti-Defamation League (ADL), the Asian Coalition for Equality (ACE), the Filipino American Coalition for Equality, and the Central Area Civil Rights Council (CACRC).
ASIAN COALITION FOR EQUALITY (ACE)
The Asian Coalition for Equality (ACE) was a civil rights organization founded in 1969 by Reverend Mineo Katagiri from the United Church of Christ to bring a variety of Asian Americans together to counter anti-Asian discrimination and to act in solidarity with African American civil rights causes. Long-time International District activist Bob Santos recalled that "ACE protested negative stereotyping of Asian Americans in the media, minimum height requirements for policemen and firemen, and fraternal clubs which excluded Asians and other minorities for membership." In addition, ACE members engaged in solidarity work at United Construction Workers Association (UCWA) and other predominantly African American-led protests, and it successfully lobbied the University of Washington to grant Asian Americans minority status and increase their recruitment. ACE worked in frequent collaboration with the Oriental Student Union (OSU) at Seattle Central Community College and the Asian American Student Coalition at the UW. Its activists gained training in radical organizing strategies that would inspire high profile Seattle civil rights campaigns for the next two decades—including the creation of the Alaska Cannery Workers Association (ACWA) and the preservation of Seattle's Chinatown/ International District.
Oriental Student Union (OSU)
The Oriental Student Union (OSU) at Seattle Central Community College was, along with the Asian Coalition for Equality (ACE) and the University of Washington's Asian American Student Coalition, one of the key organizations of radical Asian American activists in Seattle during the early 1970s. In February of 1971, OSU led a six hour takeover of Seattle Central offices that brought activist Asian youth into a media spotlight. The OSU demanded the hiring of an Asian American administrator and Asian American history courses, called for "Yellow Power" and trashed the administration offices. OSU president Alan Sugiyama and three other OSU members founded the monthly publication Asian Family Affair in 1972, which quickly shifted from being the voice of Seattle's Asian American student activists to being one of Seattle's first and most important voices for Asian American unity, African American solidarity, and the preservation of Seattle's International District. See our Special Section:
More information: Alan Sugiyama interview
Central Area Civil Rights Council (CACRC)
The Central Area Civil Rights Council (CACRC) was perhaps the most politically influential group of African American civil rights activists in Washington State during its brief existence from 1961 to 1968. Its leading members— including First AME Church minister Reverend John H. Adams; Mt. Zion Baptist Church minister Reverend Dr. Samuel McKinney; Seattle NAACP representative and Municipal Court judge Charles V. Johnson; CORE director Walter Hundley; and the Urban League's Executive Director, Edwin Pratt—were a who's who of Seattle African American civil rights politics. CACRC was an elite group that coordinated dozens of local and state-wide civil rights campaigns and often claimed to speak for Seattle's entire African American community. Though never totally unified, the group's voice and credibility fractured during debates in 1968 over whether to push for the racial integration of Seattle's public schools or increased black control of predominantly black schools. CACRC's support for integration undermined its standing within certain segments of the black community, which began to gravitate more toward grassroots, diffuse, youth-oriented, and black radical politics. The organization continued well into the 1970s, but without the prominence or unity of its 1960s heyday. See our Special Section
CENTRAL CONTRACTORS ASSOCIATION (CCA)
The Central Contractors Association (CCA) brought together African American construction contractors whose 1969 protests against racial exclusion in the Seattle building trades unions helped make Seattle one of the first cities in the country to have federally imposed affirmative action in one of its industries. The CCA was founded in 1969 with the support of the Seattle Model Cities Program as a benevolent association to circumvent the power of predominantly white unions within the construction industry. But it quickly turned into a protest group. Inspired by construction site closures in cities like Chicago and Pittsburgh, CCA members shut down hundreds of millions of dollars of construction projects in King County during the fall of 1969, and demanded that unions open up their ranks to more African Americans. After CCA spokesperson Tyree Scoot left the organization in the winter of 1969 to found the United Construction Workers Association (UCWA), the CCA shifted its activities away from protest and more toward helping black contractors gain access to minority set asides in government construction contracts. See our reports:
United Construction Workers Association (UCWA)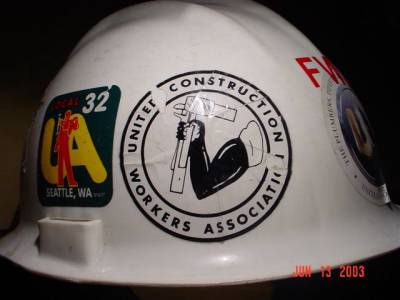 Tyree Scott, an electrician turned activist, and a former leader of the Central Contractors Association (CCA), founded the United Construction Workers Association (UCWA) in 1970 with the backing of the United Friends Service Committee as a way to organize and train black construction workers. The UCWA sought to impose affirmative action on the mostly white building and construction trades unions. Its tactics included a combination of direct action, marches, litigation, public speaking, and worker education and advocacy. Its construction site closures brought workers to the forefront of Seattle's civil rights movement. From 1972 to 1975, the UCWA won legal rulings and was made party to the enforcement of a federally imposed affirmative action plan. The UCWA also provided the organizing model for the Alaska Cannery Workers Association (ACWA), and worked with both the ACWA and the Northwest branch of the United Farm Workers (UFW) to create the Northwest Labor and Employment Law Office (NW LELO) in 1973. From 1975 to 1978, the UCWA produced a left-wing monthly publication "for the Third World Poor" called No Separate Peace. As UCWA activists networked with other multiracial organizing campaigns, they increasingly shifted their energies to NW LELO, allowing the UCWA to fade out of existence in 1981.
We have interviews, photographs, a history of the UCWA, and full reproductions of No Separate Peace:
United Black Front (UBF)
The United Black Front (UBF) was an attempt to unite the many black power oriented activist groups that grew out of the late 1960s political climate in Seattle. Created in September, 1968, it brought together activists from as many as fifty different predominantly federal anti-poverty programs, who sought to bring the concerns of low-income African Americans to the forefront of the civil rights movement. Central to the youth and black power organizing of the late 1960s that radically shifted the course of African American civil rights politics in Seattle away from integrationist politics, the UBF faded out of existence in the early 1970s as war on poverty programs lost their funding and UBF members got involved in a less coordinated variety of local political and social service groups.
More information: United Black Front
Seattle Association of Black Student Unions (SABSU)
Founded by African American students at the University of Washington (UW) in 1968, the UW's Black Student Union's (BSU) leaders—E.J Brisker, Larry Gossett, and Carl Miller— formed what one historian has called "the nucleus of Black Power in Seattle throughout its height." Two BSU-led sit-ins in 1968 helped black power politics catch fire in Seattle: one at Franklin High School in March, and another at the University of Washington in May. During this time, the UW BSU organized Seattle high school and middle school students to advocate for black student rights and power in public education through an umbrella group, the Seattle Association of Black Student Unions (SABSU). The UW BSU's largest action involved the occupation of 5 UW buildings by as many as 1000 protesters in the spring of 1970 to protest the UW's academic and athletic interactions with Brigham Young University. By the early 1970s, much of the SABSU coalition, especially in the high schools, had faded, but the BSU has continued to this day. See our Special Section:
More information: Black Student Union of UW
Black Panther Party, Seattle Chapter
Seattle's Black Panther Party was founded on April 13, 1968 as the first chapter established after the original organization was founded in Oakland, California. SNCC members Larry Gossett, Aaron Dixon, and Carl Miller—recently released from jail following a sit-in at Franklin High School—attended a national SNCC convention earlier in the month where they met with Black Panther Party leader Bobby Seale. When they returned from Oakland, Seale visited the trio and gave permission to Dixon and Miller—along with Aaron's brother Elmer and UW BSU President E.J. Brisker— to launch the Seattle Black Panther Party.
The Party's call for an end to police brutality, combined with its members' carrying of unconcealed and sometimes loaded weapons, made the Party a political flashpoint in late 1960s Seattle. Though it rarely had more than 50 members, the Party had broad support among African American youth and was a frequent target of police surveillance and harassment—one member, 17 year old Welton Armstead, was killed during an altercation with police in 1968, the circumstances of which were hotly contested. Later that year, another Party member, Sydney Miller, was shot and killed supposedly for shoplifting. Local Party members tried to make the most of their notoriety: they hosted the Peace and Freedom Party's convention in September of 1968, and used the fame of the national Party to gain attention to their local campaigns for economic justice and mutli-racial organizing. Some local Panthers, particularly Aaron Dixon, were highly involved with national Panther politics in the early 1970s, but Seattle's Party folded its activities into the Sydney Miller Free Clinic— which it had founded in 1969—in 1976.
See: Black Panther Party, Seattle chapter Special Section
Alaska Cannery Workers Association (ACWA)
The Alaska Cannery Workers Association (ACWA) was group of young Seattle Asian American activists, predominantly Filipinos, who challenged the racial disparities in the organization of Alaska cannery work and the union leaders they believed contributed to this problem. The inspiration, seed money, founders, and organizing model for the ACWA came from the United Construction Workers Association (UCWA). Founded in 1973, the ACWA pursued a two-pronged approach to challenge the way that cannery and fish companies disproportionately reserved low skill, low pay jobs for people of color: it filed lawsuits against the industries alleging racial discrimination and seeking affirmative action as Filipino American community leader Tony Boruso, had two ACWA leaders—Silme Domingo and Gene Viernes— assassinated outside their union hall on June 1, 1981. The Committee for Justice for Domingo and Viernes, formed not long after the killing, \mobilized community outrage, tied the assassinations to Baruso and eventually to Marcos himself, , and put Baruso and his accomplices in jail for life.
More information: Carlos Bulosan Exhibit
Northwest Labor and Employment Law Office (NW LELO)
The Northwest Labor and Employment Law Office (NW LELO) was founded in 1973 to be the legal arm of three groups: the United Construction Workers Association (UCWA), the Alaska Cannery Workers Association (ACWA), and the Northwest Chapter of the United Farm Workers (UFW). Istrations, federal courts became increasingly resistant to imposing affirmative action. This shift, made manifest in the Supreme Court's ruling against NW LELO attorneys in Antonia v. Wards Cove Packing Company in 1989, inspired a shift in NW LELO's activities during the 1980s from lawsuits to multiracial grassroots organizing led by workers of color.
More information: Northwest Labor Employment Law Office
El Centro De La Raza
In October of 1972, a multiracial coalition of activists led by Roberto Maestas occupied the abandoned Beacon Hill Elementary School, demanding that it be made a community center for Seattle's Chicano/a peoples. After convincing the Seattle School Board to lease them the building in early 1973, Maestas and his allies founded El Centro de la Raza (Spanish for "The People's Center"). In addition to providing social services and education to Chicanos/as, El Centro has been active in community organizing and international political solidarity work, with its particular focus during the 1970s and 1980s on contesting United States support for the Contras in Nicaragua. The Seattle School Board sold the Beacon Hill School property to El Centro in 1999. See our Special Section
More information: El Central de la Raza
United Indians of All Tribes Foundation (UIATF)
Bernie Whitebear, a Colville Indian and activist on behalf of Seattle's urban Indian population, led a successful occupation of Seattle's Fort Lawton (now Discovery Park) in March of 1970. The action, which followed closely after the Indian occupation of Alcatraz Island in San Francisco, gained international media attention and resulted in the city of Seattle granting Whitebear and his allies a 99 year lease for a 20 acre site adjacent to the military base. The group then founded the United Indians of All Tribes Foundation (UAITF) to coordinate political advocacy, cultural education and preservation, and social service programs on the site. The creation of a cultural center has been integral to the UIATF mission. In 1977, UIATF completed the Daybreak Star Indian Cultural Center. Though Bernie Whitebear passed away in 2000, the UIATF is continuing to follow through with his dream for the Indian Cultural Center by constructing a People's Lodge, which the city granted permission for during the summer of 2003. See our Research Reports:
More information: United Indians of All Tribes Foundation