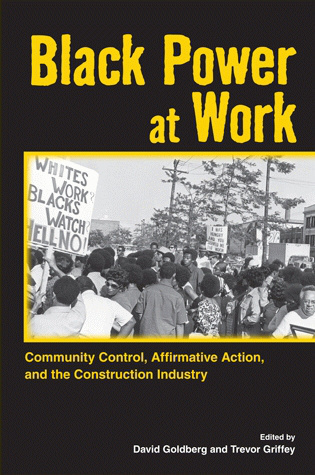 Dr. Trevor Griffey co-founded the Seattle Civil Rights and Labor History Project. He received his PhD in U.S. History at the University of Washington in 2011, and currently serves as a lecturer in U.S. History and Labor Studies in the Southern California area.

Dr. Griffey is the co-editor of Black Power at Work: Community Control, Affirmative Action and the Construction Industry (Cornell University Press, 2010). His dissertation, "Black Power's Labor Politics: The United Construction Workers Association and Title VII Law in the 1970s," won the 2012 W. Turrentine Jackson Award for "most outstanding dissertation on any aspect of the history of the American West in the twentieth century."
As part of his work for the Seattle Civil Rights and Labor History Project, Trevor conducted almost nearly 50 oral history interviews; served as the sole author and curator of its special sections on the history of the Ku Klux Klan in WA State in the 1920s, the history of Seattle's Asian American movement, and the history of the United Construction Workers Association; and facilitated the acquisition of the Seattle Chapter of the NAACP's papers by the UW Library's Special Collections.
A collection of some of his academic and journalistic writing is available at:
https://independentresearcher.academia.edu/TrevorGriffey.
He can be reached at trevorgriffey@gmail.com or via Twitter: https://twitter.com/TrevorGriffey