Staff
Julia K. Parrish, Executive Director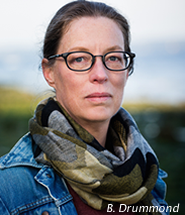 Julia started her academic career as a starving artist, only dimly aware of organismal biology and natural history. However, as art is more difficult than science (!), Julia found herself (while still an undergrad) immersed in marine biology as a visiting student at the Duke University Marine Lab. Since then, it's been science, and particularly animal behavior and field biology, all the way. After coming to the University of Washington in 1990, Julia discovered conservation in the way that most field biologists do, by watching the organisms and habitats she had been working on, and in, disappear and degrade as a consequence of human activities. At the same time, Julia met many people who were watching local resources and ecosystems change, and wondering what to do about it. These experiences led her to create a program for citizens with a strong component of marine conservation, a foundation of basic science, and a healthy dose of enthusiastic teaching and outreach—the Coastal Observation and Seabird Survey Team—of which she is Executive Director. Her current research focuses on physical, biological, and anthropogenic factors affecting coastal seabird population health in the North Pacific, including a long-term study of the Common Murres of Tatoosh Island. In addition to her research, Julia serves as the Associate Director of the School of Aquatic and Fishery Sciences, and as the Director of the Program on the Environment. 
Hillary Burgess, Science Coordinator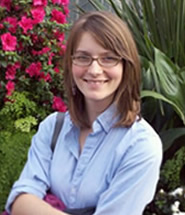 Hillary joined COASST in December 2013. She has a background in plant ecology, having worked for the National Park Service and Fairchild Tropical Botanic Garden and completed her Master's degree here at UW. Coming from a long line of beach walkers, Hillary is thrilled to get her not-so-proverbial feet wet in the marine world through COASST. She's been doing and studying citizen science for years, and enjoys participating in studies like Snapshot Serengeti in her free time. She can also often be found perusing orchids to add to her growing collection, caring for the ones she already has, or hiking one of Washington's beautiful trails with her husband and dog, Noca.
Jackie Lindsey, Volunteer Coordinator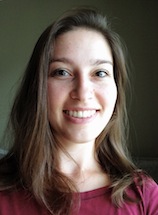 Jackie joined COASST in October 2017. While completing her Master's degree in marine vertebrate ecology at Moss Landing Marine Laboratories, Jackie managed a citizen science survey program called BeachCOMBERS. She is excited to return to the UW–where she did her undergraduate work–to join COASST's citizen science team. Some of Jackie's favorite non-research activities include dancing, cat cuddling, and spending time outside (no matter the weather).
Charlie Wright, Data Verifier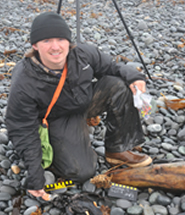 Charlie joined COASST as a Seabird Data Verifier in fall 2010. Birding has been Charlie's passion from a very young age. He started leading local field trips for Rainier Audubon Society at the age of 11 and has never tired of sharing knowledge and learning along the way. Charlie happily spends most of his time with COASST going over each and every datasheet, crosschecking the data with photos sent in by our fantastic volunteers and deciding whether, indeed, that was a swollen heel or a white speculum. A student of bird identification, for years Charlie has enjoyed riding the juggernaut of citizen science, and he is an avid user of eBird.org. Charlie has also done field work conducting point counts and nest searching for Black-throated Blue Warblers at the Hubbard Brook Experimental Forest in New Hampshire's White Mountains. In summer 2010 he worked with a recently discovered taxon of Red Crossbill endemic to the South Hills and Albion Mountains of Idaho. Charlie's interest in birds has taken him on expeditions throughout Mexico and to South America, and he has experience identifying seabirds off the coasts of Washington, California, Peru, Mexico, and New England. He is a member of the Washington Bird Records Committee. In those fleeting moments when he finds himself not out in nature or doing bird-related work, Charlie enjoys watching baseball and eating recreationally.
Tim Jones, Postdoctoral Researcher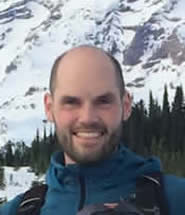 Tim joined COASST as a quantitative ecologist in 2015. Originally from the UK, Tim spent the first four years of his academic career with his head in the stars studying astrophysics. However, because of his interest in the natural world he decided to change course. After talking his way onto a master's course in environmental biology he briefly studied migratory birds before embarking on a PhD in marine biology. The following five years were spent in New Zealand, where he at various times took samples of a dead humpback whale, studied the movement patterns of a lost leopard seal, helped rehabilitate broad-billed prions and waited for those beautiful Orca to reappear. However, upon realising none of this constituted a suitable course of study for a PhD he called upon his number skills and applied them to several aspects of marine ecology, particularly related to the study of marine reserves. After completing his PhD he worked for the Department of Conservation in New Zealand and as a contractor for several research institutes on aspects of data analysis. In his spare time Tim can be found biking, hiking or trying to solve the latest in a long-line of mathematical puzzles.
Yurong He, Postdoctoral Researcher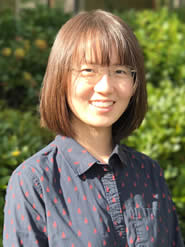 Yurong joined COASST as a social science postdoctoral research associate in March 2017. She completed her bachelor's and master's degree in psychology. Yurong has worked as a user experience research intern and a human computer interaction research intern for high-tech companies prior to joining the PhD program at the College of Information Studies, University of Maryland, College Park. She developed her research interests that lie at the intersection of citizen science, information science, and environmental education during her PhD journey. Her research focuses on citizen science participants' motivation and identity and data collection and sharing practices in citizen science projects across different education settings. In her spare time, Yurong loves exploring independent coffee shops, hiking, and cooking with her family and friends.
Jazzmine Allen, PhD Student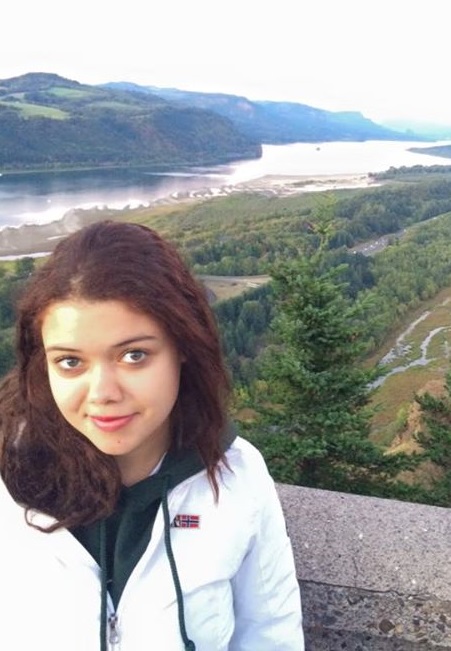 Jazzmine joined COASST in September 2017 as a biology PhD student. She received her bachelor's degree in organismal biology from Portland State University after completing a thesis on nest site choice in spotted towhees. Now she is interested in the intersection between seabird populations, marine pollution, and climate change. In her free time, Jazzmine enjoys working on logic puzzles, listening to podcasts, and reading mystery novels.
SPECIAL PROJECTS
Shawn Rowe, Principal Investigator

Shawn is currently working with COASST on social science research projects funded by West Coast Sea Grant and by the National Science Foundation. He is an Associate Professor at Oregon State University with a background in applied linguistics (that is, studying how humans learn languages) and developmental psychology in education. Most of his work is with museums looking at family group interactions and at how exhibitions are structured to support or undermine certain kinds of learning. His Sea Grant Extension position combines academic work on free-choice learning with practice-based research in the OSU Hatfield Marine Science Visitor Center.
Heidi Ballard, Principal Investigator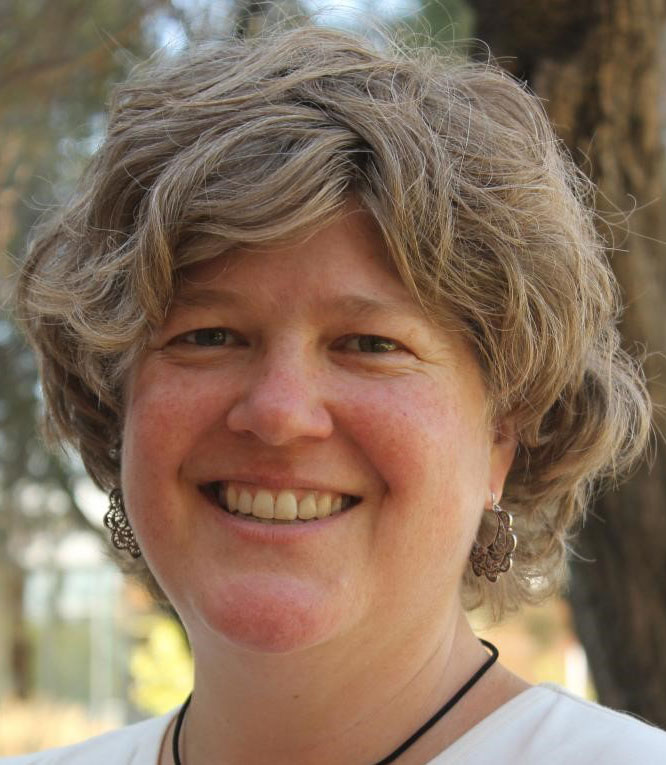 Heidi is currently working with COASST on social science research project funded by West Coast Sea Grant. She is an Associate Professor at UC Davis who is interested in environmental education that links communities, science, environmental action and learners of all ages. She is particularly interested in what and how people learn through public participation in scientific research (PPSR) as a form of informal science education to ultimately better conservation and natural resource management. Heidi is interested in COASST because it takes advantage of large spatial and temporal datasets, and is also completely intimate, localized, and hands-on in terms of training and working with volunteers, keeping people informed and excited, and making sure everyone knows the results of their efforts.
Eric Fegraus, Principal Investigator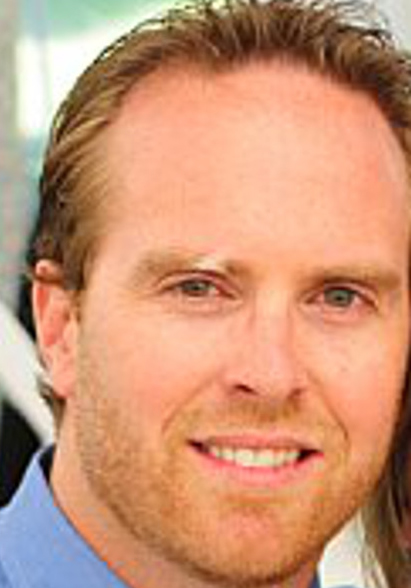 Eric is working with COASST on new developments funded by the National Science Foundation. Eric is the Director of Information Systems for Conservation International's Tropical Ecology Assessment and Monitoring (TEAM) Network. TEAM provides near real time data that helps to inform conservation decisions regarding the effects of global climate change in 16 countries in Africa, Asia and Latin America. Eric is interested in technologies that can advance our capacity to quantify and monitor Earth's natural systems and understand their interaction with socioeconomic factors. He has previously worked as an environmental consultant, a software engineer, and a research scientist.
CONSULTANTS
Cindy Char, Educational Consultant
Cynthia is an Independent Educational Consultant with over 35 years of experience in the design and evaluation of educational programs and products. She is working with COASST as a consultant and evaluator for research funded by the National Science Foundation. Prior to founding her consulting firm, Char Associates, Cindy was a Senior Researcher at the Education Development Center (EDC) and at Bank Street College's Center for Children and Technology.  She has conducted numerous evaluations for science, mathematics and technology projects for K-12 schools, universities, and community-based organizations, such as museums, libraries and after-school clubs.  Cindy has served as a Principal Investigator and Senior Research Advisor on more than 22 NSF projects, and is currently advising COASST on their latest endeavors.
COASST INTERNS
Addie Biesel
Hi, my name is Addie and I'm a junior at UW studying Oceanography with a minor in marine biology. I am particularly interested in marine pollution. I am so excited to be a part of the COASST team to learn more and be more involved in this field of study. I love to travel, adventure, and try new things, but also love staying at home and watching a good movie with friends. Excited to meet you all!
Ellie Davis - Marine debris research assistant

In my free time I like to read, cross-stitch and spend time outdoors. I love animals and learning about them, and I hope to have a career focused on conservation.
Allison DeKerlegand - Marine debris research assistant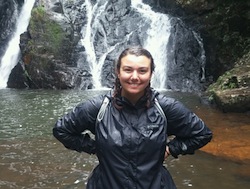 I'm studying Environmental Science and Resource Management. I love anything to do with the outdoors including backpacking, hiking, snorkeling, and gardening! Since all of my hobbies and passions are based on the environment, I want to do everything in my power to try and protect it, including monitoring marine debris and sea birds with COASST!
Rachel Ellison
Native to Seattle. Almost a graduate! Rachel is getting back into the natural sciences after taking a break from school. She is a lover of marine mammals, Seattle breweries, and water polo. She is excited to gain experiences in the marine debris program and to carry that on to a future in education.
Bailey Gilbert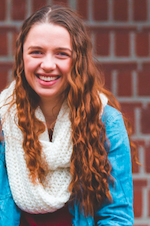 My name is Bailey and I am in Aquatic and Fishery Sciences. I am also minoring in Marine Biology and Environmental Studies. I am excited to work on the COASST team and help support education and outreach about the conservation of our marine environment. In my free time I volunteer at the Seattle Aquarium and I am a member of the Husky Marching Band so come visit me at the Aquarium or at various Husky sporting events!
Jane Green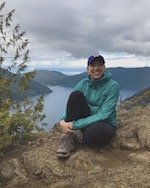 I'm Jane and I'm studying Environmental Studies. I love learning about people and the world we live in, especially sustainability on personal, local, and broader levels. In my free time, I like being outdoors, whether on a hike, volunteering with restoration groups, watching UW football games, or just spending time with family and friends.
Maddy Hoiland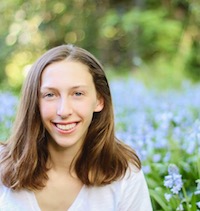 I grew up in West Seattle, often going to the beach and parks. In my free time I like to swim, hike, bike, kayak, and go to concerts. Fun fact: I was on unicycling club in elementary school and did routines!
Justin Ng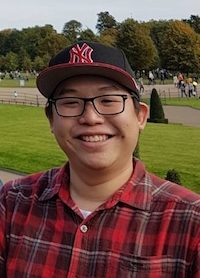 I am a post-baccalaureate student studying Oceanography at UW. I grew up along the shores of Cleveland, Ohio and the Gulf coast of Florida, where I developed an interest in marine organisms and processes. I enjoy outdoor activities such as scuba diving and hiking. I moved to Seattle this summer (2017) and am very excited to be an intern at COASST this quarter!
Kristina Nguyen
Photo coming soon!
I have always been interested in the environment. I was part of the Audubon Society which focuses on endangered birds and conservation. So, when I heard about this opportunity I was immediately interested. This is a way to gain more experience and hopefully make an impact. That is a very important motive for me because I really want to make change in the world.
Emily Oven

I joined COASST to learn more about how citizen science works in addition to learning more about local marine environments. Outside of school I enjoy anything having to do with the outdoors. Some of my favorite things to do include going to the beach, hiking, skiing, and gardening. I am excited to be a COASST intern this quarter!
Colin Piwtorak - Marine debris research assistant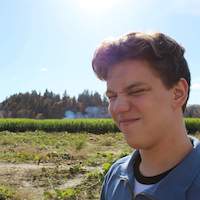 I joined COASST to learn more about our native marine environment and to explore how citizen science programs are run. Insects are my absolute favorite thing to talk about, but to be more accessible to the public I also enjoy growing plants, listening to podcasts, and anything to do with superheroes.
Carson Torres
Currently a sophomore at UW and majoring in Oceanography. I love being outdoors and staying active!
Kylie Sahota
I'm a freshman studying Aquatic and Fishery Sciences from Battle Ground, WA (near Portland, OR). I obtained my AA in Biology through Running Start, so I only have two years left in my program. I love to SCUBA dive, ride horses, eat good food, and spend time with my family, friends, and dog.
Kyra Woytek
I'm a sophomore at UW, and I'm from Chicago. I have a pet turtle (who's in Chicago) and I'm really passionate about the environment and learning about plants and animals as well as different ways to combat climate change. I play the clarinet, piano, and alto saxophone, and in my free time I like to read, play video games, watch just about anything on Netflix, and volunteer at outdoor environmental events. I'm also involved with WashPIRG, a student-run grassroots activism group on campus, and I'm the campaign coordinator for Wash PIRG's 100% Renewable Energy Campaign, trying to get UW to commit to 100% renewable energy by 2050.