Staff
Julia K. Parrish, Executive Director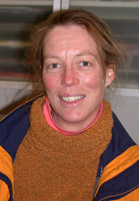 Julia started her academic career as a starving artist, only dimly aware of organismal biology and natural history. However, as art is more difficult than science (!), Julia found herself (while still an undergrad) immersed in marine biology as a visiting student at the Duke University Marine Lab. Since then, it's been science, and particularly animal behavior and field biology, all the way. After coming to the University of Washington in 1990, Julia discovered conservation in the way that most field biologists do, by watching the organisms and habitats she had been working on, and in, disappear and degrade as a consequence of human activities. At the same time, Julia met many people who were watching local resources and ecosystems change, and wondering what to do about it. These experiences led her to create a program for citizens with a strong component of marine conservation, a foundation of basic science, and a healthy dose of enthusiastic teaching and outreach—the Coastal Observation and Seabird Survey Team—of which she is Executive Director. Her current research focuses on physical, biological, and anthropogenic factors affecting coastal seabird population health in the North Pacific, including a long-term study of the Common Murres of Tatoosh Island. In addition to her research, Julia serves as the Associate Director of the School of Aquatic and Fishery Sciences, and as the Director of the Program on the Environment. 
Jane Dolliver, Seabird Program Coordinator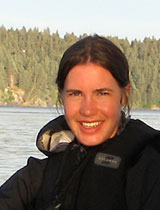 Jane joined COASST in 2002 as an undergraduate intern. Starting with data entry, supply inventory, answering the COASST email, and fielding questions and comments from our participants, Jane quickly became the cheerful "voice" of COASST that everyone recognizes. Since then, Jane has assumed the job of data verification—making sure that each and every bird listed on a data sheet is, in fact, what it's been identified as, a daunting task with over 4,000 entries annually across the program. Of course, this also puts her is the best position to put together the Breaking News, Quiz, and COASST People sections of COASST Reports, as well as take a leading role in putting together our newsletter COASSTLine. Well on her way to becoming an itinerant biologist, Jane has traveled to Chile to tag Pink-Footed Shearwaters, has spent countless hours on Tatoosh Island watching Common Murre parents bring fish—one at a time—to their chicks, and holds the record for number of continuous hours using our fiber-optic camera with head-mounted video display to spy on Rhinoceros Auklet chicks in the Protection Island burrows. As if this was not enough, Jane is also locally renowned in the Parrish lab—and in the School of Aquatic and Fishery Sciences—for her baking prowess, and strives to make sure chocolate brownies are never in short supply.
Hillary Burgess, Marine Debris Program Coordinator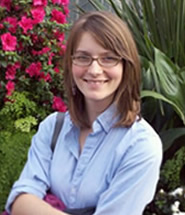 Hillary joined COASST in December 2013 to develop the new Marine Debris module. She'll be working with interns and COASSTers to test and refine the protocol and to get all pieces smoothly in place for the big launch. She has a background in plant ecology, having worked for the National Park Service and Fairchild Tropical Botanic Garden and completed her Master's degree here at UW. Coming from a long line of beach walkers, Hillary is thrilled to get her not-so-proverbial feet wet in the marine world through COASST. She's been doing and studying citizen science for years, and enjoys participating in studies like Snapshot Serengeti in her free time. She can also often be found perusing orchids to add to her growing collection, caring for the ones she already has, or hiking one of Washington's beautiful trails with her husband and dog, Noca.
Erika Frost, Volunteer Coordinator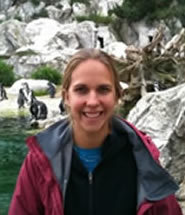 Erika joined COASST as the Volunteer Coordinator in February 2014. She recruits and trains new volunteers, coordinates current participants, and supervises the amazing intern crew! Erika has a degree in Fisheries, Wildlife and Conservation Biology from the University of Minnesota and enjoys connecting people to engaging educational opportunities. She has worked as an educator for zoos, aquariums, nature centers, and non-profits throughout the country and loves to share her passion for marine science with anyone who will listen! With a background in the arts, Erika loves creative projects and spends her free time playing piano, writing music, and collaborating on artistic projects with her husband. She also enjoys playing ball with her dog Arthur, hiking, camping, and SCUBA diving.
Charlie Wright, Data Verifier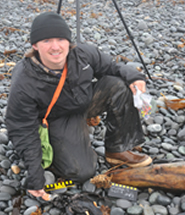 Charlie joined COASST as a Seabird Data Verifier in fall 2010. Birding has been Charlie's passion from a very young age. He started leading local field trips for Rainier Audubon Society at the age of 11 and has never tired of sharing knowledge and learning along the way. Charlie happily spends most of his time with COASST going over each and every datasheet, crosschecking the data with photos sent in by our fantastic volunteers and deciding whether, indeed, that was a swollen heel or a white speculum. A student of bird identification, for years Charlie has enjoyed riding the juggernaut of citizen science, and he is an avid user of eBird.org. Charlie has also done field work conducting point counts and nest searching for Black-throated Blue Warblers at the Hubbard Brook Experimental Forest in New Hampshire's White Mountains. In summer 2010 he worked with a recently discovered taxon of Red Crossbill endemic to the South Hills and Albion Mountains of Idaho. Charlie's interest in birds has taken him on expeditions throughout Mexico and to South America, and he has experience identifying seabirds off the coasts of Washington, California, Peru, Mexico, and New England. He is a member of the Washington Bird Records Committee. In those fleeting moments when he finds himself not out in nature or doing bird-related work, Charlie enjoys watching baseball and eating recreationally.
Heidi Pedersen, Data Verifier and Trainer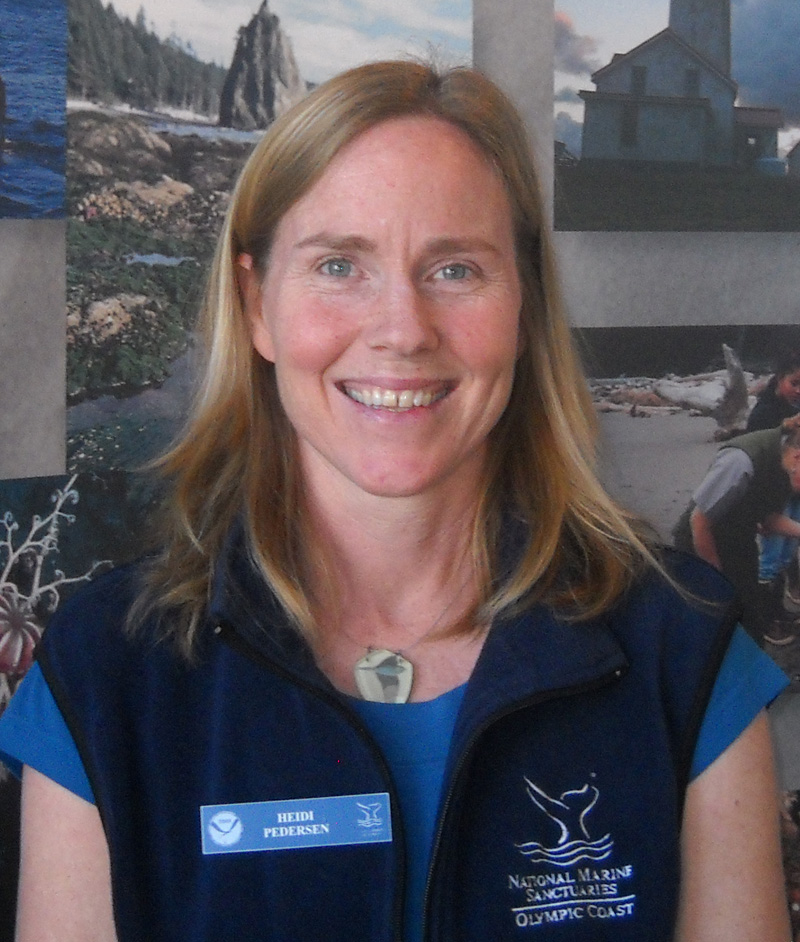 Heidi started as a COASST volunteer in 2002 and joined the COASST staff as a Volunteer Coordinator in 2012. In 2014, she transitioned into her current role, verifying COASST data and training new volunteers. Before coming to the Olympic Peninsula, Heidi studied Biology at the University of California, Davis where she participated in a Tropical Biology and Ecology semester in Costa Rica and found her passion for being outdoors, observing nature. For another 10 years Heidi worked in Alaska, California, and Washington for a variety of organizations as a field technician collecting information mostly about birds and their habitats. Heidi currently works as a contractor for the Olympic Coast National Marine Sanctuary with citizen science projects such as COASST and education and outreach. When not working, Heidi enjoys spending time with family and friends, ideally in the outdoors. She has grandiose ideas of learning a variety of musical instruments and being a semi-professional baker and soup maker.
Project Researchers
Shawn Rowe, Principal Investigator

Shawn is currently working with COASST on social science research projects funded by West Coast Sea Grant and by the National Science Foundation. He is an Associate Professor at Oregon State University with a background in applied linguistics (that is, studying how humans learn languages) and developmental psychology in education. Most of his work is with museums looking at family group interactions and at how exhibitions are structured to support or undermine certain kinds of learning. His Sea Grant Extension position combines academic work on free-choice learning with practice-based research in the OSU Hatfield Marine Science Visitor Center.
Heidi Ballard, Principal Investigator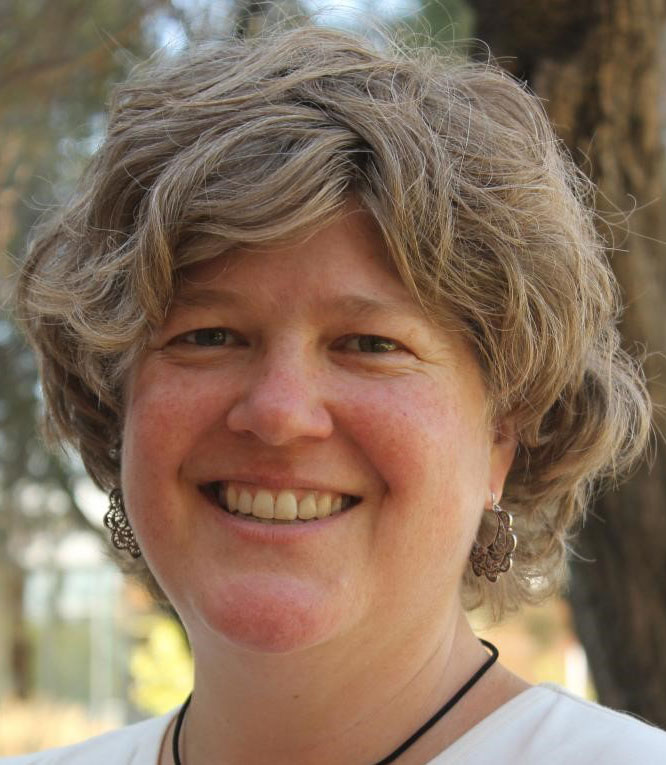 Heidi is currently working with COASST on social science research project funded by West Coast Sea Grant. She is an Associate Professor at UC Davis who is interested in environmental education that links communities, science, environmental action and learners of all ages. She is particularly interested in what and how people learn through public participation in scientific research (PPSR) as a form of informal science education to ultimately better conservation and natural resource management. Heidi is interested in COASST because it takes advantage of large spatial and temporal datasets, and is also completely intimate, localized, and hands-on in terms of training and working with volunteers, keeping people informed and excited, and making sure everyone knows the results of their efforts.
Eric Fegraus, Principal Investigator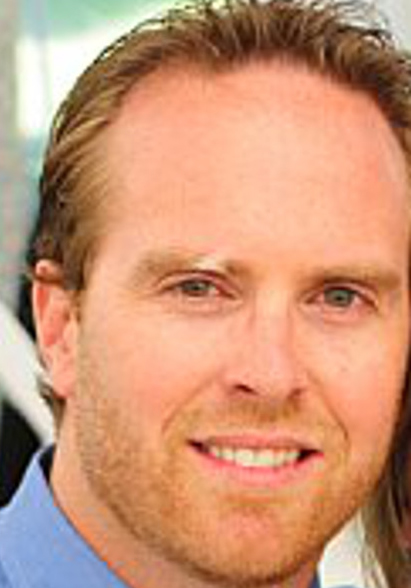 Eric is working with COASST on new developments funded by the National Science Foundation. Eric is the Director of Information Systems for Conservation International's Tropical Ecology Assessment and Monitoring (TEAM) Network. TEAM provides near real time data that helps to inform conservation decisions regarding the effects of global climate change in 16 countries in Africa, Asia and Latin America. Eric is interested in technologies that can advance our capacity to quantify and monitor Earth's natural systems and understand their interaction with socioeconomic factors. He has previously worked as an environmental consultant, a software engineer, and a research scientist.
CONSULTANTS
Shaun Walbridge, IT Consultant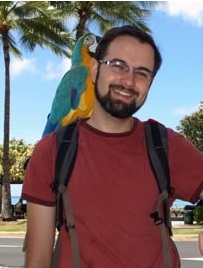 Shaun is the brains behind the COASST database and website. Shaun met Julia in 2002 and began a myriad of changes and improvements to coasst.org including a find-a-beach map function, a completely new data entry system, updated beach stats by region and COASST top ten graphs. Shaun works on improving and streamlining COASST functions while also keeping the broader community of COASST in mind.
Cindy Char, Educational Consultant
Cynthia is an Independent Educational Consultant with over 35 years of experience in the design and evaluation of educational programs and products. She is working with COASST as a consultant and evaluator for research funded by the National Science Foundation. Prior to founding her consulting firm, Char Associates, Cindy was a Senior Researcher at the Education Development Center (EDC) and at Bank Street College's Center for Children and Technology.  She has conducted numerous evaluations for science, mathematics and technology projects for K-12 schools, universities, and community-based organizations, such as museums, libraries and after-school clubs.  Cindy has served as a Principal Investigator and Senior Research Advisor on more than 22 NSF projects, and is currently advising COASST on their latest endeavors.
COASST Students
Jennifer Ma, COASST Graduate Student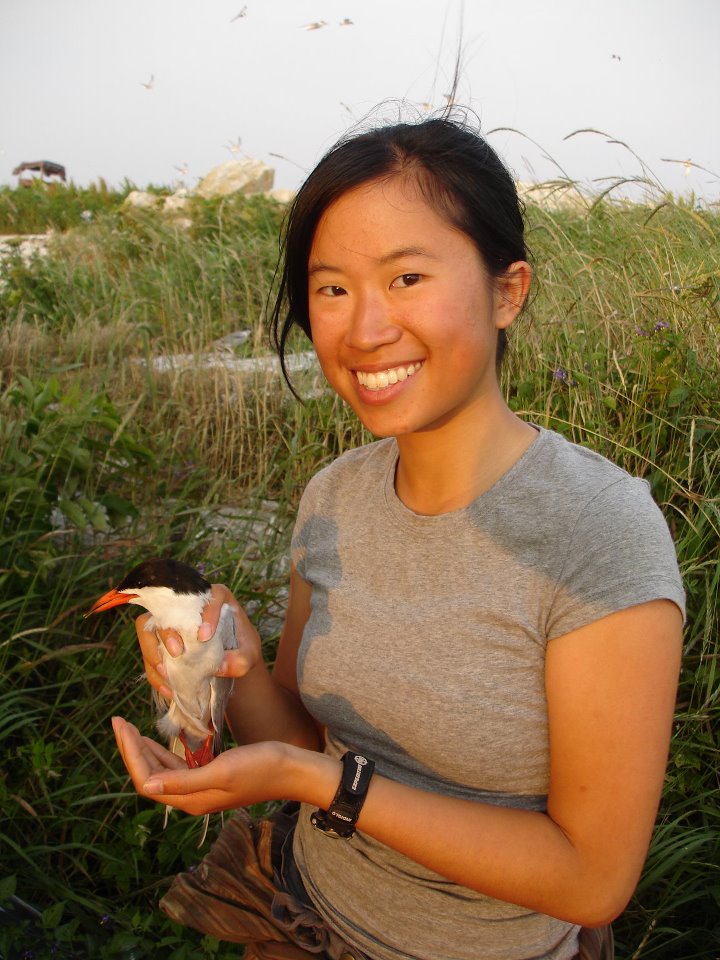 Jenn joined COASST in September 2013. As a new master's student at the UW, she will be working with the COASST data to explore the trends and emerging patterns from the last fifteen years of beached birds. Jenn is originally from Brooklyn, NY and has a degree in wildlife science from the State University of New York College of Environmental Science and Forestry (SUNY-ESF) with an interest in conservation biology. Watching and learning about birds have always been a passion of hers and she pursues them avidly in the field and her studies. She spent several seasons as a field technician for various organizations, including the U.S. Fish and Wildlife Service, Cornell Lab of Ornithology, and National Audubon Society, monitoring and surveying birds from warblers to puffins on the east coast and abroad in Australia. On her free time, Jenn birds every chance she gets and enjoys the little things in life.
COASST Student Interns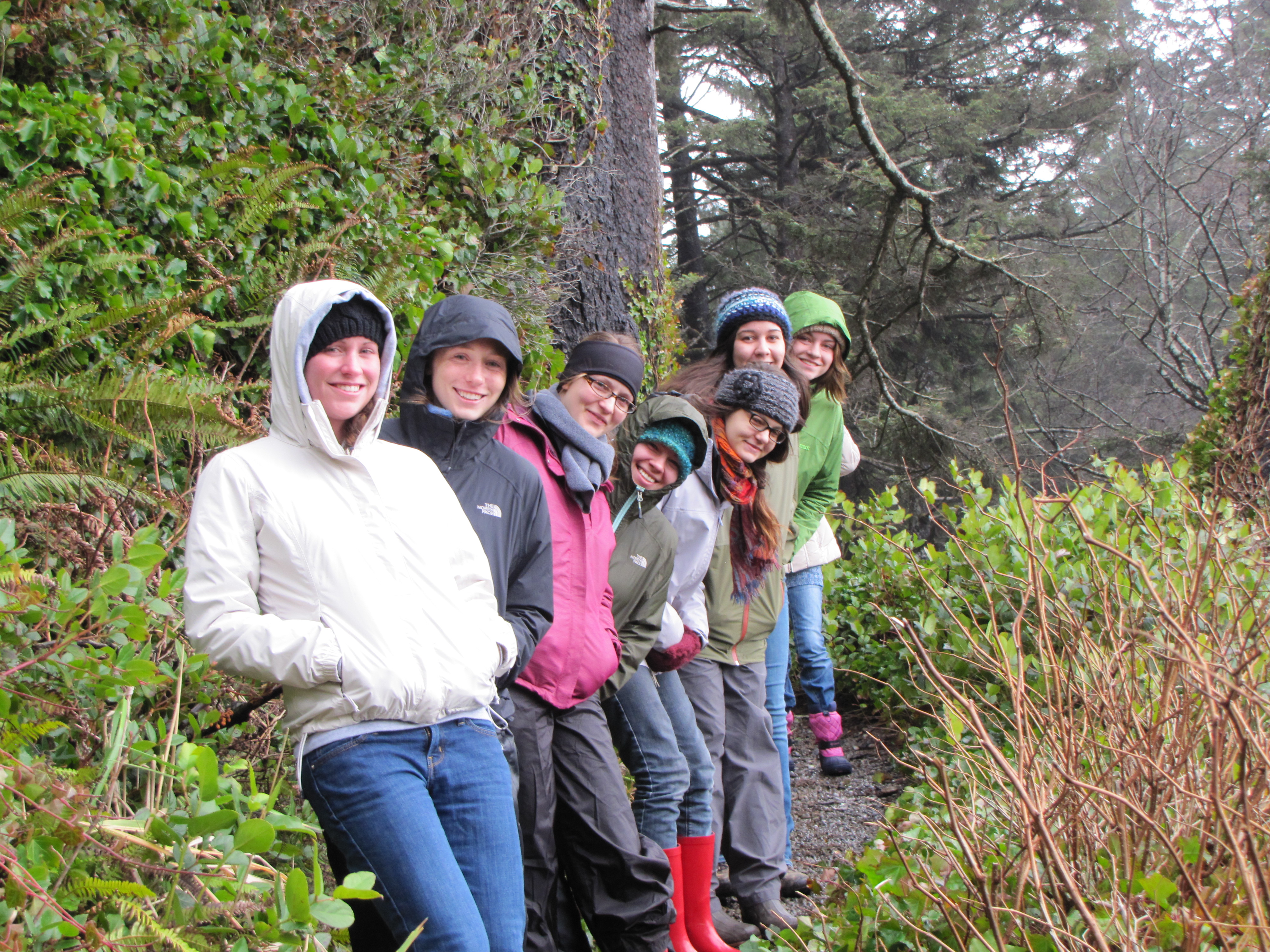 Left to right: Stacey, Kara, Hillary, Teresa, Angeline, Stephanie, and Abby.

Brianne Ankenman - Brianne has a degree in Biology from Pacific Lutheran University with interests in ecology, evolution, ornithology, and conservation. She first caught wind of COASST when Julia Parrish visited her university in the spring of 2012. Brianne intends to apply to graduate school to pursue a career in conservation biology through research and encourage the proliferation of citizen science programs like COASST. Brianne joined COASST to learn about citizen science research and to seek a new opportunity to be involved in biology.
Angeline Blattenbauer - Angeline is a junior this year at the UW studying biology with a minor in marine biology. She has been really interested in Marine Biology since high school and loves that there are so many opportunities and classes in college. This internship seemed especially exciting because of the fieldwork involved. She hopes to learn what it's like to work with a non profit, wants to learn more about the effect of marine debris on sea life and lastly what it's like to help start a new project.
Abby Bratt - Abby is currently a freshman at the University of Washington planning to study Oceanography. Abby is very interested in studying ocean currents someday and she is curious about the potential to use the debris as a sort of tracking device that aids in understanding current and weather patterns. She is excited to see where this new marine debris photo database project leads us.
Sage DeLuna - Sage is a Portland, Oregon native currently pursuing a degree in Environmental Science with interests in Oceanography and Marine Debris from Oregon State University. She is also a student in the University Honors College and is currently working on her thesis which will coincide with COASST's marine debris procedures. Sage intends to apply to graduate school at The Evergreen State College in Olympia, WA where she will continue her marine debris research and educate the public about the importance of this issue. Sage joined COASST as a way to further involve herself in the topic of marine debris and to contribute important and relevant information to the public.
Kathleen Gill - Kathleen is a freshman at the University of Washington double majoring in Aquatic and Fisheries Science and Environmental Sciences and Research Management with an emphasis on wildlife conservation. When she graduates, Kathleen would like to travel the world studying and working with animals. She plans to get her scuba certification this summer to help her achieve her future goals.
Hailey Gunningham - Hailey is a Ferndale, Washington native studying biology at University of Washington. She is currently a sophomore and plans to attend medical school upon graduation. Her interest in marine biology began as a child visiting Whidbey Island beaches and local tide pools full of fascinating creatures. Through this internship she hopes to gain a deeper appreciation of the local natural diversity, as well as experience in field research.
Adrienne Hampton - Adrienne is originally from Alexandria, VA where she grew up along the Potomac River and enjoyed the excitement of exploring Washington, DC. Currently, she is a junior at the University of Washington majoring in Environmental Studies and completing a minor in Marine Biology.
Lauren Kowalski -Lauren is a freshman at the University of Washington studying oceanography. The ocean is her passion; anything about the ocean she loves. She is an avid football fan, she loves to swim, and is on the Ultimate Frisbee team at the UW. Lauren is excited to join the COASST community and to join its mission of citizen science.
Jessica Latimer - Jessica is a senior studying Molecular, Cellular & Developmental Biology at the University of Washington. She is pursuing a career in dentistry with hopes of one day serving demographics that experience inaccessibility to dental care. She is also interested in conservation of the environment, particularly of marine and coastal ecosystems. Whether it's working with bird specimens or analyzing marine debris, Jessica loves being at COASST and contributing to its research endeavors.
Vanessa Ndjeukam - Vanessa is originally from Cameroom, Africa. After she graduated high school, she spent a year learning Italian in hopes to move there, but at the last minute decided to move to the United States. She attended Tacoma Community College before transferring to the University of Washington where she is studying biology.
Monisha Ray - Monisha is a senior majoring in biology and minoring in marine biology! She wants to do wildfire rehab or ecology research when she graduates.
Teresa Schaut - Teresa has lived in and loved the Pacific Northwest her entire life. She is studying marine science and cellular and developmental biology at the University of Washington.
Shannon Serier - Shannon is a senior majoring in Environmental Science. She became involved with COASST through a service learning experience in one of her classes. She really enjoyed the program and wanted to become more involved. Shannon's main interests in biological science are conservation, waste reduction, and community out reach. From COASST, she hopes to learn more about marine conservation and how data collection is involved in the conservation process. 
Chelsea Starr - Chelsea is a junior majoring in Biology with a minor in environmental science and resource management. She has a strong interest in wildlife conservation, rehabilitation, and education outreach. After graduation, Chelsea plans to return to her home state of California and find opportunities to work with wildlife while possibly attending graduate school.
Bethany Taylor - Bethany is originally from Reno, Nevada and is now in her sophomore year at University of Washington. She is majoring in Environmental studies with a focus on resource management and environmental education. She enjoys anything that allows her to be outdoors, especially hiking.
Stephanie Valdez - Stephanie is a senior at the university of Washington, pursuing a degree in Biology. She enjoys going scuba driving and playing all kinds of sports. After she graduate, she wants to go to graduate school and get a PhD in Conservational or Ecology Biology. She has a big dream to one day go to Africa and work with elephants.
Kara Van Slyck - Kara is a junior at UW majoring in environmental studies and minoring in marine biology. She volunteers at the Seattle Aquarium feeding the Giant Pacific Octopus, but her favorite responsibility there is interpreting trainings with the Harbor Seals.
Summer Wang - Summer spent her childhood following her mom around a lab in a hospital in China. This sparked an early interest in science. Summer came to the United States when she was 19 for school and began working as a chef's assistant in a catering company. Summer joined COASST her sophomore year as well as a research lab in the genome science department at University of Washington. Summer is now a junior and is continuing her work in that lab as well as here at COASST.
Karen Wu - Karen is a senior at University of Washington majoring in biology with minors in spanish and marine biology. Prior to interning with COASST, she was a Zoo Corps intern at the Woodland Park Zoo. From her COASST experience, she hopes to gain a better sense of how to coordinate volunteers and outreach events.