Principal Investigator

Valerie Daggett
Our group is currently focused on protein unfolding and disease where we combine both computational and experimental approaches. Prior to 2007 we were primarily a computational lab focusing on developing methods and software for the realistic simulation of proteins. We performed the first simulations of protein unfolding, made predictions and validated those predictions in a long-standing collaboration with Alan Fersht. Along the way we branched out to simulate representatives of all known protein folds, an effort we call Dynameomics. We also have been consistently pursuing simulations of protein unfolding related to amyloidogenesis. We found that amyloidogenic peptides and proteins under amyloidogenic conditions changed structure and formed a novel, nonstandard secondary structure, which we dubbed alpha-sheet. We proposed that alpha-sheet structure is linked to toxicity during amyloidogenesis and in particular is populated by soluble toxic oligomers. We now focus on alpha-sheet structure and its effects on a variety of amyloidogenic systems. More...
Graduate Students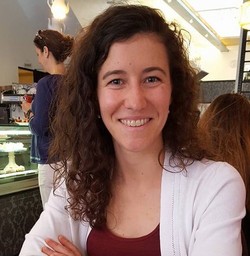 Alissa Bleem
Alissa is an NSF Graduate Research fellow co-advised by Valerie Daggett and James Bryers. Alissa received her B.S. in Chemical Engineering at Montana State University, where she studied metabolic changes in syntrophic biofilms at the Center for Biofilm Engineering. Since moving to the UW, her interests have grown to include protein engineering and peptide design as a means to target bacterial virulence, with a particular emphasis on functional bacterial amyloids. She is working to engineer novel antimicrobial agents that target the formation of amyloids in the extracellular matrix of biofilms, with the ultimate goal of incorporating these compounds into next-generation biomaterials.

Matthew Childers
Matthew received his B.Sc. in Biomedical Engineering from the School of Engineering and Applied Science at the University of Virginia in 2013, where he focused on developing computational models of physical and biological systems. Afterwards, he began pursuing a Ph.D. in Bioengineering at the University of Washington under the mentorship of Dr. Valerie Daggett. At UW, his interests focus on the dynamical modeling of protein and peptide systems at the atomic level, including modeling the behavior of amyloid systems, amino acid intrinsic conformational propensities, and the development of novel strategies to validate computational results against experimental observations. He is currently leveraging molecular dynamics simulations of protein and peptide systems to develop diagnostic and therapeutic peptides for transthyretin-associated cardiac amyloidosis.Learn more about Matt here.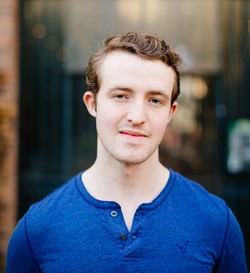 Dylan Shea
Dylan works on Alzheimer's Disease (AD), studying the amyloid beta (Ab) peptide. He is interested in understanding the aggregation dynamics of Ab so as to design better inhibitors to intervene in the early stages of AD. To do this, Dylan is using primarily experimental methods to purify the heterogeneous distribution of oligomers of Ab at various points in the aggregation process, and studying these species' structural diversity through spectroscopic and biophysical characterization. Dylan is currently working on identifying ways to probe for a-sheet content through both direct and indirect methods in vitro, with the hopes of extending this toward in vivo systems in the future.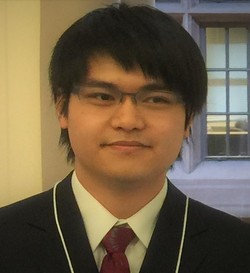 Steven Hsu
I am working on the islet amyloid polypeptide (IAPP, amylin) project. IAPP is a 37-residue peptide hormone secreted from pancreatic β-cells to the bloodstream; it is responsible for glycemic regulation. Unlike that of the other organisms, the human IAPP is amyloidogenic, and it forms amyloid fibrils and deposits. Even though the formation of IAPP deposits is observed in 90% of the type II diabetes patients, many studies have shown that the inhibition of amyloid deposits does not prevent β-cell death. This project focuses on inhibiting and neutralizing the cytotoxic human IAPP oligomers or early aggregates with non-toxic a-sheet inhibitors.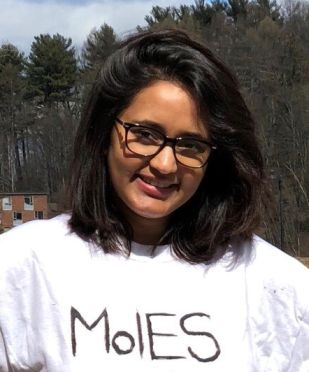 Sanaa Mansoor
I received my undergraduate degree in 2018 from Mount Holyoke College where I double majored in Computer Science and Chemistry.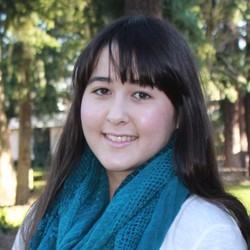 Lauren Martini
Lauren is a student in the M.S./B.S. in Bioengineering program. She works on computational protein analysis, using MD simulations to explore the misfolding pathways of proteins. Specifically, she is studying the misfolding of antibody light-chains in the amyloid disease Antibody Light-chain (AL) Amyloidosis, and examining the involvement of the β-sheet to α-sheet transition in the transition from native to amyloidogenic light-chain monomers. She has also been redesigning and updating the Daggett Group website.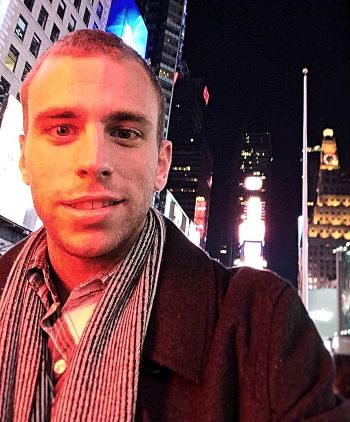 Patrick Slogic
I am a Master's student in the Bioengineering department at UW. I received my undergraduate degree in Environmental Engineering from Cornell University and worked in software development/project management before pursuing my graduate degree. I hope to model amyloid aggregation dynamics in the hopes of better understanding and treating diseases like Alzheimer's.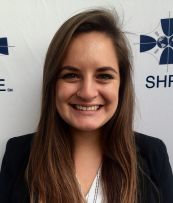 Tatum Prosswimmer
Tatum received her B.S. in Biomolecular Engineering from Santa Clara University in 2018. She is currently pursuing a Ph.D. in Molecular Engineering at the University of Washington.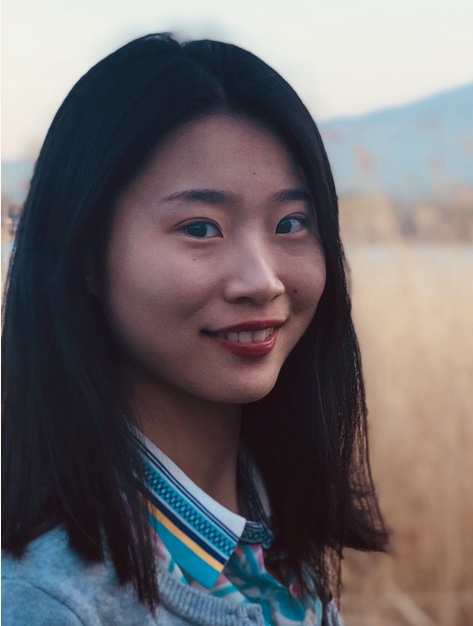 Yao Yan
Yao Yan, I am a first-year MolES Ph.D. student and I am currently doing a rotation in Daggett's lab. I received my undergraduate degree in polymer science - biomedical track in Sichuan University, China.
Undergraduate Students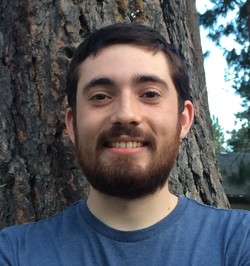 Cullen Demakis
Cullen's research focuses on mining the Dynameomics database for important protein folding and unfolding interactions and trends. His current project involves the SH3-like barrel protein domain (Dynameomics rank 6). Through identification of early unfolding events and observation of unfolding simulations, he hopes to find the conserved folding pathways in this protein domain with highly variable sequence and structure.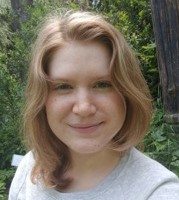 Eileen Drolet
I'm an undergraduate in the biochemistry department and I'm studying prion protein misfolding using molecular dynamics simulations!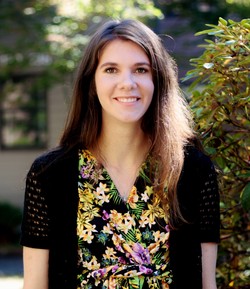 Jenny Ferina
Jenny works on developing protein and peptide visualization and design software. In addition to visualization and mutation of structures, she is currently adding algorithms to predict the secondary structure propensity to the software in order to further aid in protein and peptide design. She performs molecular dynamics simulations of peptides engineered according to amino-acid propensity scores as further validation of the secondary structure scoring algorithms.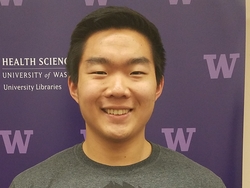 Jinzheng Li
I am currently working on peptide synthesis, cleavage, purification, as well as learning how to carry out other types of assays.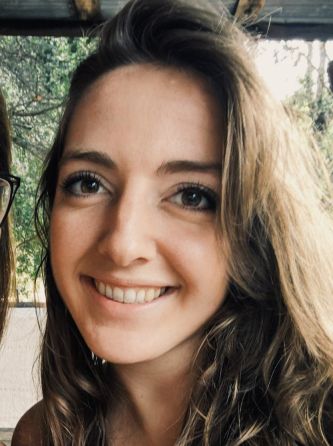 Andee Ott
Andee is an undergraduate student in the Department of Bioengineering. Her research revolves around Borrelia burgdorferi, the causative agent of Lyme Disease. While B. burgdorferi has been shown to form biofilms, little has been done to identify the components involved in the extracellular matrix. Andee is investigating the possibility that functional amyloid may be employed in these constructs.
Visiting Scholars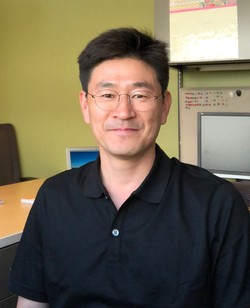 Wanjoo Chun
I am a visiting scholar in the Daggett lab, and from the Medical School of Kangwon National University in South Korea. I obtained my PhD in pharmacology from the University of Alabama at Birmingham and worked at Fred Hutchinson Cancer Research Center as a postdoctoral fellow. I have been working on Huntington's disease (HD), studying the possible mechanism by which mutant huntingtin forms aggregates and the role of aggregates in the pathogenesis of the disease, using molecular and cellular biology techniques. I am quite excited to learn the mechanism and modulation of amyloidogenesis from the perspective of bioengineering in Dr. Daggett's lab.