Daggett Research Group
University of Washington
-
College of Engineering
-
School of Medicine
-
Department of Bioengineering
Quick Links
Valerie Daggett
Group Meetings
Courses
Joining our Lab
Lab Photos
Collaborators
Contact Information

Paper of the Month
Multimolecule test-tube simulations of protein unfolding and aggregation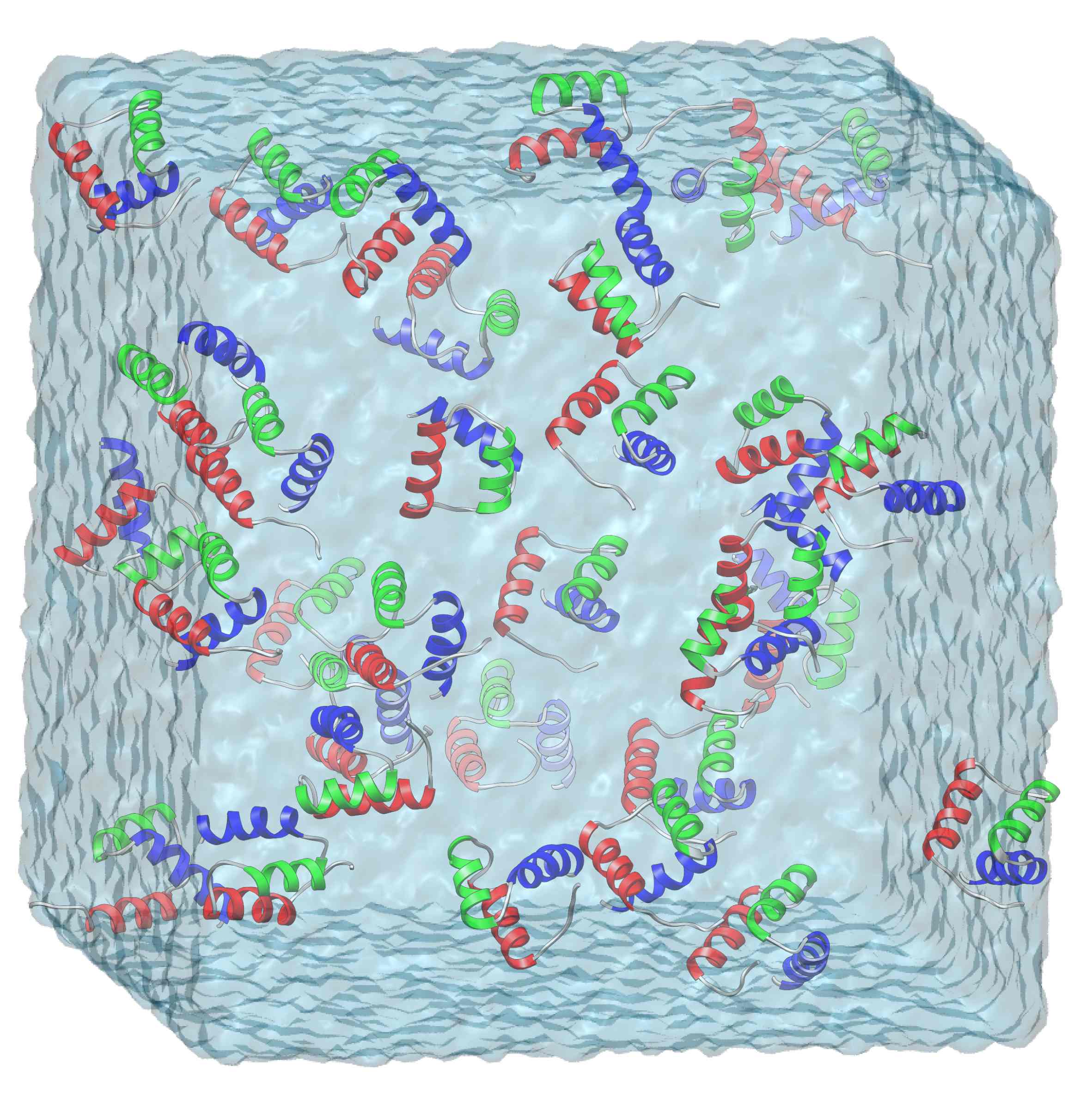 McCully M.E., Beck D.A.C., Daggett V.
PNAS 109:17851, 2012
Molecular dynamics simulations of protein folding or unfolding, unlike most in vitro experimental methods, are performed on a single molecule. The effects of neighboring molecules on the unfolding/folding pathway are largely ignored experimentally and simply not modeled computationally. More...

Goals: Realistic simulation of protein dynamics, unfolding/folding, and conformational transitions linked to disease.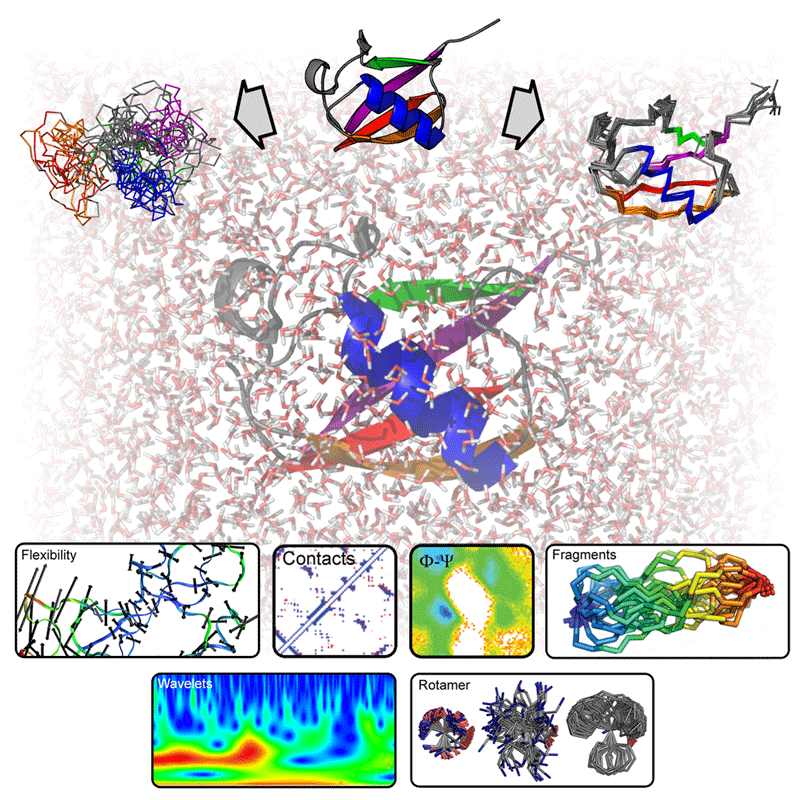 Latest News
We have just released DIVE, our Data Intensive Visual Analytics software framework for accessing, streaming, interrogating, comparing, and visualizing big data. See our new papers in Bioinformatics and IEEE Computer Graphics and Applications (see Publications page). Get more information about downloading DIVE here.
Congratulations to Dr. Steve Rysavy who successfully defended his doctoral thesis entitled "Data-driven Methods and Models for Predicting Protein Structure using Dynamic Fragments and Rotamers" on 2/7/14. Steve did a fantastic job! He has also had two papers published recently, and he has several more submitted or nearly ready for submission, in addition to patent applications. Congratulations Steve!
If you are an undergraduate student interested in doing research with us next summer, then you should apply for the 2014 NNIN REU Program. The deadline iscoming up. Please see http://www.nnin.org/research-experience-undergraduates for more information.
Congratulations to William Walker who was chosen as a UW nominee for a 2014 Goldwater Scholarship!
Congratulations to Dr. Gene Hopping who recently received his Permanent Residency, and he was just promoted to Research Scientist. Congratulations Gene!