Coming Events at the UW Friday Harbor Labs
Mark Your Calendars!
Saturday, May 10: UW Friday Harbor Labs Annual Open House
This event offers a fabulous opportunity to meet scientists and students at the Labs and check out the world-renowned research and teaching facilities.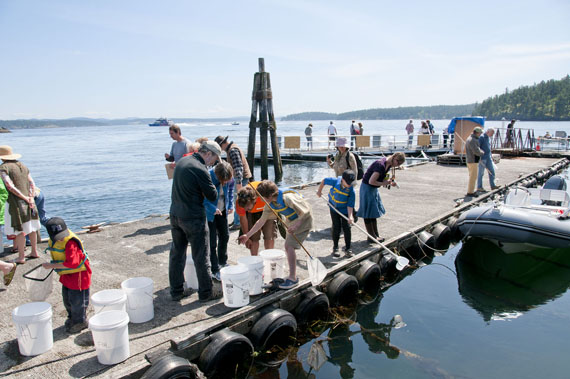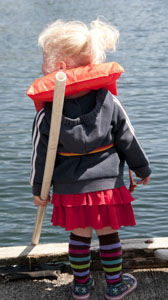 From 11 a.m. to 4 p.m., the Labs will be open for self-guided tours. Scientists and students will showcase their marine science research, answer questions and provide demonstrations. There will be posters, marine plants and animals, microscopes, plankton sampling and observations, and activities for visitors of all ages.
Venture out to the end of the dock! Visitors can step aboard and tour our 58' research vessel, the R/V Centennial, and check out its remotely operated vehicle (ROV), oceanographic tools, and high-tech sonar systems. FHL divers will be demonstrating SCUBA. In keeping with FHL tradition, there will be fresh popped popcorn for one and all. Light refreshments will also be available at the historic Dining Hall.
Scientific lectures will be scheduled throughout the afternoon.
Sturdy shoes are recommended because the tour route includes rough dock planks, gravel paths and trails.
620 University Road, Friday Harbor. Parking is limited so carpools are encouraged.
June 14: Jazz at the Labs
Supporting the UW Friday Harbor Labs K-12 Science Outreach Program (FHLSOP)
On Saturday night, June 14, 2014, Friday Harbor Laboratories will hold its 14th annual Jazz at the Labs. Join us for a fabulous dinner in the FHL historic Dining Hall and prepare yourself for an evening of amazing music provided by the San Juan Jazz Quintet and Seattle's Jazz Coalescence. All proceeds from Jazz at the Labs will benefit the Friday Harbor Laboratories K-12 Science Outreach Program in the San Juan Island Elementary, Middle, and High Schools and the Spring Street International School.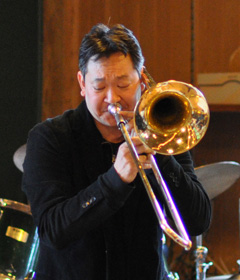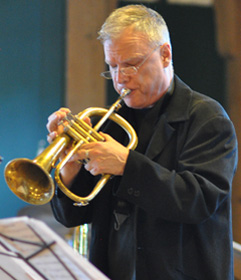 This year's program will begin with dinner from 6:00 – 7:00 P.M. (Doors open at 5:30.) Throughout dinner, the San Juan Jazz Quintet (SJJQ) will perform. Check out former FHL Director Dennis Willows on drums. SJJQ has entertained audiences in the PNW since 1990, playing standards, swing, bebop, originals and latin jazz.
Starting at 7:00 p.m., Chris Amemiya and Jazz Coalescence, the outstanding jazz band from Seattle, will perform featuring jazz standards with their own special edge. If you have heard them before, you know you are in for an exceptional Jazz experience!
Jazz talk show hosts Dick Stein and Jim Wilkey will also join the festivities.
Jazz at the Labs raises funds to support an important need on San Juan Island — the FHLSOP! The Friday Harbor Laboratories K-12 Science Outreach Program partners students with scientists and offers hands-on encounters with science. FHLSOP involves more than 900 students and will log more than 5,000 science/student contact hours this year. So be sure to save the date for an unforgettable evening on Saturday, June 14th!
Reservations for the event are strongly recommended. We sell out! For reservations and more information, please call Friday Harbor Laboratories at 378-2165 ext. 0.
August 12: Dr. Lisa Levin, Friday Harbor Labs Illg Distinguished Lecturer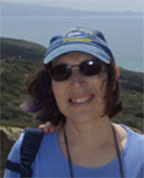 We are delighted to announce that the Friday Harbor Labs' 2014 Illg Distinguished Lecturer will be Dr. Lisa Levin, from Scripps Institution of Oceanography in La Jolla, California. Dr. Levin is a Distinguished Professor and Director of the Center for Marine Biodiversity and Conservation.
Dr. Levin is a marine ecologist who studies benthic ecosystems in the deep sea and shallow water. Dr. Levin has worked with a broad range of taxa, from microbes and microalgae to invertebrates and fishes.
To read more about Dr. Levin's background and her current research, please visit:

Dr. Lisa Levin
Credit: Scripps Institution
of Oceanography
http://cmbc.ucsd.edu/People/Faculty_and_Researchers/levin/
http://levin.ucsd.edu/
This endowed lecture series is presented in honor of Professor Paul L. Illg, who made many important contributions as a scientist, teacher, mentor, and friend. Paul excelled as a faculty member of the UW Zoology Department from 1952 - 1982. An expert in the biology of crustaceans, he participated in many summer sessions at Friday Harbor Laboratories. He invited world-renowned scholars to FHL to join him in teaching invertebrate biology and thus greatly enhanced the quality of the graduate program and research at the Laboratories. The lectureship endowment was established through memorial gifts from Paul's family, many friends and colleagues.
For more details about Dr. Levin's Lecture and other FHL Coming Events, please continue to check out the FHL website in the months to come.