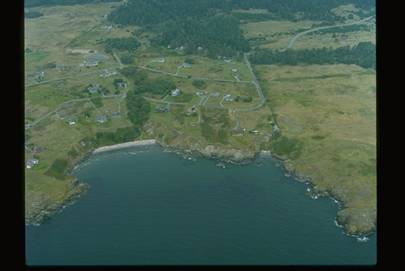 Aerial photo of Eagle Cove
(© Washington Dept. of Ecology)
Eagle Cove, located on the southwest coast of San Juan Island, encompasses several distinct intertidal habitats, including a sandy beach, a large rocky promontory, and small patches of loose cobble.

Each habitat has a unique assemblage of marine invertebrates, which contributes to the overall high diversity of the site.