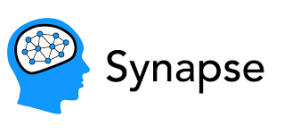 Synapse at the University of Washington is a student-led traumatic brain injury support group.
They host peer support groups for individuals with traumatic brain injuries as well as their caregivers, social events for this population, and facilitate social skills workshops.
Their student members are an integral part of the organization, mostly participating through the Buddy Program which pairs them to an individual with a traumatic brain injury.
Buddy pairings are meant to foster a close friendship that helps reduce the barriers of social isolation often faced long-term post-injury.
Students members are also able to attend their other events, support group sessions, and various trainings, and gain invaluable experiences working with this vulnerable population outside of a clinical setting.
If you are interested and would like to learn more and apply to the Buddy Program, please email brainuw@uw.edu or contact Grace Wang, the director of the Buddy Program directly at gracenw@uw.edu.