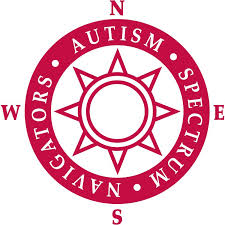 As a student success program of the R.I.S.E. Learning Institute and the Center for Career Connections, the Autism Spectrum Navigators program creates a safe space for students to explore their neurodiversity and other identities, while providing access and educational support. They also support the campus and community in understanding and supporting students, faculty, and staff with neurological differences.
Are you:
1) An enrolled university undergraduate Junior, Senior, or recent graduate interested in:
☐ Special Education
☐ Social Work
☐ Psychology
☐ Nursing
☐ Speech Language Pathology
☐ Occupational Therapy
☐ Disability Services
☐ Or a related field?

2) Looking for experience in the field of Autism?
3) Needing some extra cash? ($15 per hour)
Do you have:
☐ 10 or 15 hours a week to work? (flexible hours!)
☐ Reliable transportation? (We are bus-accessible)
☐ A willingness to learn?
Can you start work by: September 9th, 2019 in Bellevue, WA?
If you can answer "YES" to these questions, they have an exciting opportunity for you at Bellevue College, working one-on-one with students! You will receive paid ongoing training, hourly pay, and documentation of your work experience. There is potential for free internship credit as well! This is a valuable opportunity for the right person.

Email your resume and cover letter today to asn@bellevuecollege.edu to apply.