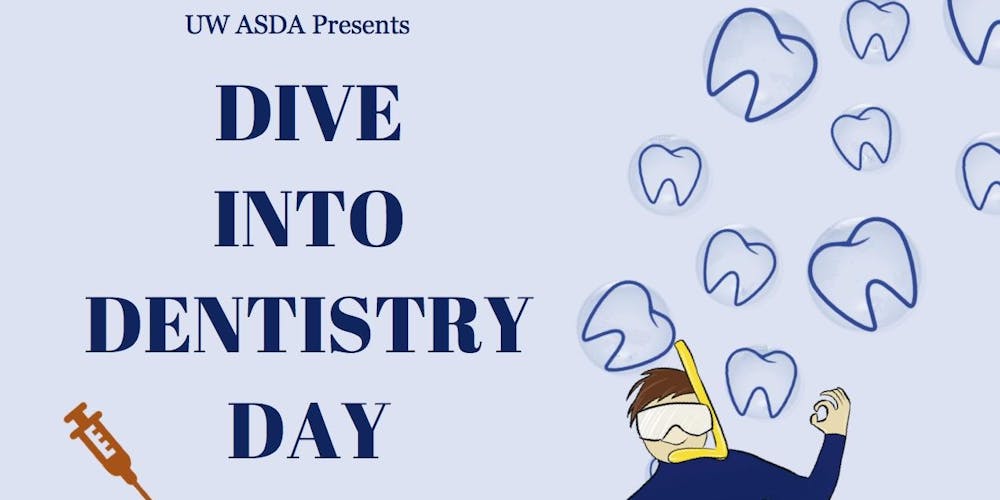 University of Washington School of Dentistry's ASDA chapter is hosting Dive into Dentistry Day on Saturday, July 27th.
This workshop gives you the chance to get hands on experience and gain an insider's perspective on life in dental school. With current UW dental students and faculty running the show, you'll get a chance to learn all about life at UWSOD. There will be a chance to meet their Assistant Director of Admissions, Dr. Sue Coldwell, and hear about how admissions work at UWSOD.
Learn how to drill and fill a cavity preparation, sculpt a tooth out of wax, suture, take an impression, and ace your dental school interviews. This is a great opportunity to learn about dental school, meet some fellow pre-dents, and get your questions answered.
Breakfast and lunch are provided. Please wear business casual or scrubs.
WHEN: Saturday, July 27th, from 8:00 AM to 4:00 PM (PDT)
WHERE: D1 Clinic, Health Sciences Building, University of Washington
Ticket Sales (end July 20th): https://www.eventbrite.com/e/dive-into-dentistry-day-summer-2019-tickets-62025363532