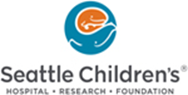 Who: Seattle Children's Hospital is partnering with Catholic Community Services (CCS) to provide transportation for our patients and families.
What: Volunteer drivers are needed to take clients to and from their clinic appointments at Seattle Children's Hospital.
Why: These clients have no other way to get their appointments; they either do not qualify for other programs, are not able to take the bus or live off the bus route.
Requirements:
Must be a minimum of 21 years of age
Valid Washington State driver's license
Must own a car (preferably 4 doors)
Provide proof of insurance
Minimum 6 month time commitment
Authorize a Washington State Patrol Background Check
Clean driving record
How:
Drivers use their own cars and receive $.44 mileage reimbursement
Rides are dispatched by CCS staff and clear directions are given
Drive weekly or daily; whatever fits your schedule.
Applicants will be screened and on-boarded through Catholic Community Services Volunteer Program
Interested? Please email Julie.povick@seattlechildrens.org or call 206-987-354