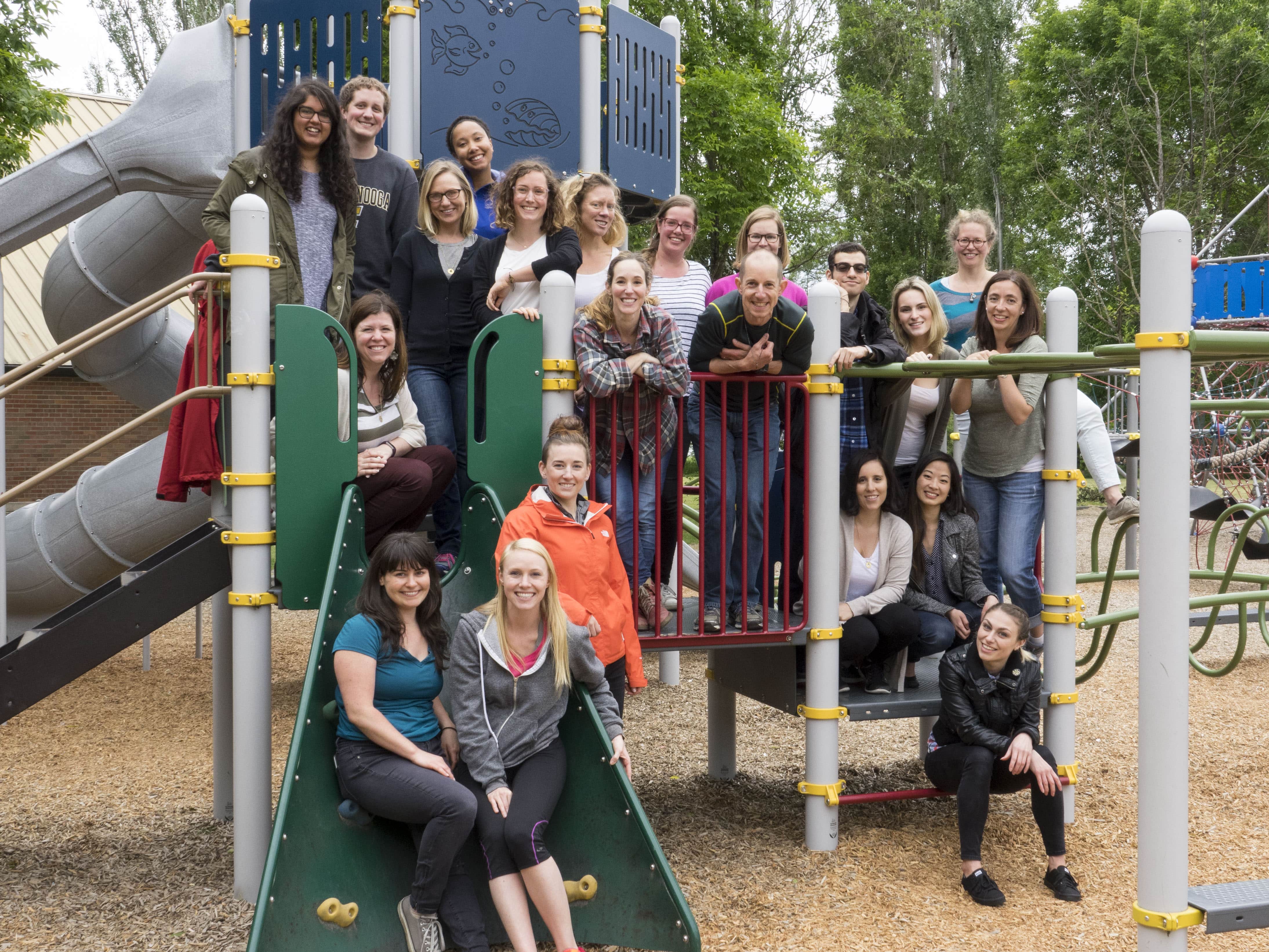 The Bernier Lab (also known as the 'Rablab') is directed by Dr. Raphael Bernier at the Center on Human Development and Disability at the University of Washington. We receive funding from NIH, the Simons Foundation and Autism Speaks to investigate Autism Spectrum Disorder (ASD) and related neurodevelopmental disorders.
The Bernier Lab has been actively involved in autism research for many years focusing on etiology, neuroscience and behavior. Dr. Bernier is the executive director for the Seattle Children's Autism Center (SCAC), and our team includes staff from the University of Washington and Seattle Children's Hospital.
Our team is currently conducting a wide range of research studies for both children and adults with ASD at both our UW and SCAC sites. Please see our Research Studies page to find out more about our current and past research studies!
Lab Objective: Our objective is to conduct state of the art science in the service of families affected by autism and neurodevelopmental disorders. We aim for our scientific findings to improve the quality of lives for individuals and families with autism worldwide.
Methodology: Here in the lab and in collaboration with other scientific leaders in the field we employ a range of methods in our scientific approach including
Comprehensive diagnostic evaluation
Comprehensive behavioral assessment
Comprehensive neuropsychological examination
Medical history and examination
Dysmorphology
Neuroimaging (EEG, ERP, fMRI, MRS)
Genetic sequencing, including microarray, targeted, whole exome, and whole genome sequencing
Our lab is located in the Center on Human Development and Disability at the University of Washington. Directions to the lab are located here.