We are welcome the upcoming '21-'22 (much larger) cohort of STEP-UP fellows:
Brit Baskin (Neuroscience)
Jordan Claytor (Biology)
Courtnee Clough (Molecular and Cellular Biology)
Michael Goldberg (Genome Sciences)
Cassidy Hagan (Immunology)
Sam Hart (Molecular and Cellular Biology)
Michelle Hickner (Mechanical Engineering)
Olivia Kosterlitz (Biology)
Ava Obenhaus (Mechanical Engineering)
Nicole Marsh (Pharmacology)
Jeet Patel (Molecular and Cellular Biology)
Loma Pendergraft (Environmental and Forestry Resources)
Connie Okasaki (

Quantitative Ecology and Resource Management

)
Heidi Spears (Chemistry)
This is going to be a fantastic group to work with. There are still a few spots available in the 2022-2023 cohort.
Our mission at STEP-UP is to engage advanced graduate students in STEM fields at the University of Washington in learning and implementing inclusive teaching methods that support all students, especially those from minoritized backgrounds.
The Science Teaching Experience Program for Upcoming PhDs (STEP-UP) is a year-long program for UW graduate students that provides training and teaching experience in higher education using student-centered multi-disciplinary practices in pedagogies. Our trainees work efficiently within their ongoing research programs to learn, develop, and practice evidenced-based and compassionate teaching skills for use in a wide range of careers. If you are (or plan to be) a graduate student at UW and want to maximize your teaching skills, then please read on or watch our short introduction video here.
How does STEP-UP work?
Each STEP-UP cohort (6-12 trainees) will go through three phases:
Autumn Quarter: Trainees will complete a 2-credit course (MCB 508 Teaching College Science) in which they will work with an experienced teacher-educator to learn teaching strategies, practice teaching skills, and develop their own course materials.
Winter Quarter: Trainees continue to develop course materials in preparation for their course in Spring quarter. Practice and discussions in Autumn, as well as informal mentor meeting(s) in Winter, will help to make this class-writing time efficient.
Spring Quarter: Trainees will teach or co-teach their BIOL 410 course to senior biology undergraduates. Each member of the cohort will be an official Instructor of Record and will conduct at least 6 class sessions (to be arranged in Autumn quarter). While teaching can take a wide range of forms, class sessions are typically 50-80 minutes each and taught using active learning techniques with a focus on science topics most related to your own graduate research work. Trainees will enroll for 2 credits of MCB 509 Teaching Practicum during their teaching quarter.
Upon completing STEP-UP, trainees will be equipped for larger teaching opportunities and have a number of tangible items that can be demonstrated to future employers; these include syllabi, collegial reviews of teaching, student evaluations, and course materials built out for teaching demonstrations.
How does the money work?  Support for development and design research to improve STEP-UP comes from the National Science Foundation. Support for the program itself comes from member departments. To enroll in the program, each trainee will need:
The agreement of their primary research PI and an understanding that some of your time will be spent developing teaching skills. Graduate trainees in STEP-UP have typically completed their general exam and/or are in the final year-or-two of their graduate program.
To be based in a unit that has already developed a link to MCB to co-fund the STEP-UP program. Many STEM-related departments have already done so. To find out about yours, please write to Dr. Ben Wiggins. We will also check in about this during the application process.
A small number of departments may require potential trainees to meet a few more requirements. If those aren't clear, Ben can be a point of contact to help.
Can the program be flexible? Yes. If you have a different teaching opportunity that would be a better fit for the practice, development, and mentorship of the STEP-UP program, please be in touch. This program is intended to work within your graduate program and position you for career skill development as best we can. The MCB 508 course is required, but we have already supported a range of teaching applications and schedules for past cohorts.
Who is the mentor for STEP-UP?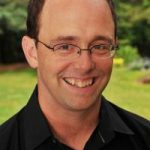 Dr. Ben Wiggins is the lead mentor for STEP-UP cohorts. He teaches MCB 508, mentors MCB 509, and will be the primary point of contact before and through the program. His academic training is in both science (MS in Molecular Biology) and education (PhD in the Learning Sciences). Currently, his primary position is helping to manage the teaching side of the largest major at UW (Biology) and working to support a large number of instructors besides teaching his own courses.
Ben has a long history of development work with teaching and coaches to maximize their effectiveness. He gets abnormally excited about the linguistic and stylistic minutia of high-impact microskills in teaching. You can read more about him on his UW Biology faculty profile, and his CV is here.
What is the history of STEP-UP?
Originally, STEP-UP was championed by graduate students in the Molecular and Cellular Biology (MCB) program who were searching for a way to develop their teaching talents at the same time as their research abilities. Drs. Sam Cutler, Michelle Hays, and Sophie Archambeault deserve much of the credit for getting this program off of the ground.
The first cohort of six graduate students went through the STEP-UP program in the 2017-2018 academic year. All six have finished PhDs and moved on to bigger and better things involving a mix of research, teaching, and other scientific work. Two of these original six sought and found full-time Lecturer positions. If you would like to contact former or current cohort members you don't already know, please reach out to Ben to be connected.
The second cohort completing their program in Spring of 2020, and successfully taught extremely inclusive courses even as they switched to online teaching with little warning. Multiple members of the cohort are working in full teaching positions, and all have indicated willingness to discuss the program with interested graduate students. After a pandemic-necessitated hiatus, future cohorts will begin in Autumn quarters of 2021 and 2022.
The BIOL 410 courses that have been taught STEP-UP trainees include:
Life Cycle of a Neuron: Neurodevelopment, Neural Function in mature circuit, and Neuronal Disfunction at the end of life
Competition and Evolution: Pleiotropy and Within-Genome Competition
When Cellular Systems Break: Signaling, Migration and Division
Current Research Methods: CRISPR, proteomics, and Next-gen Sequencing
STEP-UP is now supported by the UW Interdisciplinary Graduate program, the Molecular and Cellular Biology program, and the Department of Biology. Funding is thanks to the National Science Foundation through the Innovations in Graduate Education program (1855841).
How do I apply?
While the cohort for the 2021-2022 year is now full, we still have a few spots available for 2022-2023. If you are interested, please write an initial email to Dr. Ben Wiggins with the following information:
Name and contact information
Your current graduate program, with your start date and intended graduation date
The name of your PI (but no contact information needed for them at this time)
 A brief (1-2 paragraph) description of why you are interested in STEP-UP
Ben will be in touch to find a convenient time to meet in person with you. This is not an interview or tryout of any kind, but rather a chance to give you as much information as possible and make sure that the program is a good fit for your goals. In the case of demand exceeding the maximum cohort size, we may meet again to ensure as many people as possible can join the program within their graduate timelines.
Registration for Autumn 2021 MCB 508 and commitment to joining the '22-'23 cohort will start in March of 2022. Please direct all questions to Dr. Ben Wiggins.