TLC-ART Program
News
---
October 31, 2018

Prof. Borchard, President of SAPhS invited Dr. Ho to deliver a lecture at the Univ of Geneva.  The presentation was entitled, "Targeted drug-combination nanoparticles for long-acting application in HIV and Cancer." Oct, 2018
---
October 29, 2018
At the 2018 GPEN 1  conference in Singapore, Dr. Rodney Ho and Jesse Yu, a graduate student presented TLC-ART research progress. Jesse's presented his work on, "Novel drug combination matrix in solid  states enabled by stable interactions of hydrophilic and hydrophobic HIV drug combination plus lipid excipients." Dr. Ho's held a workshop entitled, "Development and…
---
Dr. Ho received the Luminary Innovator Award from CIE 1. He was recognized in Sept 2018 in Bellevue, WA for his innovations in science and product development.  Sept. 2018 1 CIE is the Chinese Institute of Engineers.  CIE Seattle promotes academic and professional excellence in the Asian Pacific American community through programs advancing innovation,…
---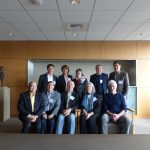 Thank-You Board Advisors–Flexner, Becker, Chen, Robert, Nicoll-Griffith and PO's- D Livnat, H Zhang, M Protopopova for their input in the 2018 annual Scientific Advisory Board meeting. We also have benefited from input of Drs. Z Gu and D Zhang on an IND-enabling plan.  Their support and guidance are much appreciated as the program is planning…
---
TLC-ART Director Dr. Rodney Ho shared at the Global WACh 1 2018–Bioengineering forum to develop drugs for Children and Women. Dr. Ho spoke on systems approach to targeted, long-acting and drug combinations as an engineering solutions for HIV intended for women and children. Oct. 2018 1 WACh stands for the Global Center for the Integrated Health…
---

TLC-ART PI's  Drs. Collier and Ho discussed innovation in first-in-human study at the 2018 Conference on Retroviruses & Opportunistic Infections (CROI).
---
Dr. Jane Simone presented HIV-patient preferences on long-acting-injectable treatment.  Her presentation at UCLA was titled, "Getting to 2020: Top Challenges in Biobehavioral HIV Prevention".
---
July 3, 2018
AAPS RMDC invited Dr  Ho to lecture on Targeted Therapy at the 2018 American Association of Pharmaceutical Scientists –  Rocky Mountain Discussion Group Annual Meeting (AAPS-RMDG).  The RMDG provides a forum for interacting with scientists from industry and academia to promote basic and pharmaceutical sciences in the Rocky Mountain and Pacific Northwest regions.  Dr. Ho spoke…
---
July 2, 2018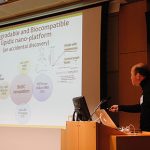 This past March, Drs. Rodney Ho and Ann Collier attended the Long-Acting/Extended Release (LA/ER) Antiretroviral Research Resource Program (LEAP) in Boston, MA.   Dr. Ho spoke on, "Phase 0 development of combination LA ART delivered subcutaneously".   Select TLC-ART scientists also attended, displaying their research at poster sessions.
---
July 28, 2017
The objective of the behavioral section of the TLC-ART program is to measure preferences among potential end users for long-acting regimens. These preferences will be used to guide the TLC-ART drug development process. Conducting focus groups with key populations in Sub-Saharan African was recommended by the external advisory committee as an important component of  the…
---
Next page