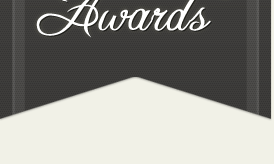 DigiMedia
DigiSites
DigiText
Awards by Region

Meet the 2011 TRIO Quest Award Winners!
From 600 entries, 12 DigiMedia, 15 DigiText, and 7 DigiSites entries are Award winners in the TRIO Quest 2011 competition!
These TRIO students and their programs truly deserve recognition. Please take a moment to view these phenomenal winning entries and to congratulate these talented and amazing TRIO students and their programs.

Congratulations to all students who completed a TRIO Quest project in 2011. This work demonstrates the skills, creativity and hard work of TRIO students and permits us a glimpse into bright futures.
Congratulations to the TRIO programs and staff who labored long and hard to make it possible for the students to do their best.
We ask viewers to remember that students created their work as an activity in their TRIO Program and that the information and views expressed are those of the students.
Farrow Award Prizes
Due to generous private donations, TRIO Quest was able to purchase 33 prize awards for the Best of Contest and Gold medal winners.

Each DigiMedia, DigiSites, and DigiText Best of Contest winner will receive an:
Apple iPod Touch (8 GB)


Each DigiMedia, DigiSites, and DigiText Gold winner will receive a:
Sony Cyber-Shot DSC-W560 digital camera with a 2 GB SD memory card


If you are interested in supporting TRIO Quest through the Farrow Award, please click on the Donate button or send a check to the address below.
Donate online through PayPal:

Mail check to:
iTRC TRIO Quest Fund
PO Box 7398
Missoula, MT  59807-7398
Thank you to those who continue to support TRIO Quest with donations to help reward TRIO students' work.
Medals and Certificates

All Finalists receive medals and certificates. All others receive certificates.
Notification and Verification of Winners

Program contacts and directors of winning entries will be notified via email. In order to receive an award, the program director must provide an address for mailing the prize(s) to the student(s) and must assure in writing that to the best of the director's knowledge, the student or students named in the award completed all the work on the entry.