UW UB Graduates
The department of Education requires that our students receive a Bachelors Degree within 6 years . We would like to thank those who helped us meet our program objectives, as this helps assure our program funding for future students. Congrats also to all of our Grads 00-03!
2000 Iris Camagong BA Bus Admin , Chris Chien Liao BA Bus Admin , Leslie Holigores BA Geography , Champagne Mac BS Applied&Comp Math , Linh Chan BA Bus Admin, Revelina Cabiao BS Software Sys , Zabih Admadi Cert. Nursing , Yakshi Plamer BS Zoology , Erihza Nabong BA Bus Admin, Kevin Clark BA Communications, Rodney Clark Honorary BA, Clarence Dancer BA AES, Raingsay Lim BA Sociology , Angelique Collins BA Art Admin , Dang Dahn BA Bus Admin.
2001 Frances Louie BS Aeronautical & Astronautical Engr , Christina Roberts BA English&BA Comparative History of Ideas , Vinjo Chow BA Soc Welfare , Loan Nguyen BA Bus Admin, Chen Lei BA Bus Admin, Van Chiem BS Dentistry
2002 Myra Fragada BS Mech Engr, Lam Dang BS Zoology , Michael Vong BA Econ , Chen Wen Lei BS Physics , Bryce Bui BS Fisheries , Shamama Siddique BA Hum , Southimala Keovernkhone BA American Ethnic Stud , Maricel Floresca BA Psychology & American Ethnic Stud , Siqi Lee BA Bus Admin CUM LAUDE , Emilyn Alejandro BS Biochemistry , My Le Shaw BA American Ehtnic Stud , BS Biochem, Xuong (Michael) Lieu BA Political Science, Venesa Giang BA AES
2003 Sang Khim BS Physics , Sung Lee BA Geography , Cheryl Bello BA Nursing , Cuong (Steven) Lieu BA Political Science , Zhe Ying Lui BA Bus Admin , Chanpreya Thou BA Psychology, Mony Sanh BA Social Welfare , Bruce Lam BS Electrical Engr ., Edgar Hernandez BA Soc Welfare, Masters of Social Work.
Random Grad Pics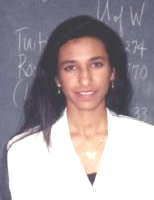 Shafiqa Indiana U 99'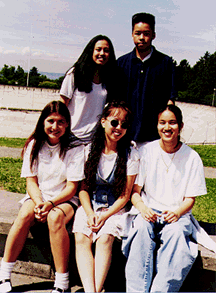 Christine, Chien UW 00', Christina, Maxine,
Erihiza Eastern 00'



Christina UW 01'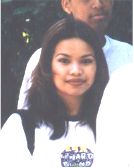 Southimala UW 02'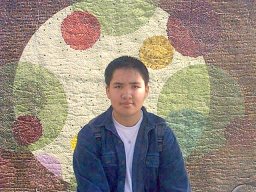 Edgar UW 03'