Viral Hijacking of Host Ubiquitin Ligases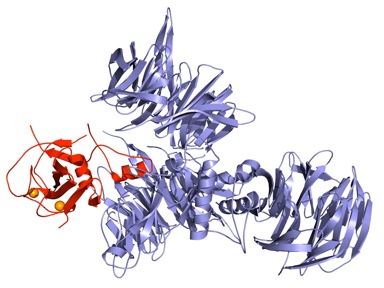 To overcome the defense mechanisms employed by the host, many pathogenic viruses, such as HIV, produce viral proteins that can exploit the cellular ubiquitin ligases to ubiquitinate and eliminate cellular anti-viral factors. What are the mechanisms by which these viral proteins reprogram the ubiquitin-proteasome system of the host? Can we develop drugs that can inhibit these viral proteins, thereby, restoring the immune systems that humans have evolved to fight against viral infection? Our current research is aimed at answering these questions.


Ubiquitin Ligases as Drug Targets


As an emerging family of enzymes playing a central role in eukaryotic biology, ubiquitin ligases represent a novel class of potential drug targets. Can we use small molecules to manipulate ubiquitin ligases for therapeutic purpose? For example, can we inhibit the ubiquitination and degradation of a tumor suppressor? By revealing the atomic details of how various ubiquitin ligases function, our studies are aimed at estalishing the structural framework and chemical basis for achieving these goals.