Julian Marshall is the John R. Kiely Professor of Civil & Environmental Engineering at University of Washington.
With Fred Rose, Marshall co-founded Acara at University of Minnesota, a program combining engineering with social entrepreneurship. Marshall also founded the Masters International program in Environmental Engineering at UMN. Marshall moved from Minnesota to Washington in February 2016.
At UW, Marshall recently started the Grand Challenges Impact Lab, currently operating in Bangalore, India (Check out our blog! uwgcil2018.wordpress.com. We're also on Instagram, Facebook, and Twitter.)
Marshall's research is at the intersection of air pollution and public health: understanding how much pollution people breathe, and how to reduce those exposures. His specific areas of focus are

(1)&nbsp Mechanistic and empirical modeling of air pollution, to understand how concentrations vary in space and time, and how concentrations and health impacts would change in response to changes in emissions.

(2)&nbsp Measuring and modeling air pollution exposures in developing countries (at present, mainly India), including how exposures change in response to interventions.

(3)&nbsp Environmental justice: understanding who is more exposed or less exposed to air pollution, how those exposures correlate with demographic attributes such as race and income, and how exposure disparities might shift if emissions from specific sources were to increase or decrease.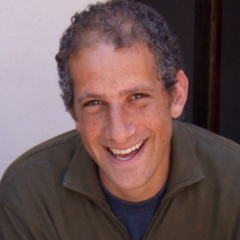 Julian Marshall
Kiely Professor of Civil & Environmental Engineering.


PhD (Berkeley, 2005)
MS (Berkeley, 2002)
BSE (Princeton, 1996)


For Marshall's bio, click here.


Office Address:


&nbsp Wilcox 268
&nbsp University of Washington
&nbsp Seattle WA 98195-2700


Mailing Address:


&nbsp Civil & Environmental
&nbsp Engineering
&nbsp University of Washington
&nbsp 201 More Hall, Box 352700
&nbsp Seattle, WA 98195-2700


Citations in Google Scholar. Citations in Researcher ID. Citations in Scopus.
Citations in ORCID.


P: 206.685.2591
F: 206.543.1543
E: jdmarsh@uw.edu