Julian Marshall is a Professor of Environmental Engineering and the Associate Chair for Justice, Equity, Diversity, and Inclusion in the Department of Civil & Environmental Engineering at University of Washington. He is the director of the UW Grand Challenges Impact Lab, and an adjunct professor in Global Health.
Marshall's research is at the intersection of air quality engineering and public health: understanding how much pollution people breathe, and how to reduce those exposures. His specific areas of focus are

(1)&nbsp Mechanistic and empirical modeling of air pollution, to understand how concentrations vary in space and time, and how concentrations and health impacts would change in response to changes in emissions.

(2)&nbsp Measuring and modeling air pollution exposures in low-income countries (at present, mainly India), including how exposures change in response to interventions.

(3)&nbsp Environmental justice: understanding who is more exposed or less exposed to air pollution, how those exposures correlate with demographic attributes such as race and income, and how exposure disparities might shift if emissions from specific sources were to increase or decrease.
Before coming to UW in 2016, Marshall was at University of Minnesota, where he founded the Masters International program in Environmental Engineering and, with Fred Rose, the Acara program in social entrepreneurship. At UW, Marshall founded the Grand Challenges Impact Lab (GCIL). Marshall is the 5-year $10m EPA-funded dual-PI for the Center for Air, Climate, and Energy Solutions (CACES). His research has been covered by The Economist, New York Times, National Geographic, Popular Mechanics, Washington Post, Fast Company, PNAS, Science, CNN, Popular Science, Scientific American, and others.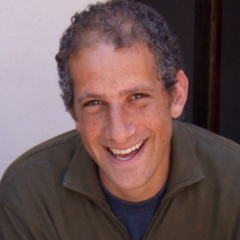 Julian Marshall
Professor and Associate Chair for Justice, Equity, Diversity, and Inclusion
Department of Civil & Environmental Engineering


Director, UW Grand Challenges Impact Lab


Adjunct Professor, Global Health


PhD (Berkeley, 2005)
MS (Berkeley, 2002)
BSE (Princeton, 1996)


For Marshall's CV, click here.


Office Address:


&nbsp Wilcox 268
&nbsp University of Washington
&nbsp Seattle WA 98195-2700


Mailing Address:


&nbsp Department of Civil & Environmental
&nbsp Engineering
&nbsp University of Washington
&nbsp 201 More Hall, Box 352700
&nbsp Seattle, WA 98195-2700


Citations in

&nbspGoogle Scholar
&nbspResearcher ID
&nbspScopus
&nbspORCID.
P: 206.685.2591
F: 206.543.1543
E: jdmarsh@uw.edu