SmartQuit is a smartphone-based intervention for helping people to quit smoking based on Acceptance and Commitment Therapy. The app delivers mindfulness exercises and a coaching program to help smokers develop skills to let urges to smoke pass. In a pilot randomized controlled trial, people who used SmartQuit were more likely to be successful in quitting smoking than when using a comparable, non-ACT-based app. The SmartQuit project is led Fred Hutch Cancer Research Institute and is funded by the Hartwell Innovation Fund and the National Institutes of Health. It is being commercialized by 2Morrow Mobile.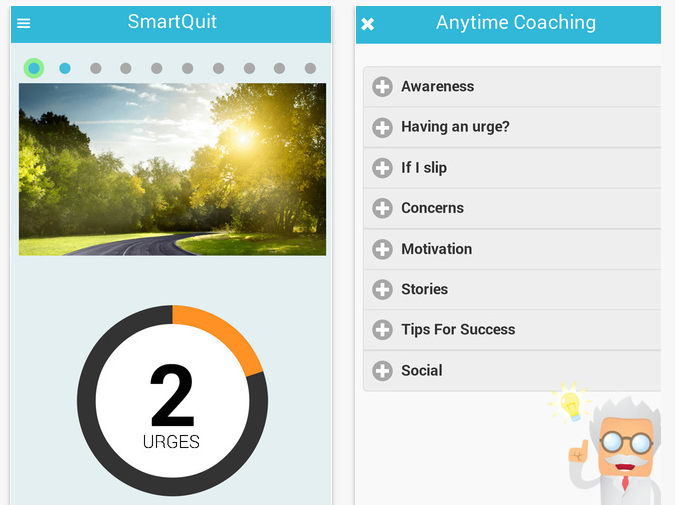 People
Jonathan Bricker
Jaimee Heffner
Kristin Mull
Julie Kientz
Roger Vilardaga
Laina Mercer
Katrina Akioka
Download
You can learn more about how to download SmartQuit on 2Morrow Mobile's website.
Publications
Bricker, J. B., Mull, K. E., Kientz, J. A., Vilardaga, R., Mercer, L. D., Akioka, K. J., & Heffner, J. L. (2014). Randomized, controlled pilot trial of a smartphone app for smoking cessation using acceptance and commitment therapy. Drug and alcohol dependence, 143, 87-94.
Heffner, J. L., Vilardaga, R., Mercer, L. D., Kientz, J. A., & Bricker, J. B. (2015). Feature-level analysis of a novel smartphone application for smoking cessation. The American journal of drug and alcohol abuse, 41(1), 68-73.