Aureol
HAI (Healthcare Acquired Infections) affect about 5% of patients admitted to hospitals and is a largely preventable problem that commonly results in death. To help decrease HAIs the Aureol targets the indirect transmission route of infections by utilizing germicidal UV-C lights on healthcare staff's personal equipment. With LED UV-C lights now possible, the Aureol can be laid flat, turned into a loop, reversed, extended with multiples to accommodate different healthcare environment's needs. This form offers a convenient and versatile way for busy staff to disinfect stethoscopes, iPads, Vocera technologies, and cell phones with out the use of chemicals.
Media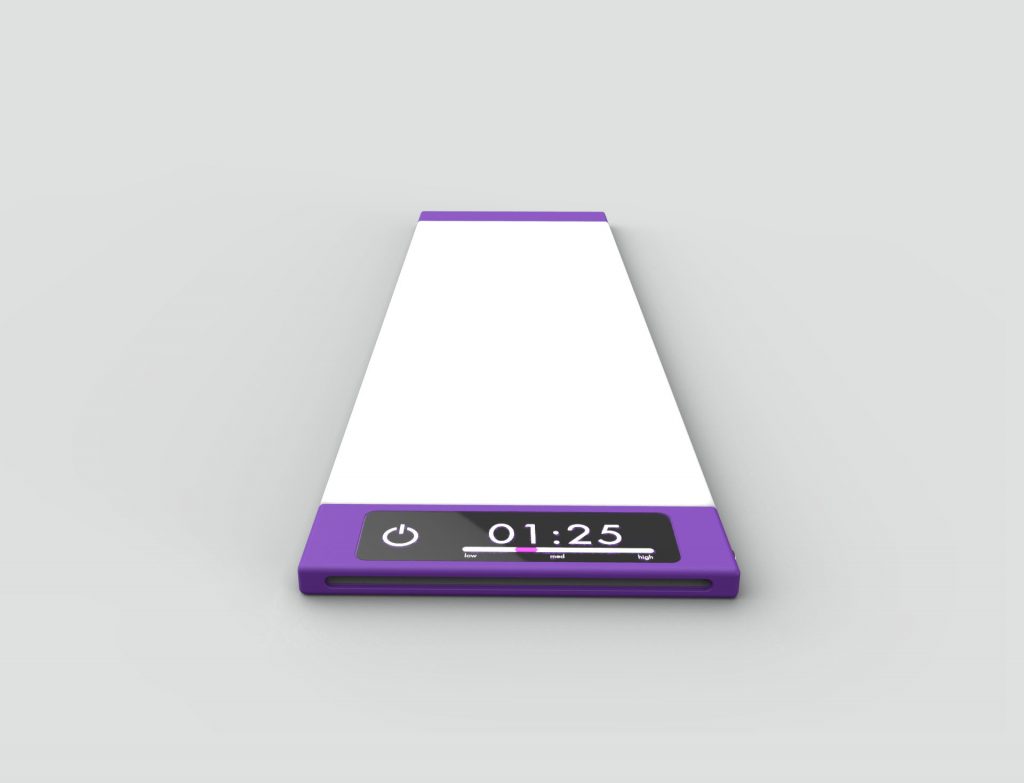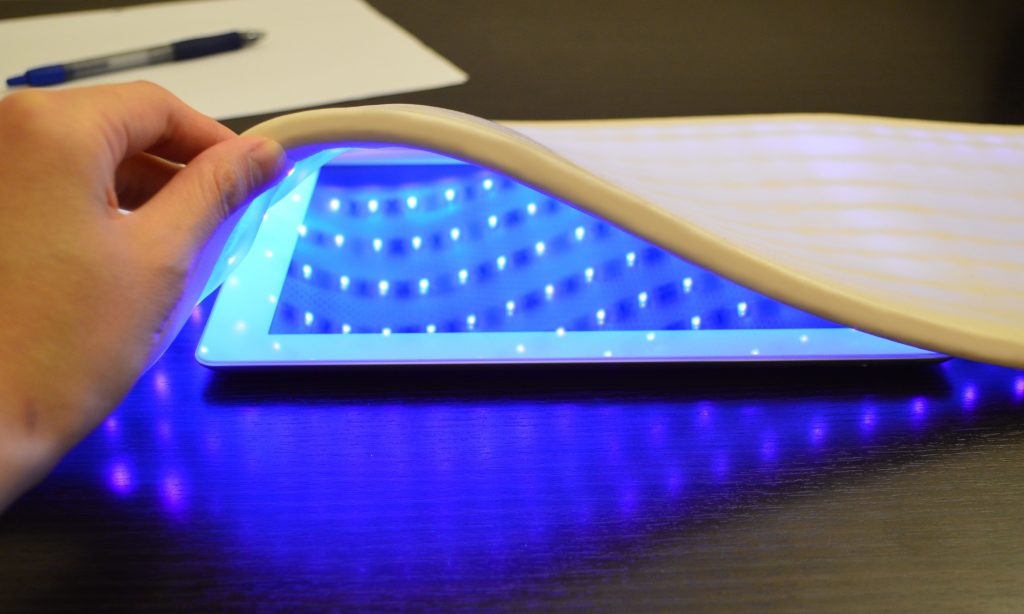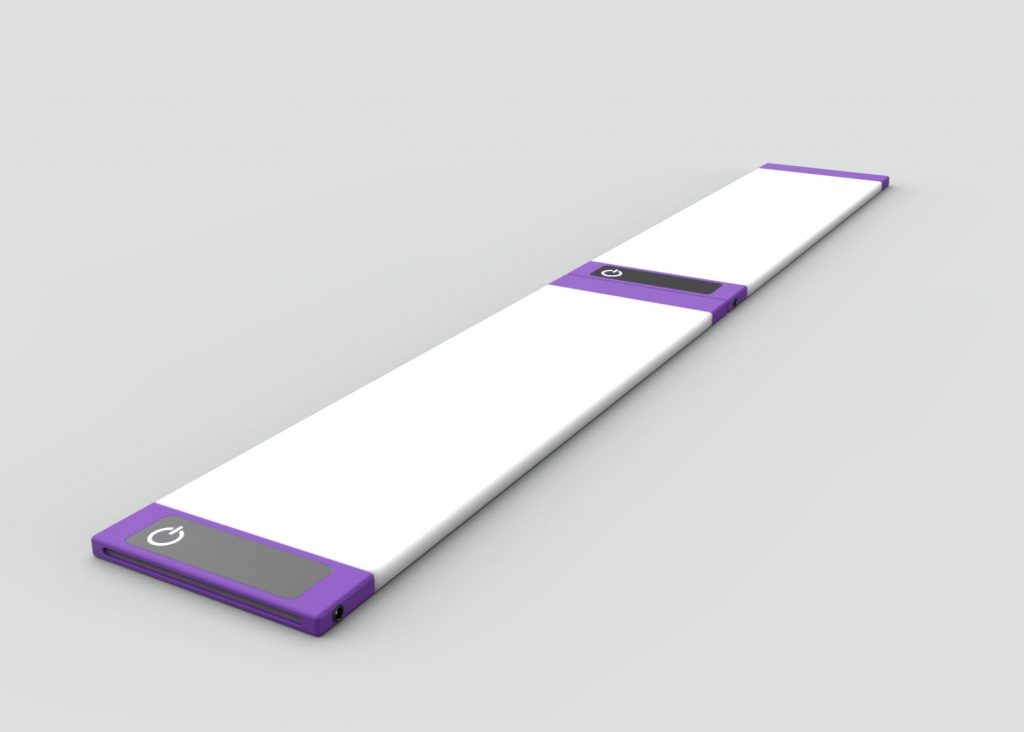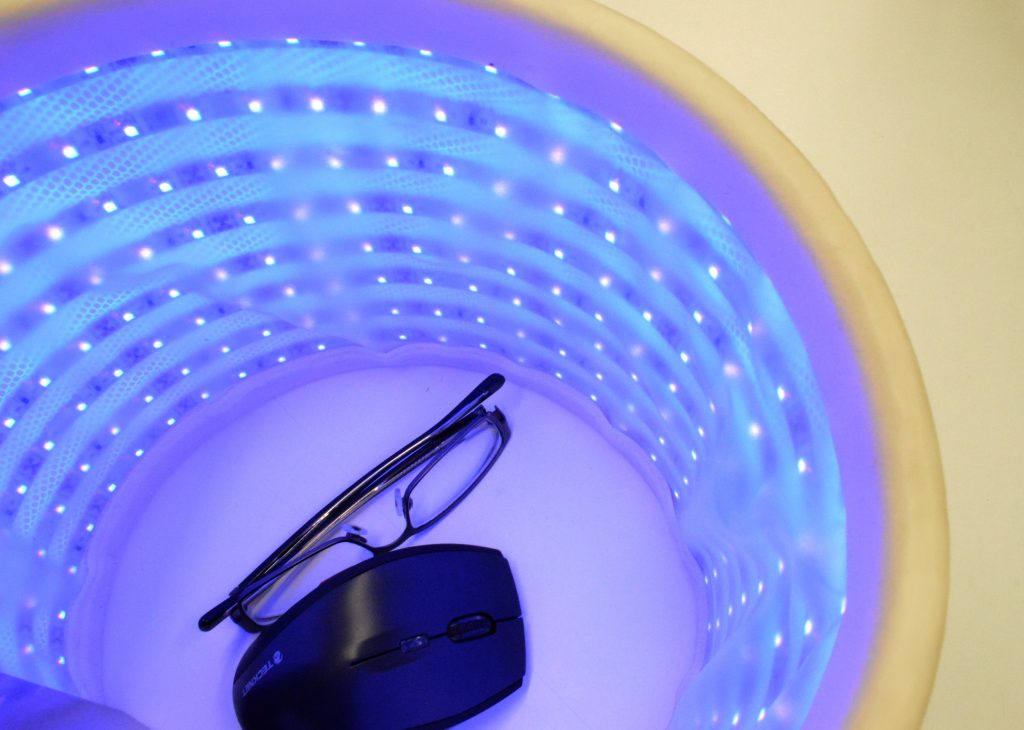 XBox: Archer
This sponsored Studio project, done in collaboration with Microsoft Xbox team, explored accessibility in gaming. The prompt was to design a controller that would allow gamers to play with one hand.
Our goal was to create a truly universal design that would allow all gamers to play at a higher level. Archer's buttons are on the underside of the controller at the fingertips of both one and two-handed gamers. The form and function of the controller were refined through multiple stages of prototyping and usability testing.
Archer is paired with an application aimed towards gaming accessibility. The app enables custom configurations and button mapping that can be adjusted based on players' physical needs and/or performance analysis.
Team Members