Global WACh
November 15, 2021
Join Global WACh at the 2021 Inaugural Endowed Lecture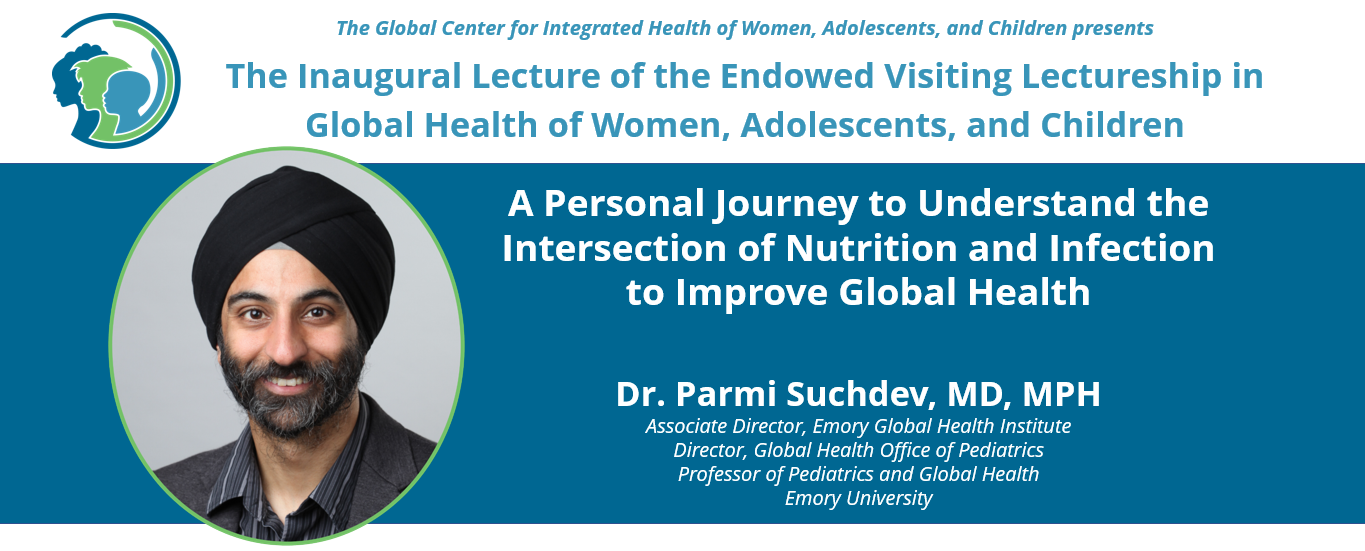 Please join us for the
Inaugural Lecture of the Endowed Visiting Lectureship in Global Health of Women, Adolescents, and Children
followed by a networking reception hour on
Tuesday, November 30th from 4-6 PM PST at the Hans Rosling Center for Population Health, Room 155
!
Dr. Suchdev will provide an overview of the intersection between nutrition and infection in both clinical and public health settings.  He will discuss case examples from his collaborative and interdisciplinary research work in improving nutrition assessment, evaluating the risk-benefit of iron interventions, and addressing the role of malnutrition and child mortality. He will share some lessons learned for trainees interested in a career in nutrition and global health.
Dr. Suchdev is the founding Director of the Emory School of Medicine Global Health & Equity Office, Associate Director of the Emory Global Health Institute, and Professor of Pediatrics and Global Health. He completed his residency in Pediatrics at the UW and the CDC Epidemic Intelligence Service fellowship before joining Emory faculty in 2007. His research focuses on micronutrient malnutrition, in particular the safety and effectiveness of home fortification programs, as well as the effects of infection/inflammation on nutrition biomarkers. He has written nearly 100 papers on this topic, which have contributed to the formulation of global nutrition policy.
Register to attend in-person or virtually at https://bit.ly/3w46mDf.  Please note per UW policy, proof of COVID-19 vaccination or a negative FDA-approved test result within 72 hours prior to the event required for in-person entry.