Global WACh
News
---
December 13, 2021
Categories: Uncategorized
We are pleased to introduce the newest additions to our UW team!  These team members provide crucial administrative, research, and data management support to individual studies and the Center as a whole.
---
November 29, 2021
Categories: Conferences, Gut Health and Child Survival, Research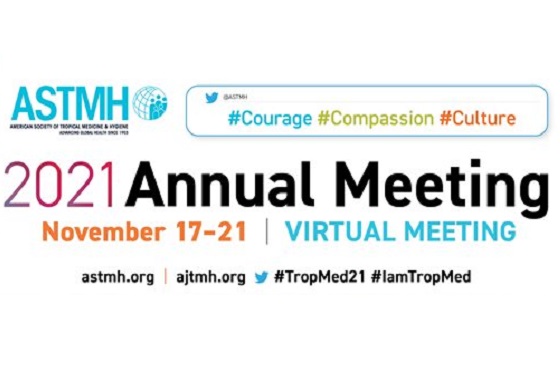 This year, the 2021 American Society of Tropical Medicine & Hygiene conference was held virtually from November 17th-21st.  The annual meeting is the premier international forum for the exchange of scientific advances in tropical medicine, hygiene, and global health.  Researchers from Global WACh's Gut Health and Child Survival scientific priority group presented on data from studies focusing on diarrhea and bacterial illness treatments. (more…)
---
November 17, 2021
Categories: Gut Health and Child Survival, Research
In low- and middle-income countries, nearly one third of children experience at least one episode of Shigella-attributable diarrhea during their first 2 years of life. In addition to Shigella being a leading cause of diarrhea, this enteric bacterium is also associated with linear growth faltering, a precursor to stunting. Stunting is a marker of vulnerability to childhood infection, decreased vaccine efficacy and lifelong morbidity.  Currently, several promising Shigella vaccines are in development. Eventual Phase 2b/3 Shigella vaccine trials will require a consortium of potential vaccine trial sites in settings with a high incidence of Shigella-attributed medically-attended diarrhea, high participant retention, and the laboratory capacity to confirm Shigella infection.
With this goal in mind, a research consortium funded by the Bill & Melinda Gates Foundation is supporting a new surveillance study titled, "Enterics for Global Health," also known as "EFGH." Over a two-year period, the EFGH study will enroll 9,800 children (1,400 per country site) between 6-35 months to establish the incidence and consequences of moderate-to-severe diarrhea caused by Shigella within seven country sites in Africa (The Gambia, Kenya, Malawi, Mali), Asia (Bangladesh, Pakistan), and Latin America (Peru). The EFGH-Consortium is being co-led by EFGH Country Site Principal Investigators (PIs) and Dr. Patricia Pavlinac, Global WACh's Gut Health & Child Survival Co-Director. and The EFGH Country Site PIs and their research teams bring years of experience leading and collaborating on epidemiological studies and clinical trials focused on disease control and elimination, vaccination, and maternal and child health.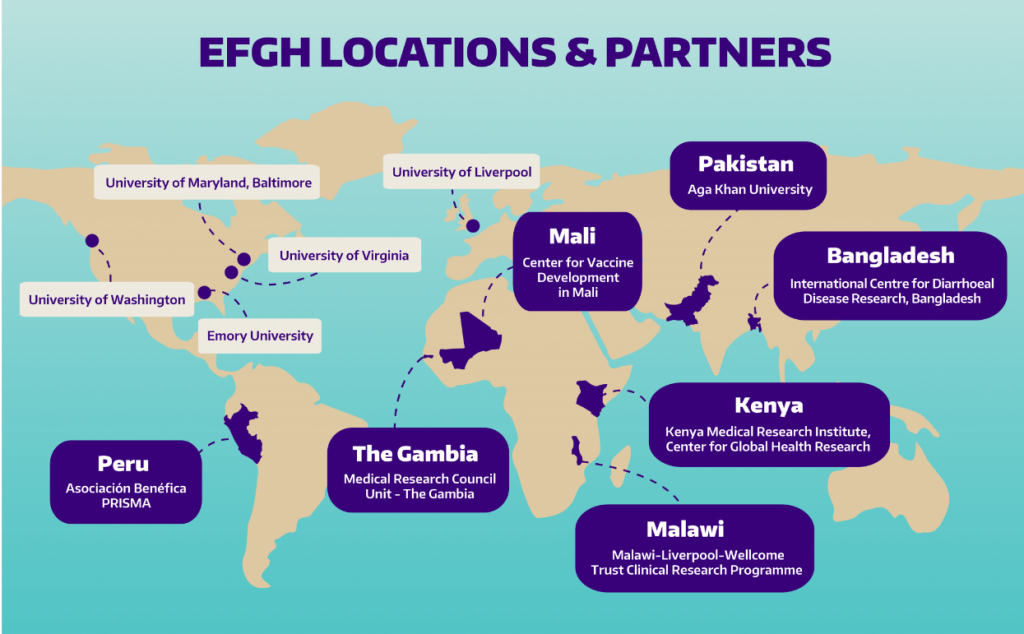 Visit the newly launched website to learn more about the EFGH project and see a full list of EFGH team members here. Continue reading for highlights of the breadth of experience, expertise, and attributes gained from each site.
---
November 15, 2021
Categories: Talks and Events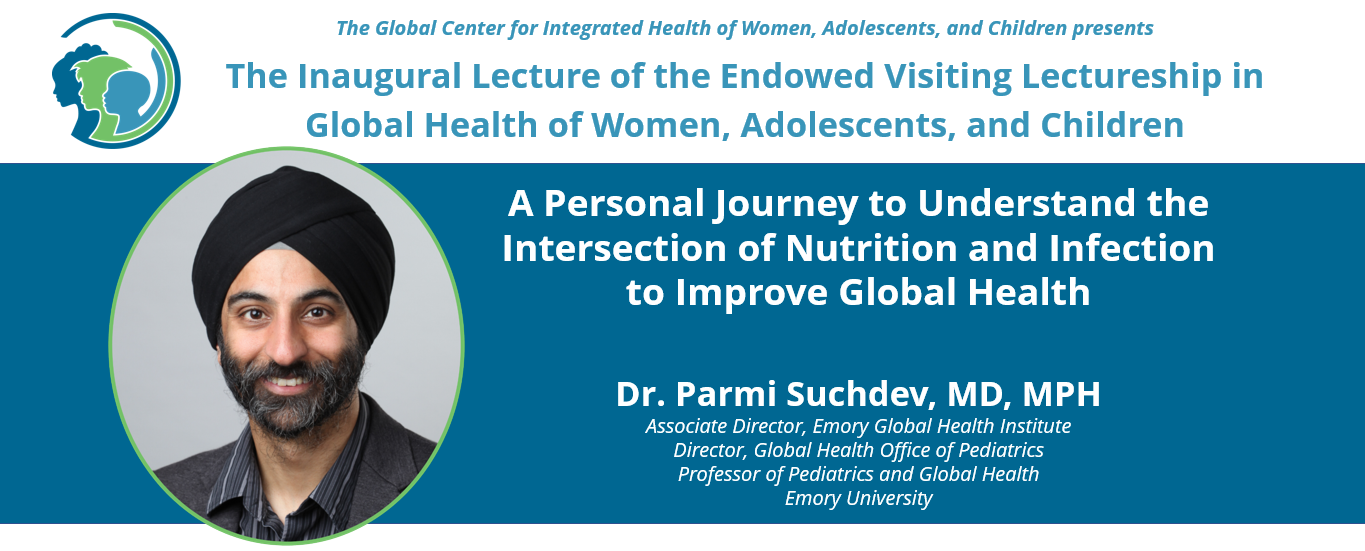 Please join us for the
Inaugural Lecture of the Endowed Visiting Lectureship in Global Health of Women, Adolescents, and Children
followed by a networking reception hour on
Tuesday, November 30th from 4-6 PM PST at the Hans Rosling Center for Population Health, Room 155
!
Dr. Suchdev will provide an overview of the intersection between nutrition and infection in both clinical and public health settings.  He will discuss case examples from his collaborative and interdisciplinary research work in improving nutrition assessment, evaluating the risk-benefit of iron interventions, and addressing the role of malnutrition and child mortality. He will share some lessons learned for trainees interested in a career in nutrition and global health. (more…)
---
November 10, 2021
Categories: HIV, Research, Youth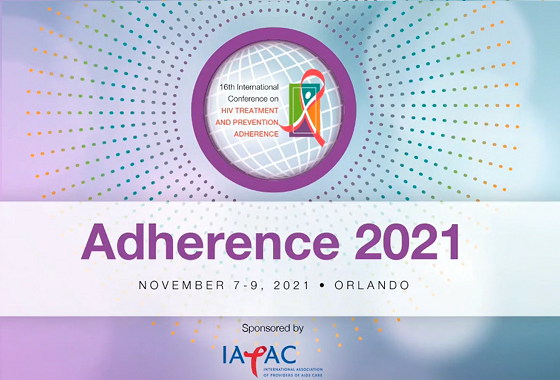 Adherence 2021, hosted by the International Association of Providers of AIDS Care and held from November 7-9, 2021, focused on state-of-the-science evidence, best practices, and the real-world implementation of behavioral, clinical, structural, and other interventions to maximize the therapeutic and preventative effects of antiretroviral agents. The annual conference provides a forum for discussion and presentation of implementation science focused on closing evidence-to-practice gaps across the HIV prevention and care continua, as well as community engagement in planning, implementing, and monitoring HIV responses in affected communities.
Below are three abstracts by Global WACh researchers and collaborators that showcase the latest discoveries in interventions to improve outcomes in adolescents living with HIV in Kenya.
---
---
November 1, 2021
Categories: Certificate Program, HIV, PrEP, students
For the required 90-hour Global WACh Certificate capstone, Sarah Hicks, a 2nd year student in the Department of Epidemiology, wanted to use the opportunity to join a HIV research team to understand what goes on "behind the scenes" of a large international study and to build on quantitative data management and processing skills. The PrEP Optimized for Mothers: Efficient PrEP Integration in MCH Clinics (PrEPARE) study, led by investigators Dr. Anjuli Wagner and John Kinuthia from the Department of Global Health, was a natural fit. PrEPARE seeks to identify ways to improve the efficiency of PrEP integration within maternal-child health (MCH) clinics in Kenya through stakeholder engagement, identifying challenges to implementation in the health system, and piloting and evaluating optimized MCH-PrEP approaches that decrease health care workers' workload and enhance client experiences. (more…)
---
October 19, 2021
Categories: Children, Research
Researchers from the University of Nairobi, Departments and of Surgery and of Pediatrics and Child Health, Kenyatta National Hospital, the University of Washington Department of Global Health and Paul G. Allen School of Computer Science, and Seattle Children's Research Institute, are working on the TUNE project: Toward Universal Newborn and Early Childhood Hearing Screening in Kenya. TUNE aims to generate evidence that could allow the development and scale-up of ear and hearing health assessment for newborns and young children in low- and middle-income countries. These goals are consistent with WHO's recently released "World Report on Hearing".
---
October 15, 2021
Categories: Awards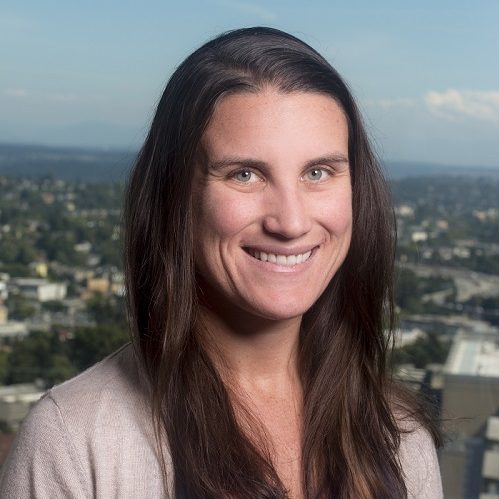 Dr. Patricia Pavlinac, Assistant Professor of Global Health and Co-Director of Global WACh's Gut Health and Child Survival scientific priority area, won the Rising Star Award at the Washington Global Health Alliance's Global Impact Award ceremony held virtually on Thursday, October 14th.  The award recognizes an individual 40 or under who is making an exceptional impact in a global health organization or initiative.
Read more about Dr. Pavlinac and the other UW winners on the Department of Global Health's website.
---
October 13, 2021
Categories: COVID-19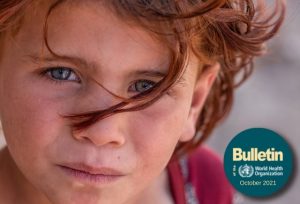 The October 2021 World Health Organization (WHO) Bulletin issue features a new publication titled, "Pooled testing for SARS-CoV-2, options for efficiency at scale," by Dr. Bhavna Chohan of UW Global Health and Kenya Medical Research Institute and and Dr. Marie Reilly of Karolinska Institutet.
A pooling strategy adapted to social networks offers a cost-effective strategy to enable the many uninfected individuals to continue their functions in society, while lockdown restrictions are imposed only on the few who are potentially infected. This integration of testing and quarantine strategies may enhance public trust and cooperation during the COVID-19 pandemic.
Read the latest issue here.
---
August 16, 2021
Categories: Research
After two years, the
"Social media support for peripartum adolescents" study, known as the IMAGINE Study,
completed its pilot social media-based counseling intervention program for U.S. pregnant and postpartum youth, and offered promising results in supporting participants' emotional well-being.  The intervention aimed to overcome barriers associated with attending in-person care (i.e. costs, time, stigma) and offered participants evidence-based cognitive behavioral therapy virtually to prevent perinatal depression, which can cause negative health consequences for both mother and infant.
---
Next page