Global WACh
News
---
January 9, 2023
Categories: Conferences, Gut Health and Child Survival, Research
The DeWorm3 Study recently published findings regarding the cost, acceptability, and optimal delivery of community-wide mass drug administration (cMDA) for or parasitic intestinal worms (soil-transmitted helminths (STH)), in Benin, India, and Malawi. As part of the efforts to disseminate these findings, Dr. Claire Gwayi-Chore, Project Lead of several neglected tropical diseases studies at Global WACh, presented at the Society for Implementation Research Collaboration (SIRC) Conference in San Diego, CA in September 2022. Dr. Gwayi-Chore's presentation highlighted the objective of the DeWorm3 implementation science (IS) research, to generate evidence of sustainable and scalable deworming models for possible STH transmission interruption.
---
December 30, 2022
Categories: Awards, HIV and Co-Infections
Global WACh researchers and collaborators received a milestone National Institutes of Health grant award, totaling nearly $6.7 million, to generate evidence on biological factors that may cause adverse birth and neurodevelopmental outcomes in young children exposed to but uninfected with HIV (HEU). Research shows that HEU children have compromised growth, neurodevelopmental delays, and increased morbidity and mortality compared to that of unexposed, uninfected children (HUU) and Global WACh is currently involved in several studies that are examining pathways that influence these outcomes to help inform future health interventions. (more…)
---
Categories: Conferences, Gut Health and Child Survival, Research
Global WACh faculty, staff, and students attended the annual American Society of Tropical Medicine & Hygiene (ASTMH) held in Seattle, WA from October 30 to November 3, 2022.  ASTMH is the premier international forum for the exchange of scientific advances in tropical medicine, hygiene, and global health.
Our researchers contributed to 11 poster abstracts and two oral presentations and facilitated a symposium featuring the latest scientific findings from their research. These findings could inform strategies to implement mass drug administration for soil-transmitted helminths to combat childhood malnutrition to improve management of diarrhea among children and improve childhood survival of preventable diseases. See a roundup of the abstracts below. (more…)
---
December 29, 2022
Categories: Awards, Contraception, Family Planning
On December 1st, the Mobile WACh Empower randomized clinical trial launched in 10 sites in Kenya.  In this trial, the study team aims to assess whether a digital, self-administered reproductive life planning counseling tool given to women living with HIV (WLWH) at baseline and continued counseling support through the unique two-way Mobile WACh SMS platform that combines automated bulk SMS messaging and dialogue with a health care provider (the foundation for several former and ongoing Global WACh studies using mobile health technology) can reduce contraceptive discontinuation, improve dual contraceptive use, and help women plan for healthy pregnancies.  This innovative intervention was developed though stakeholder engagement in workshops held with WLWH, health care providers, and policy makers in June and November 2022.  The intervention is designed to reduce the burden for health care providers to offer reproductive counseling, tailor reproductive life planning counseling for a range of needs, and importantly, support women as their needs change over time. (more…)
---
Categories: Awards, Contraception, Family Planning
Measuring fertility intentions, which pertain to ideal family size and desire for additional children, is complex and may be influenced by contextual factors and culture, and beliefs held by individuals that drive their attitudes and behaviors. Most existing fertility intention scales are designed to classify women with binary measures, such as having an intended or unintended pregnancy, and do not allow for the spectrum of feelings that women might have, including ambivalent feelings about pregnancy. (more…)
---
December 28, 2022
Categories: Conferences, COVID-19
Dr. Sylvia LaCourse, Assistant Professor in Global Health and Medicine-Allergy & Infectious Diseases, presented on behalf of the COVID-19 in Pregnancy Study team on SARS-COV-2 antibody response in pregnant people at the Infectious Disease Society of America's (IDSA) conference, IDWeek 2022, in Washington D.C from October 19-23, 2022. (more…)
---
December 23, 2022
Categories: Conferences, Nutrition, Research
Esther Choo, a PhD Candidate in the Global Health Implementation Science Program and Global WACh Pre-doctoral Research Associate recently presented her work related to improving food system strategies in Nepal and on the Strengthening Economic Evaluation for Multisectoral Strategies in Nutrition (SEEMS-Nutrition) project at two scientific conferences. SEEMS-Nutrition seeks to measure costs and benefits of multi-sectoral nutrition interventions in multiple low-to-middle income countries. In Nepal, SEEMS-Nutrition is partnered with Helen Keller International on the Suaahara (meaning "good nutrition" in Nepali) II project to improve the nutrition of women and young children in underserved rural districts. (more…)
---
September 19, 2022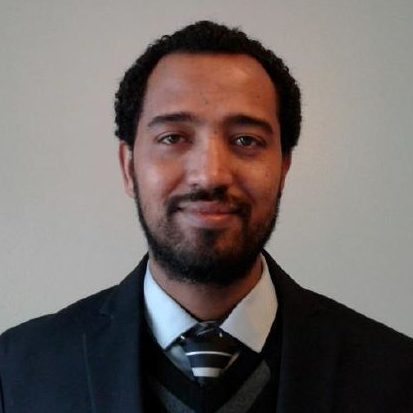 Congratulations to Ashenafi Cherkos, PhD Candidate in the Department of Epidemiology and Global WACh student trainee, who accepted a tenure track Assistant Professor position in the Department of Biostatistics and Epidemiology at the University of North Texas Health Science Center at Fort Worth, Texas. (more…)
---
September 16, 2022
Categories: Gut Health and Child Survival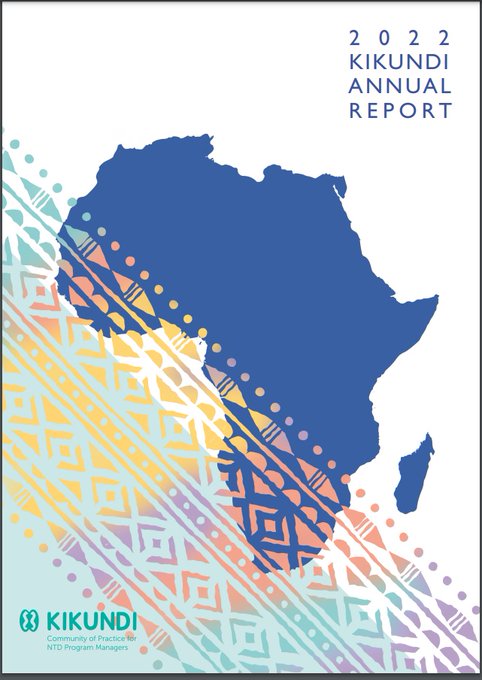 Kikundi, a Community of Practice for Neglected Tropical Disease Program Managers in Africa supported by Global WACh's Gut Health and Child Survival Team and the University of Global Health Equity in Rwanda, recently released its 2022 Annual Report. The report highlights the Kikundi leadership structure, membership, progress in meeting Program Manager priorities, and other exciting updates from the first year of the Community of Practice. Click here to read the report.
Kikundi also announced the launch of Kikundi's new interactive homepage. With the new homepage, partners now have access to more information about platform successes, a Kikundi membership map, the latest on Twitter, and more. Check it out at https://ntdcop.org.
---
August 18, 2022
Categories: Children, Gut Health and Child Survival, Publication, Research
The DeWorm3 Study is an ongoing series of community cluster randomized controlled trials that use a community-wide drug administration (cMDA) approach to determine whether deworming both children and adults can disrupt the transmission of soil-transmitted helminth (STH), or parasitic intestinal worms, across multiple geographies including India, Malawi, and Benin. Achieving high coverage in DeWorm3 is therefore essential to improve the impact of cMDA and limit transmission of STH infections that can result in disabling chronic conditions, delayed growth and cognitive development, severe social stigma, and lost economic productivity.
The DeWorm3 research team recently published three new publications in BMJ Open and BMC Health Services regarding cMDA implementation with findings on the optimal implementation packages for delivering high coverage cMDA for STH, the costs of cMDA vs school-based deworming (SBD), and the implementation climate for cMDA for STH. (more…)
---
Next page