Global WACh
Current Students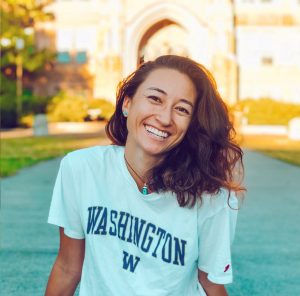 Michelle Bulterys
Michelle completed her MPH in Epidemiology and Global Health at UW and is now a PhD student in the Department of Epidemiology. She is Belgian-Hawaiian and grew up in Zambia and China before moving to the states for university, where she studied anthropology and played soccer at the University of California, San Diego. Michelle has worked on HIV-related projects in Zambia, China, Uganda, Kenya, South Africa, Switzerland (UNAIDS, FIND), and the US (Stanford, PATH, UCSD, UW). Her dissertation focuses on determinants of virologic suppression among pregnant women living with HIV and neurodevelopment among HIV-exposed-uninfected infants.
---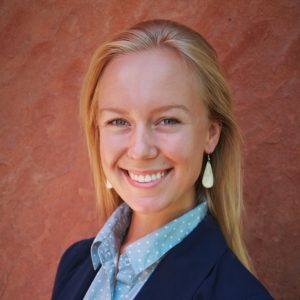 Michelle Emerson
Michelle is a MPH student in the Community-Oriented Public Health Practice program. She attended the University of Wisconsin-Madison where she earned her bachelors degree in Human Development and Family Studies. Michelle has five years of experience working with families of children with developmental delays and is a certified Developmental Specialist. She volunteered in Peace Corps Mozambique in the health sector where she helped lead trainings in malaria education and partnered with World Education and Peace Corps in the role of Regional Community Libraries Coordinator following the opening of her community's own library. Michelle is interested in aiding community-based programs that partner with schools and hospitals to increase the quality of care provided to women, adolescents, and children.
---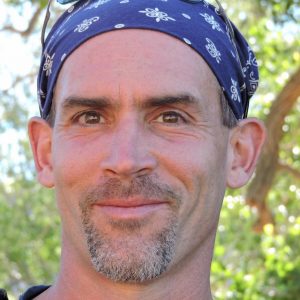 Eric Gelfand
Eric is a Master's in Occupational Therapy student in the Department of Rehabilitation Medicine. He grew up in Seattle and has spent the last 35 years teaching and coaching youth, using sports and movement as a means to build character and healthy life skills. He wants to use universal design and culturally adapted therapy to support occupational therapists around the world to help women and children to promote positive health behaviors. His proudest achievement is his 14 years raising his three children as a stay-at-home dad. He believes that empowered women, good coffee, and ultimate frisbee will change the world.
---
Joanna Gilchrist
Joanna is a first year student in the Doctor of Physical Therapy program in the Department of Rehabilitation Medicine.
---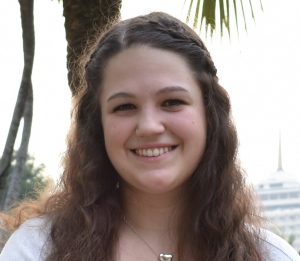 Sarah Hicks
Sarah is a MPH student in the Department of Epidemiology. She received her BS degree in Public Health from UW in 2018 and then taught English in South Korea for two years before returning to Seattle to pursue her graduate studies. Sarah has worked with women, adolescents, and children in a variety of capacities. She conducted data collection and management for maternal health outcomes for the Global Burden of Disease project at the Institute for Health Metrics and Evaluation. She has worked as a research assistant to investigate how Instagram might be used to help adolescents with type one diabetes build community and find support in the disease management process. In addition to her time teaching abroad, Sarah has also worked and volunteered in Seattle Public Schools for several years. Currently, she works as a site coordinator for Team Read, training teen reading coaches to work with and support elementary students to build reading confidence and ensure that they are able to read at grade-level. After graduation, she hopes to pursue a doctorate in epidemiology and work towards becoming a research epidemiologist focused on HIV prevention and treatment among women, adolescents, and children.
---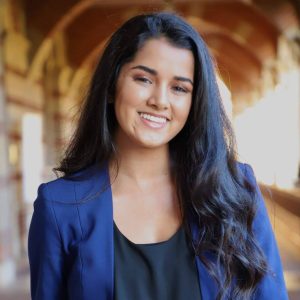 Asha Kadakia
Asha Kadakia is an MPH student in the Department of Global Health at the University of Washington's (UW) School of Public Health. She received her B.A. in International Development Studies in March 2020 from the University of California, Los Angeles (UCLA). During her time as an undergrad, she worked with Project RISHI at UCLA on development projects in Vadamanappakkam, Tamil Nadu, India, where she focused on health education projects at the primary & secondary schools. Her interests are focused on the relationship between global health, policy, maternal & child health, and human rights.
---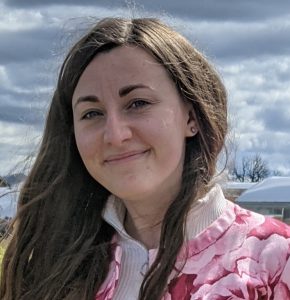 Chelsea Martin
Chelsea is pursuing her MPH at the UW from the Department of Health Systems and Population Health. She completed her undergraduate degree at Brigham Young University where she graduated in Public Health and specialized in Health Promotion and International Development. Chelsea received an undergraduate research award for her work in collaborating with stakeholders in Dhulikhel, Nepal to create a research-based global health internship. There, she studied causes of maternal mortality and morbidity in relation to the access of maternal health care in Nepal. At the UW, Chelsea is interested in learning how to engage with the implementation science framework in designing and delivering sustainable MCH programs. She is preparing to engage in a career of global MCH program planning to strengthen local organizations through NGO or foundation support.
---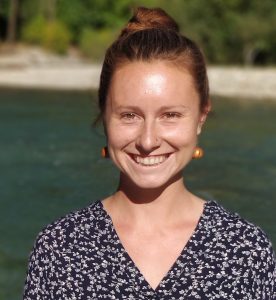 Emma Murphy
Emma Murphy is an MPH student in the Department of Global Health. She earned her bachelor's degree from Georgetown University's School of Foreign Service in International Politics. Her passion for working on issues that particularly affect women, adolescents, and children grew from her research and community-based work with urban refugee populations in Jordan. More recently, Emma volunteered in Peace Corps Senegal in the health sector where she supported programs targeting maternal health, adolescent reproductive health, malaria, health systems strengthening, and sanitation. She is particularly interested in working with youth to improve adolescent reproductive health. Emma's aim is to contribute her skills and knowledge to the efforts of a country's own health sector to support the health and wellbeing of communities.
---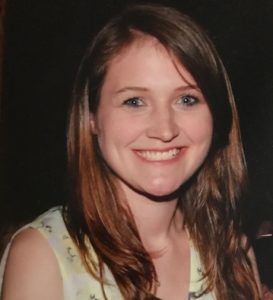 Emily Robson
Emily is a Doctor of Nursing Practice student, specializing in Population Health, in the School of Nursing. Her interest in women, adolescents, and child populations grew from her work as a Primary Care Nurse at a Federally Qualified Health Center in rural Washington state. During her two years in the clinic, she was exposed to the vast impact social determinants health can have on an individual, specifically a new mother and their child. Her experience as a nurse in conjunction with time as a study abroad opportunity of creating and implementing sexual health education for 180 local Chinese middle school students in Wuhan, China, and volunteer work in multiple low-middle income countries, cultivated a desire to improve healthcare globally. Upon graduation, Emily plans to work with an organization on the promotion of family planning and sexual health education through system-level changes.
---
Annika Sahota
Annika is completing her Master's in Applied Bioengineering at the University of Washington. She attended the UW for her undergraduate studies, where she earned a B.S. in Microbiology, B.A. in Biochemistry, and triple minored in human rights, neural engineering, and chemistry.  She also completed an undergraduate certification in computational neuroscience. Pursuing a career in women's reproductive and perinatal health has been the driving force for Annika's educational goals. Throughout her undergraduate program, Annika worked heavily in therapeutic ultrasound applications and pediatric-based clinical research. Moving forward, Annika would like to focus on the detection and treatment of vertically transmitted diseases, as well as working to promote advancements of ultrasonic devices and other biotechnologies in global medicine.
---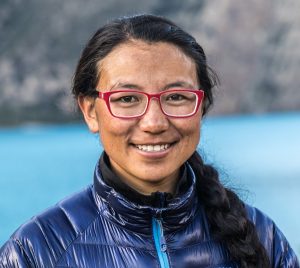 Tsering Wangmo
Tsering Wangmo is an MPH student in the Department of Global Health. She grew up in Dho-Tarap valley a small mountainous village at 4100m from the sea level in the Mid-western Dolpa district of Nepal. She received her bachelor's in nursing science from Maharajgunj Nursing in Kathmandu, Nepal with a major in community health nursing.
With the dream of making a difference in the life of her people, she started working as a nurse in the small clinic in Dho Tarap village as clinic nurse and, a part-time primary level teacher in her village in 2011. Since then, she has been involved with different organizations working in Nepal's remote mountain villages as a clinical and travel nurse, health educator, and program co-director. Trained as a skilled birth attendant, family planning service provider, and community-based newborn care provider, her work primarily focuses on Women's Health in the Himalayan villages of Nepal. Wangmo sees herself working to improve healthcare access and quality with culture humility for the underserved communities with a special focus on women's health and wellbeing.