Transition and School
Transition to adult life, including employment, post-secondary education and/or training, independent living and adult health care, is a complex process involving the young person, their family, and all aspects of their life. All young adults need to know how to maintain their health and how to access appropriate health and illness care. This is even more important for the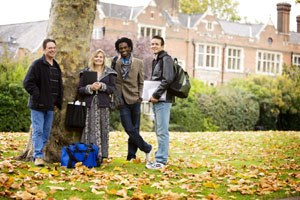 young adult who has health challenges. Poor health can threaten even the best plans for life after high school.
Transition to adult-oriented health care providers is a challenging process, due to issues such as a shortage of health care professionals trained in caring for young adults with childhood-onset conditions, and to poor insurance reimbursement for the needed care. The process can also be delayed by parents' not appreciating the need to start early to prepare the child for independence or not realizing the challenges that they will face when public school comes to an end and the young person must access adult health services at age 18 or 21.
Many of the skills a young person needs to take care of his or her health are self-advocacy and self-care skills. In addition to skills, the young person also needs specific knowledge. This knowledge includes information on health promotion, the young person's health condition or disability, and how their health affects and will be affected by their other activities. Plans for employment should include consideration of how the young person will manage their health condition or disability in the work environment and how the work might affect their health condition.
It is critical for schools to be a key part of the preparation for Health Care Transition. The knowledge and skills needed by the young person are critical to their success in further education or training, employment and independent living. This section provides ideas and guidelines for including health and Health Care Transition in the Transition IEP process for students in special education.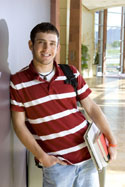 A key player in the Transition IEP process is the student! Encouraging and supporting the student to become involved in their IEP process can be a very empowering approach. It provides the student an opportunity to take leadership and advocate for him or herself in a setting that is familiar and supportive. The school nurse is also a key player in including health in the Transition IEP.
The school nurse can be a valuable resource to the IEP team, the classroom teacher and the parent. School nurses are a vital source of accessible health information and a link to the medical community and other health-related community services.
Transition is also important for students who are not in Special Education. Although the school is not required to address transition for students who are not in Special Education, their parents and teachers may find some of the information in this section useful. All students need to learn the skills to maintain health and independence.