Volume 6, Issue 1 | January 2019

The Flora of Middle Earth by Walter S. Judd
reviewed by Brian Thompson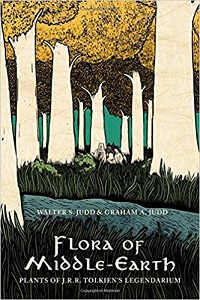 Why would the Miller Library add a book about the flora of a legendary place? Until I was given a personal copy of Flora of Middle-Earth, it was not an obvious addition to our collection. Written by botanist Walter S. Judd and richly illustrated by artist Graham A. Judd, this American father and son have created a beautiful book, featuring botanical woodblock illustrations – but it is very much more.
The authors write in their introduction, "It is obvious from even a cursory reading of The Lord of the Rings that the book was written by a person who was botanically knowledgeable—but more than that—a writer who really loved plants!" J. R. R. Tolkien also made this last point very clear in his non-fiction writings. He developed many languages and customs for his created peoples of Middle-Earth – why wouldn't he develop this world's plant lore, too?


Most of the plants in Tolkien's legendarium can be found in his native Great Britain, but even the best botanists will not find majestic mallorn trees or the delicate elanor and niphredil flowers that bloom beneath them, as in the land of Lothlórien. However, in some ways you just might. Based on Tolkien's writings about his fiction, Walter Judd has deduced that the niphredil is based on the common snowdrop ( Galanthus nivalis), while elanor is akin to pimpernels, in the genus Anagallis.


Herein lies the value of this book to the average botanist or gardener. Tolkien's lore is closely tied to his British heritage; he essentially created the ancient mythology that his country mostly lacked. The authors carefully, and in great detail, combine both natural and legendary history, to enrich the plant-loving reader's appreciation of both.


This is a book to savor when you're inside by the fire, waiting for winter to be over. So put on your old "Frodo Lives!" tee-shirt and begin reading!
Miller Library celebrates nighttime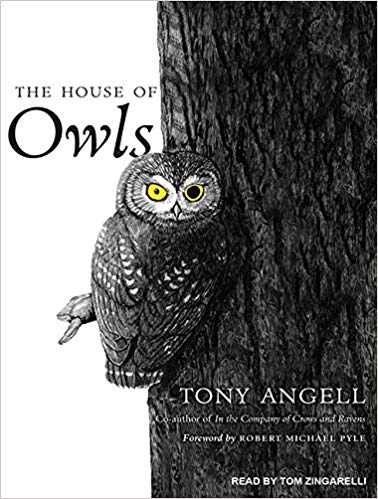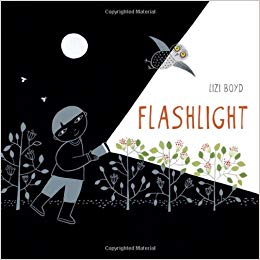 This time of year, you don't have to stay up late to be out in the dark. At the Miller Library, we are greeting the gradual return of the light with a display of resources featuring
night-related books
, including
selections
for children and teachers. Whether you're interested in constellations, bat houses, stories to tell by firelight, or plans for a night-blooming garden, you're sure to find something here you've never seen before. Check it out!
We're
open
until 8 most Monday nights, but closed on January 21 to honor the legacy of Dr. Martin Luther King, Jr.
Botanizing Hope by Lou Cabeen
in the Miller Library through January 30

The Miller Library welcomes Seattle fiber artist and painter Lou Cabeen as our January exhibitor. A word from the artist: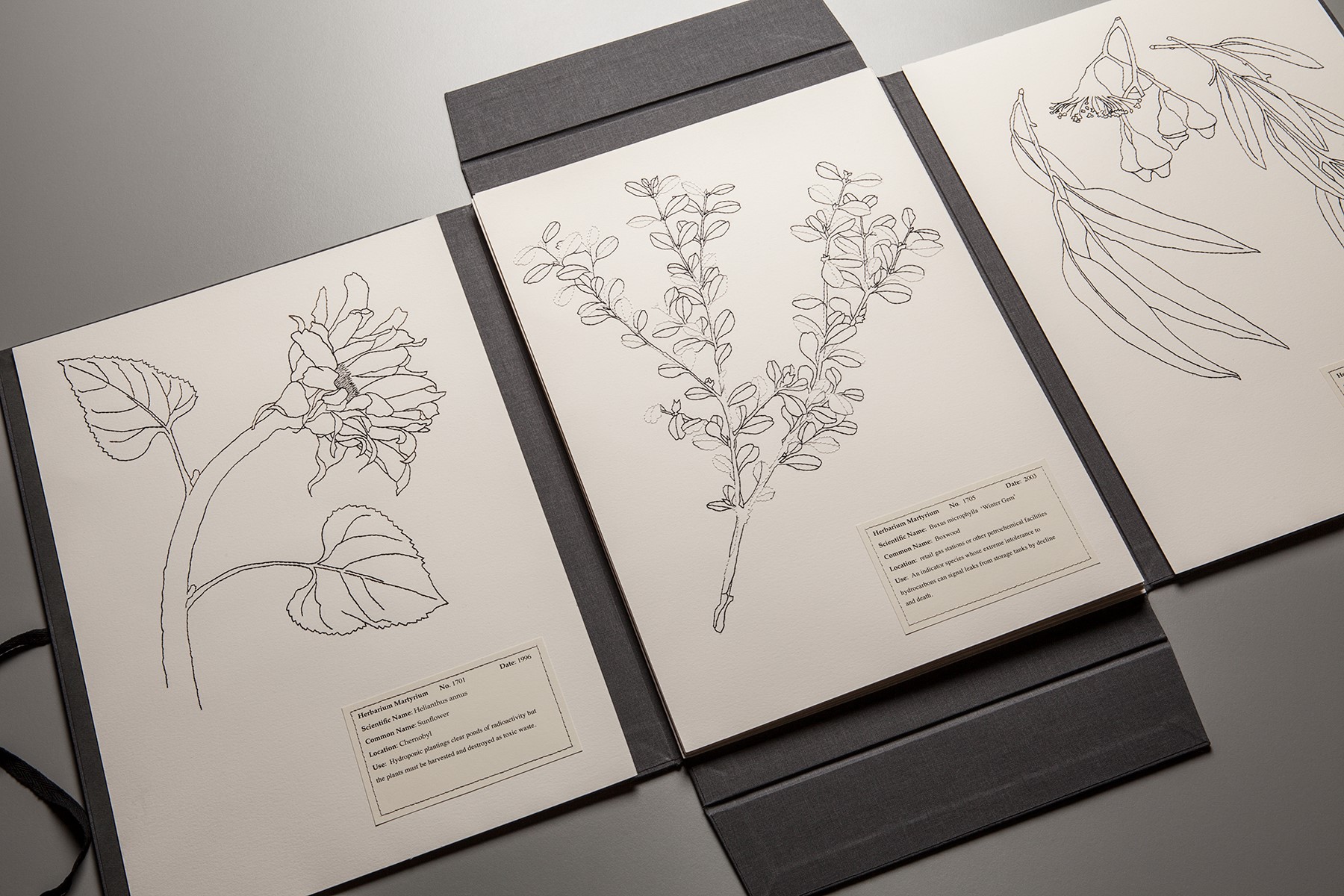 The works in this show include the first fruits of my research into phytoremediation, which I see as a potential site of problematic hope in the face of lives lived in the midst of toxicity. I work with a range of media including stitching, textiles, letterpress printing and botanical specimens. My works take the form of samplers, herbarium sheets and artist books, all of which are formats that invite or reference touch, use, and intimate interaction. Almost all of my works use both imagery and text. It is a joy to present art you can read in a library setting. This particular exhibition includes one-of-a-kind artist books in a variety of shapes and sizes, idiosyncratic herbarium pages, letterpress printed flash cards and a series of Samplers for the Anthropocene.
Lou invites Leaflet readers for an opening reception here in the Library on Friday, January 4, from 5 to 7 pm.
The Miller Library is open for browsing and research 49 hours a week.
You'll find the full schedule and information for visitors on our
website
.
© 2019 University of Washington Botanic Gardens