Volume 6, Issue 3 | March 2019

Jennifer Vonholstein: Flora / Unincorporated Roy, WA

in the Miller Library through March 29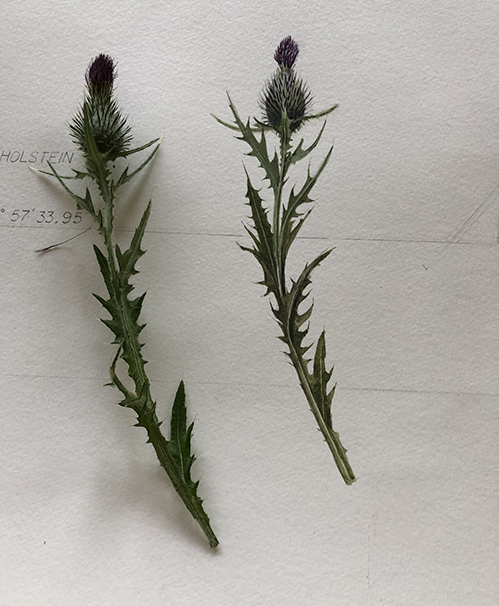 Watercolor artist
Jennifer Vonholstein
sees her art as a lifelong project, documenting what catches her eye:
I've made all these paintings in Roy, Washington where I live. I just go outside and walk around and look. I'm interested in the engineering of plants. I'm interested in the library of colors that I'm cataloguing from those plants. I'm interested in the emergence of life in the forest. I'm trying to make a peaceful impact by drawing and painting these weeds and leaves. I know I can never create anything as beautiful as what nature creates. I'm just an onlooker.

The artist is hosting an opening reception here in the library March 7 from 5 to 7 pm.
Garden Lovers' Book Sale
April 5 and 6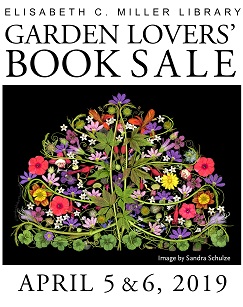 We are very pleased to announce our 2019 Garden Lovers' Book Sale. By selling extra copies of great gardening books we already have, the library is able to fund new book purchases.
This year's poster features scanography by Sandra Schulze, who will be exhibiting with us in August.
The sale will open with a party on Friday, April 5, from 5 to 8 pm. Ticketholders will have the chance to meet members of our local chapter of the American Society of Botanical Artists, enjoy wine, and sample delicious food while shopping for horticultural books and bidding in the silent auction. Tickets are limited and cost $30. To purchase tickets call 206-543-0415 or visit the Miller Library.
From April 5 through May 8, the
Pacific Northwest Botanical Artists
will have their work on display and for sale, with twenty-five percent of the proceeds benefiting the library.
The free, public sale is scheduled for Saturday, April 6, from 9 am to 3 pm. Browse thousands of gently used books for sale on gardening, plants, ecology and related topics. Don't miss this annual event!
The Brother Gardeners by Andrea Wulf
reviewed by Priscilla Grundy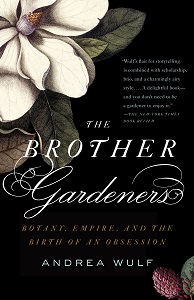 The Brother Gardeners
tells the story of how the English garden came into glorious maturity in the 18th century. But its focus is on the men (alas, almost no women) who brought that garden into being, constructing it to include seeds and plants from the American colonies, and eventually from Australia, South America, Asia, and Africa.
Wars are treated by the brothers as annoying obstacles to be overcome. Political divisions are ignored in order to keep governments friendly to plant transport.


Wulf does a superb job of bringing to life the personalities of the gardeners: Linnaeus, John Bartram, Joseph Banks and numerous others. They all work indefatigably, write each other reams of letters, bicker, fail and try again throughout this book, as they serve the goddess of botany.


Linnaeus, without whose organizing system the huge explosion of new species imported by England would not have been manageable, was not always treated well by his English and Swedish beneficiaries. John Bartram, the American farmer, sought out new species all over the colonies and sent them to England. As a result, American plants became essential to English gardens. Joseph Banks, who focused both his energies and his fortune on collecting plants, spread his passion for botanizing until it became an English mania, and promoted successfully the development of an English policy of plant distribution to and from its colonies.


By the end of the 18th century, Continental gardeners were clamoring to create English gardens rather than the other way around, as had been past practice, and New World plants grew abundantly throughout the Empire.


Wulf describes all this in winningly readable, impressively researched prose. Added benefits are the 18-page glossary of plants and an index which includes both Latin and common plant names. The whole book is a delight.
© 2019 University of Washington Botanic Gardens