Volume 6, Issue 5 | May 2019

Borrower favorites since the dawn of automated circulation:
an annual feature by Laura Blumhagen
What do Miller Library borrowers read? Each spring we look at the most popular items since our automated circulation system began in 2012, gaining insight into how our collections are used. As in past years, the majority of your favorite books are locally produced and about topics of special interest here in the Pacific Northwest. This year we see a wide range of special topics that are of global interest, including restoration, wildlife, rain gardens, children's books, and winter vegetable growing, along with basics like design, propagation and pruning. For the first time this year, a book on supporting native pollinators with your landscape rounds out the top twenty. Here are our borrowers' top picks:



Visit the library to see what all the buzz is about!
Miller Library exhibits featured in The Botanical Artist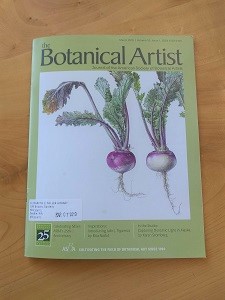 Readers interested in how the Miller Library curates art exhibits will want to read Rebecca Alexander's story in the March 2019 issue of
The Botanical Artist
(journal of the American Society of Botanical Artists). Rebecca highlights the benefits of displaying art in the library, such as drawing in new people and giving fresh perspectives to all who visit. Exhibits enrich the visitor experience while complementing the subject matter of our many resources.
Find
The Botanical Artist
on display in our periodicals area, near the north windows.
Try our new enhanced resource guide on growing food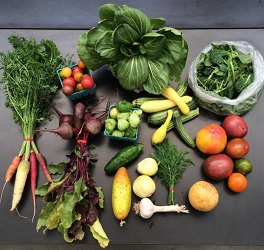 Are you growing fruit and vegetables this spring in your pea patch plot, window box, or home garden? Will this be your year to start a kitchen garden, or the year you finally grow tomatoes without blossom end rot? We've collected some of our favorite tips, reference questions, recommended websites, videos and books to help you get started
growing food
.
You'll also find our short list of the best fruits and vegetables to grow at home in the Pacific Northwest.
Children's Collection favorites this year
The annual top twenty books featured in the May Leaflet for Scholars (archived on our website) are the most-borrowed items this past year from our Pacific Northwest Connections Collection and our Lending Collection as a whole. With children's books more popular than ever, we are proud to present the top ten books from our Children's Collection (in terms of borrowing) since March 2018:



Teachers and families with children can find these and many more beloved titles on low shelves just to the right of the new book display shelves.
The Miller Library is open for browsing and research 49 hours each week.
You'll find our
hours
and information for visitors on our website.
© 2019 University of Washington Botanic Gardens