Volume 8, Issue 11 | November 2021

Molly Hashimoto returns with Paintings and Prints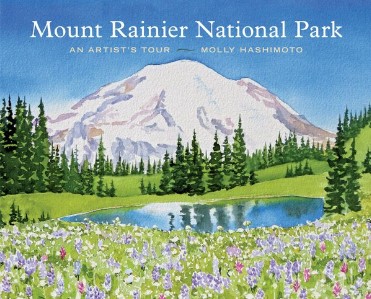 Meet the artist on Thursday, November 4 from 5 to 7 p.m.
Proof of vaccination is required for the opening event
: COVID-19 vaccination is required for in-person event attendance at UW, including this event. If you are a student or employee of the UW, please bring your Husky Card. All other guests over the age of 12 will need to provide proof of vaccination or proof of a negative COVID-19 PCR test taken within 72 hours of the event. Masking is required for all attendees. Acceptable proof options are detailed in the
University's vaccination verification policy
.
The Multifarious Mr. Banks
by Toby Musgrave
Reviewed by Priscilla Grundy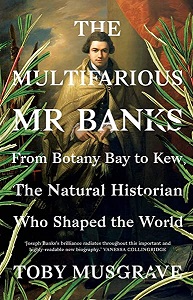 Joseph Banks was indeed multifarious. Webster defines the term as "having or occurring in great varieties." Garden lovers might know that Banks became famous after collecting plants on a round-the-world voyage with Captain Cook on the Endeavour in 1768-71 and that he developed and guided Kew Gardens for decades. Toby Musgrave does justice to these huge accomplishments. What he adds is the astonishing range of other ways that Banks influenced the horticultural world — and often other worlds — in late 18th and early 19th century England and beyond.


The book is organized chronologically through the account of Banks's Endeavour voyage and a smaller one to Iceland, but then proceeds by subject through other areas of Banks's activities.


Banks was very wealthy. He was endlessly curious. He apparently knew everyone of any importance in England and many others on the Continent and in America. He had an outgoing and friendly personality. James Boswell describes him as "an elephant, quite placid and gentle, allowing you to get upon his back or play with his proboscis," (p. 187), as opposed to another world traveler (Scottish explorer James Bruce) who was "a tiger that growled whenever you approached him."


Banks was also a firm believer in progress and in empire (which 21st century readers might be less enthusiastic about). Musgrave shows us Banks's close relationship with King George III, that nemesis of the American Revolution. "Farmer George," as the king was called, loved Kew Gardens and walked in it with Banks regularly. In Banks's decades-long efforts finding new plants and acquiring them for Kew, he remained focused on how plants could be used as crops or resources to aid the empire.


Banks belonged to more that 70 clubs and societies. It's hard to imagine how he did all this and still managed his own multiple properties, regularly updating them with new planting plans. The most prominent society activity for him was his position as president of the Royal Society, a title he held for 41 and a half years beginning in 1778. In all these activities Banks assisted other scientists in a multiplicity of areas, giving counsel, offering connections and sometimes providing cash.


When England needed a new site for prisoners, after Georgia was no longer available due to American independence, Banks weighed in proposing Botany Bay in Australia as an appropriate location. He also pulled strings and even arranged smuggling a prize breed of Merino sheep from Spain, to the benefit of Australia as well as England.


Through his connections and frequent correspondence with members of the Lunar Society of Birmingham (including Erasmus Darwin, Benjamin Franklin and Joseph Priestly) and with many others, and through his own study, "Banks became an acknowledged expert in a wide range of subjects including agriculture, botanic gardens, canals, cartography, coinage, colonization, currency, drainage, earthquakes, economic botany, exploration, farming, leather tanning, Merino sheep, plant pathology, and even the plucking of geese" (p. 281). Multifarious indeed.


This is a real biography, based on copious research. Musgrave avoids fictional conversations and mostly stays away from suggesting what Banks "must have thought." Fortunately, the author is not afraid to express an opinion, such as that Banks behaved very badly in breaking his engagement to Harriet Blosset. Mostly the story Musgrave tells is one of amazing positives, ending with his justified assessment of Banks as a "great and remarkable man" (p. 332).
Ask the Plant Answer Line: What were these trees?

Researched by Rebecca Alexander and Laura Blumhagen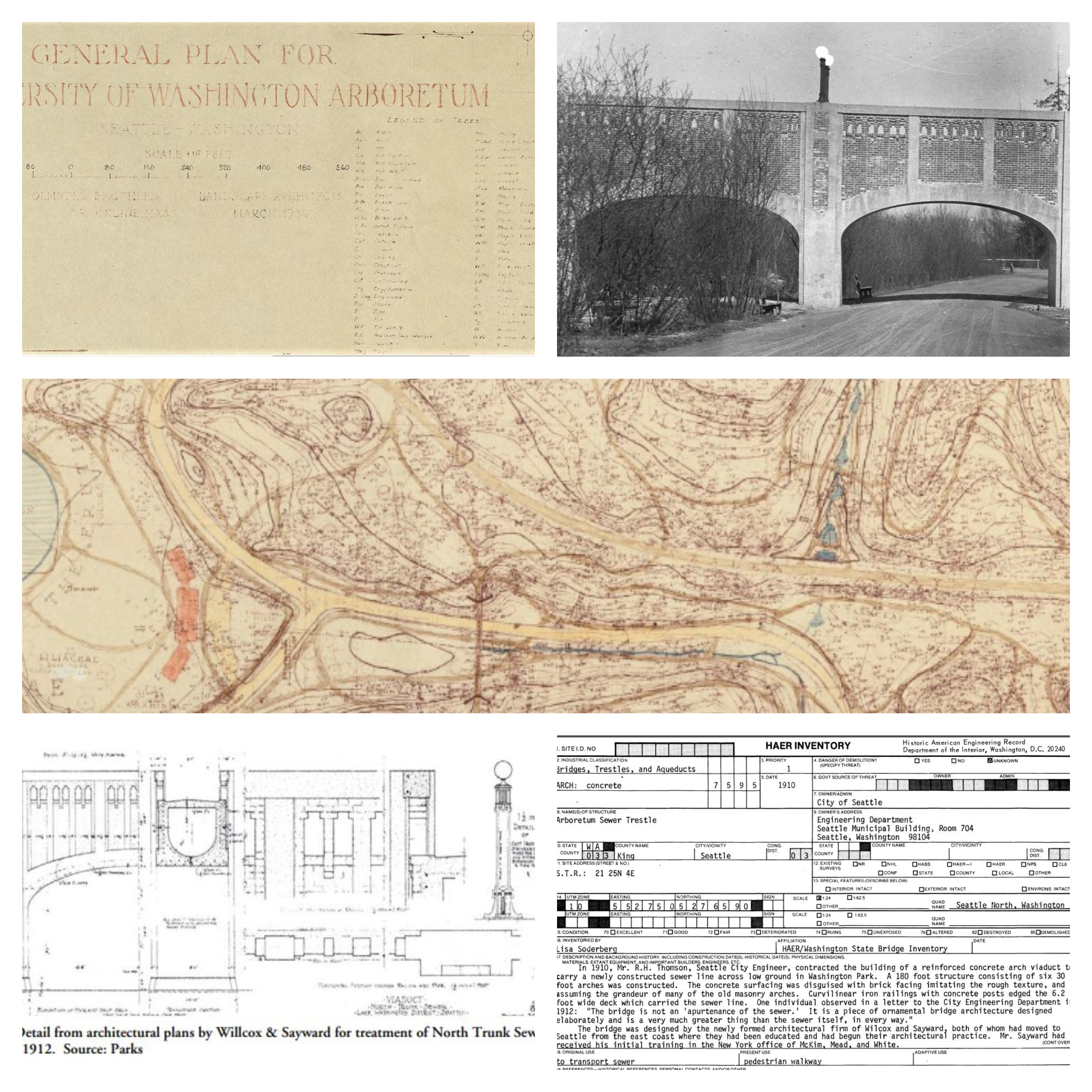 Q: I
am researching the early years of the Washington Park Arboretum for a historical narrative I'm writing. Can you tell me what is growing near the footbridge from E. Lynn Street into the Arboretum in a January 1912 photograph? Do you know when the bridge was constructed?


I did find a 1935 plan from the Olmsted archives which seems to have a full inventory of plants, but some of the abbreviations escape me. I am seeking any other online sources that might help in my research.


A: The bridge, designed by the architects William Sayward and Walter Willcox, was built in 1910, and at the time was referred to as the Arboretum Sewer Trestle or the Arboretum Aqueduct. Because the photo was taken in winter, it does not provide useful clues about the bare shrubs and trees. However, the 1935 plan does yield information, assuming some of those plants would have been there at the time of your photo. I can decode some of the abbreviations (such as Syc for sycamore, V.M. for vine maple, and Cot for cottonwood, W for willow, and A could be alder), and an awful lot of "Cat," which turns out to be Catalpa, according to the 1936 plan's
Legend of Trees
in the high resolution version of the image.
In addition to the Olmsted archives online, you may find these links useful:

"A significant feature of the Washington Park Arboretum that passes directly over Lake Washington Blvd. near the arboretum's northern extent is the Arboretum Aqueduct and Sewer Trestle (also known as the Willcox Footbridge) (Contributing Resource No. 2; 1910). The bridge is a multiarched, concrete-and-brick pedestrian bridge that filters foot traffic over Lake Washington Blvd. The City built the structure in 1910 to carry a newly constructed sewer line over low ground. The aqueduct is a Seattle City Landmark and was listed in the NRHP in 1982."
Search for garden wisdom with us. You'll find researched
answers
,
gardening tips, book reviews, and recommended websites.
© 2021 University of Washington Botanic Gardens