Volume 5, Issue 10 | October 2018

The History of Gardening: A Tour of the Rare Book Collection of the Elisabeth C. Miller Library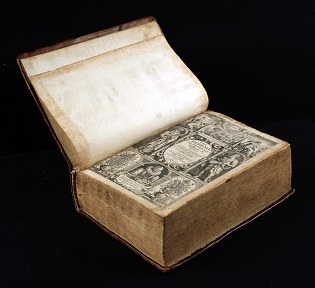 Join Brian Thompson, the Miller Library's Curator of Horticultural Literature, for an intimate exploration into the library's rare and old book collection. The collection was started by Brian Mulligan, who served as director of what is now the UW Botanic Gardens from 1946-1972. It holds books from North America and Britain dating from the 17th to 20th century (the oldest being from 1629), as well as modern botanical references. Normally available only by appointment, these books contain a range of information from plant identification and classification to garden design and forestry, accompanied by exquisitely detailed, sometimes even hand-colored, engraved illustrations. This engaging evening will provide you with a deep dive into select pieces from the collection and the story these books tell about our evolving understanding of gardening, botany, horticulture, and the history of book printing.
Wednesday, October 17, 2018, 7-9pm

; $45. Tickets online through UWBG Education (206-685-8033).

The Herball by John Gerard, 3rd Edition, 1636. Photo taken by Spike Mafford.
Walnut pickles: friend or foe?
researched by Rebecca Alexander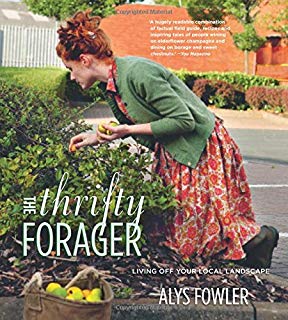 Question:
Is it safe to eat pickles made from unripe walnuts (including hulls)? Are some types of unripe walnuts safe to eat and others not safe? I am not sure what kind of walnut is in my garden. I am also a bit worried by articles I found online which say that juglone from walnuts can cause cell damage. Maybe I should skip this culinary adventure?

Answer:
Pickled walnuts (from English walnut,
Juglans regia
) are a traditional British delicacy. The
Royal Horticultural Society
even mentions them. Alys Fowler's book,
The Thrifty Forager
(2011), says the walnuts for pickling must be picked in early summer before they harden. Traditionally, walnuts for pickling were harvested June 15, St. John's feast day. The famous 16th century herbalist John Gerard said, "the green and tender Nuts boyled in Sugar eaten as a Suckad, are a most pleasant and delectable meat, comfort the stomacke, and expell poison."
All walnut species have edible properties, though black walnut may be more bitter than English walnut.
Edible East Bay
published an article by Kristen Rasmussen in summer 2015 on pickling green walnuts from a native Californian species of walnut,
Juglans californica
.
Anyone who is sensitive to walnuts probably should avoid the pickled ones, too. Like many plants, walnuts have both edible uses and toxic properties. If you do not consume large quantities of walnuts (pickled or otherwise), I do not think there should be dire medical consequences.
Toxic Plants of North America
, 2nd ed., 2013 (Burrows and Tyrl) has a section on walnut. The main toxicity concern discussed is that to horses, and in their case, it is mainly due to the use of walnut wood shavings in horse stalls.
A word about finding random articles on the internet: Context matters, and the citation you found about cell damage is in the context of using juglone (administered in a medical research facility) to kill cancer cells. It is not the context of everyday consumption of walnuts. Reliable sources are hard to find via the internet, and I would view with skepticism any site that is primarily commercial and does not cite trustworthy sources.


I could not find any references to the effects of pickling on the chemical composition of walnuts. Certainly, pickling (like any form of food preparation) will have some effects on nutrients. But since pickled walnuts are likely an occasional snack and not a staple upon which one's diet is founded, there is no cause for concern.
Editor's note: This is an excerpt from our Gardening Answers Knowledgebase entry on pickled walnuts.
New Miller Library website debuts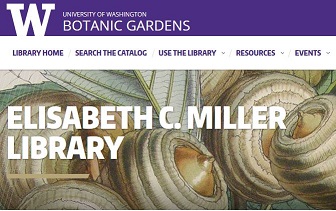 Late last month the Library launched a new website. With a completely refreshed design, the site has moved into the WordPress web publishing system. The new site automatically resizes for viewing on phones and tablets, as well as on desktop computers. Last year 40% of visitors to our website used either a phone or tablet, and trends in technology predict more mobile use of the web in the future. Our highest priority is making the site useful to you, our faithful readers and library supporters.
Take a look
and
tell us
what you think!
The acorn image seen at the top of each page is a detail from a
Quercus lamellosa
illustration by Joseph Dalton Hooker.
The Association of Professional Landscape Designers, Washington Chapter group show UNDERSTANDING: 4 MUSES - 4 MATERIALS has been extended through October 12.
Our next exhibitor, Molly Hashimoto, opens her show with a reception at the library
November 2 from 5 to 7 pm.

© 2018 University of Washington Botanic Gardens