Volume 6, Issue 10 | October 2019

Tea and Trees: A Celebration of Trees
with Linda Ann Vorobik's botanical art and hand-painted silk; Terri Roush's kiln-formed glass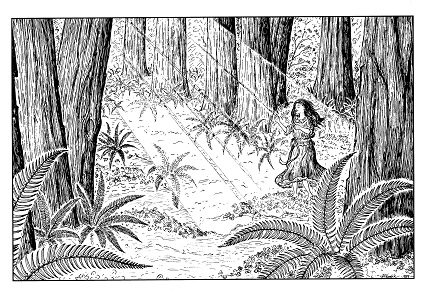 Two Lopez Island Artists share their art inspired by trees they have known and loved. Terri Roush explores color and form through kiln-formed glass. Linda Vorobik shows her hand-painted silk panels of some of her favorite trees along with her botanical watercolors, line drawings, and scraperboard ink drawings.
At a
5-7 pm
reception in the library on
Thursday, October 3
, both artists will welcome visitors with a selection of hot and cold teas.
Outdoor Learning Environments: Spaces for Exploration, Discovery, and Risk-Taking in the Early Years
reviewed by Dorothy Crandell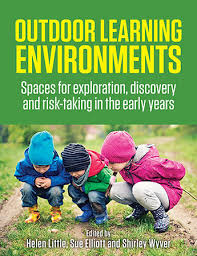 Why do childhood play and learning in the outdoors matter? The short answer is because then we are less likely to destroy it. Good habits start early. With knowledge and habits established in a young generation, the outdoor paradise of the Pacific Northwest will be here for us in the future.
Nature inspires curiosity, learning, and renewal. In a time of widespread tech addictions, expanding cities such as Seattle, and changing behavior and cultural values, connecting with the outdoors contributes in unique and important ways to our health, well-being, and survival in the long run.


Outdoor Learning Environments: Spaces for Exploration, Discovery and Risk Taking In the Early Years
guides educators, policy makers and community builders to developing positive and engaging outdoor learning environments for children. Editors Helen Little, Sue Elliott and Shirley Wyver, as well as other authors, researchers and practitioners, present a range of ideas drawn from contemporary education theories, research and practice. Australia is the location of the publication, but it could be anywhere in the world.
The book highlights how educators interweave learning and the environment, beyond management-style supervision. Positive approaches to risk-taking are considered, with risk-taking defined as events, behaviors and consequences that are associated with some degree of uncertainty about the outcomes. Designing and planning for outdoor learning are included in a way that incorporates children's voices and cultural perspectives. Education for sustaining a healthy environment is explored. The editors, at the same time, address the issue of ensuring that outdoor spaces and equipment align with relevant regulations and safety requirements.


Outdoor Learning Environments opens minds of children and caring adults to the wonders and realities of our environment and to working collaboratively toward sustainable futures with wisdom and heart.
Brian Thompson offers a rare look at the oldest and most unique items in the Miller Library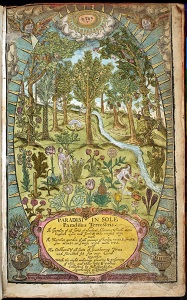 Join Brian Thompson, our Curator of Horticultural Literature, for an intimate exploration into the Miller Library's rare and old book collection. This includes books from North America and Britain dating from the 17th to 20th century (the oldest being from 1629), as well as modern limited editions featuring botanical illustration. These books contain a range of information from plant identification and classification, garden culture practices through the centuries, and forestry, accompanied by exquisitely detailed, often hand-colored illustrations. This engaging evening will provide you with a deep dive into select pieces from the collection and the story these books tell about our evolving understanding of gardening, botany, horticulture, and the history of book printing.
Wednesday, October 16, 2019, 7-9pm; $45. Tickets are available
online
through UW Botanic Gardens Education (206-685-8033).
The Miller Library is open for browsing and research 6 days a week.
You'll find our
hours
and information for visitors on our website.
© 2019 University of Washington Botanic Gardens