Volume 6, Issue 9 | September 2019

Plants Pressed: herbarium specimens reveal history

In the Miller Library through September 28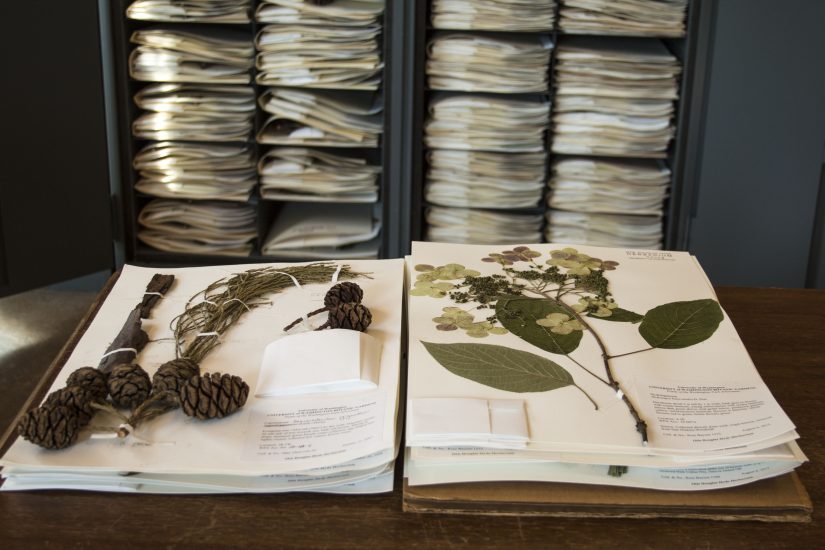 Plants Pressed narrates the power of plants throughout history. Herbaria of pressed plant specimens originally served as pharmaceutical references of potent poisons and healing remedies. Herbarium collections continue to provide scientists vital information about plants in our past and present environments, but they also document and represent a disturbing history that give us insights into the harmful racial divide that persists in the United States today.


The Otis Douglas Hyde Herbarium
collects and houses pressed plant specimens from the UW Botanic Gardens and from the research of students, staff and faculty. It is a valuable storehouse of botanical DNA from the Seattle region, the Pacific Northwest and beyond.
Leaflet readers are invited to meet Herbarium Manager Eve Rickenbaker at a reception she is hosting on Friday, September 6, from 5 to 7 pm in the Miller Library. Eve will also speak about the exhibit in the library Thursday, September 26, from 5 to 7 pm.

Can I grow saffron in Seattle? A resounding YES!
from Laura Blumhagen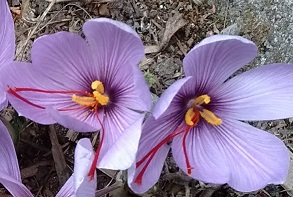 Used in rice dishes, desserts, and special-occasion baking in many cultures around the world, saffron lends an appealing buttery aroma along with a golden hue that is irreplaceable. It is also quite expensive to buy. I wondered if it could be grown in a home garden here in Seattle. A few years ago I bought a handful of
Crocus sativus
corms at the Hardy Plant Society of Washington's fall bulb sale, planted them in a dry corner of my sandy herb garden, and promptly forgot they were there.
The following October those corms sent up lovely pale flowers with the characteristic deep red threads, which persist even as the petals begin to fade. That's when the gardener can swoop in, pluck the threads, and leave them to dry on a plate for a few hours. They shrink drastically as they dry, down from about four centimeters long to two, and the color deepens to the rusty red-orange familiar from those tiny spice jars. I'm happy to report that homegrown saffron is every bit as rare and subtle as the imported type, and my cluster of flowers seems to grow a little each year.
For more information about growing saffron (and ninety-six other flavorful herbs) check out
The Culinary Herbal
by Susan Belsinger and Arthur O. Tucker, published by Timber Press in 2016.
Dr. Peter Zale of Longwood Gardens speaks at Meany Hall
for 25th annual Elisabeth C. Miller Lecture September 12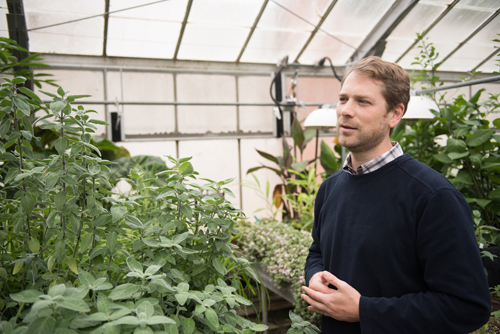 Peter Zale of Longwood Gardens is well-known for his plant explorations throughout the United States, Japan, Vietnam, Myanmar, the Republic of Georgia, Azerbaijan, Uzbekistan, and China. Dr. Zale will be at UW's Meany Hall for the Performing Arts next Thursday, September 12, for the Elisabeth Carey Miller Memorial Lecture. He will speak about his work and Longwood's history of plant collecting and its value for conservation, plant breeding, and international scientific collaboration.
The lecture starts at 7 pm, with doors opening at 6:30. Free tickets are available via email. To receive tickets please email
info@millergarden.org
. You will receive your e-ticket within 5 business days of your request.
The Miller Library is open for browsing and research six days a week.
You'll find our
hours
and information for visitors on our website.
© 2019 University of Washington Botanic Gardens