VOLUME 6, ISSUE 4 | April 2019

Share your work: send us a poster design by May 3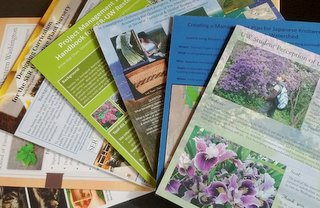 Students, please join our ninth annual student research poster exhibit!

Where: Elisabeth C. Miller Library at the Center for Urban Horticulture
When: May 10 – 31, 2019
What: Share your research/project with a general audience
Who: Undergraduate and graduate students in the School of Environmental and Forest Sciences, including Ecological Science and Resource Management and Master of Environmental Horticulture programs
Students in the Society for Ecological Restoration UW and UW Restoration Ecology Network
Why: Develop outreach skills; add to your CV; share your work

How: Create a 14x14" mini-poster in PDF format.
Be sure to include your name, date, and academic program.
Send to hortlib@uw.edu by May 3, 2019.
The library will take care of printing and mounting.
See examples from past exhibits.

Party: Of course! Friday, May 10 from 5- 7pm
After: Posters will be available on the library's website
Questions: Brian Thompson, bthomp@uw.edu; 206-543-1434
Library welcomes Pacific Northwest Botanical Artists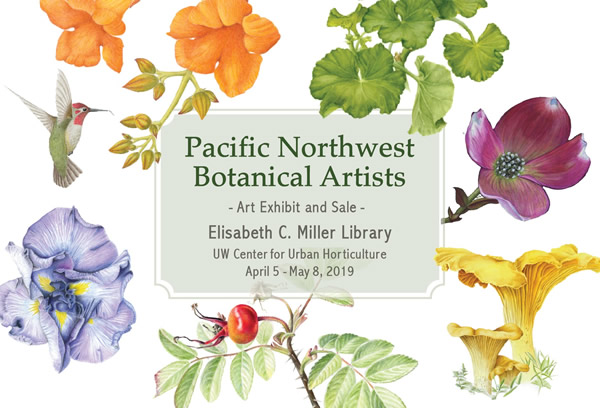 Members of the Pacific Northwest Botanical Artists (our local chapter of the American Society of Botanical Artists) will be showing their work in the library during the month of April and the first week of May.
An annual event, this group show will include new work by skilled local artists. Artists will offer framed and unframed prints and cards as well as original watercolor paintings for sale, with a portion of the proceeds to benefit the library.
Garden Lovers' Book Sale April 5 and 6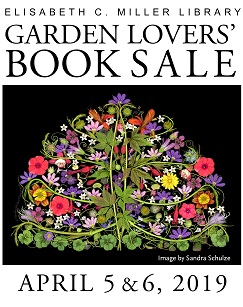 Our most-anticipated event of the year comes this week: the two-day Garden Lovers' Book Sale.
Opening Night Party: Friday, April 5, 5 to 8 pm.
Wine and dine while shopping for horticultural books and bidding in the silent auction. Tickets are limited and cost $30. To purchase call 206-543-0415 or visit the Miller Library by Wednesday, April 3.


Saturday Sale: April 6, 9 am to 3 pm.
We offer thousands of gently used books for sale on gardening, plants, ecology and related topics. Free admission and excellent company as you browse for bargains!
Spring Quarter display features Pacific Northwest flora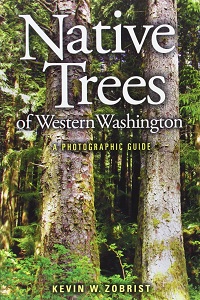 This quarter we celebrate the plants native to our region. With courses such as
Pacific Northwest Ecosystems
, Native Plant Production,
and
Silviculture
offered through The College of the Environment's School of Environmental and Forest Sciences this spring, the library is featuring relevant books, peer-reviewed journals, and theses in our Student and Faculty display area near the armchairs in the corner.
The library offers field guides to trees, works on wetland plants, propagation handbooks, recent theses, wildflower guides, articles from peer-reviewed journals and much more. Visitors are encouraged to browse, using or borrowing items directly from the display, and to ask questions. Our experienced staff can guide your research and help you get the most from your library time. Class tours of the library are encouraged. Just call 206-543-0415 or email hortlib@uw.edu to schedule a tour.
The Miller Library is open for browsing and research 49 hours each week.
You'll find our
hours
and information for visitors on our website.
© 2019 University of Washington Botanic Gardens