VOLUME 6, ISSUE 6 | June 2019

Plants of the world: an illustrated encyclopedia of vascular plant families
reviewed by Charlotte A. Tancin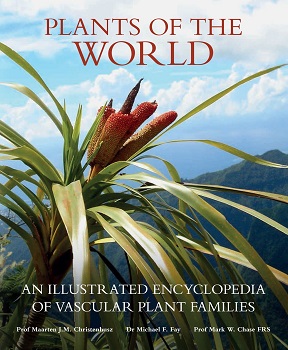 Charlotte Tancin,
a member of the Council on Botanical and Horticultural Libraries, is the Librarian for the Hunt Institute for Botanical Documentation at Carnegie Mellon University in Pittsburgh.


Plants of the World
by Maarten J. M. Christenhusz, Michael F. Fay, and Mark W. Chase is the first book to explore systematically every vascular plant family in the world. The plants are organized in a modern phylogenetic order, in which more than 450 families are described and illustrated.
Following an introduction that sets out the various aspects that are covered in the treatments, the entries follow an encyclopedic format with information about distribution, phylogeny and evolution, numbers of genera and species, uses, largest genome, and etymology. Illustrations are color photographs showing key features of selected representatives. Small global distribution maps are included.


The information isn't detailed but the entries capture in a summary manner the basic features of every vascular plant family in the world. The end matter includes a glossary, further reading, general references and index.


This ambitious book seems like an important reference work that will set the tone for further works to follow.


Carletta Carrington Wilson's field notes
in the Miller Library through June 28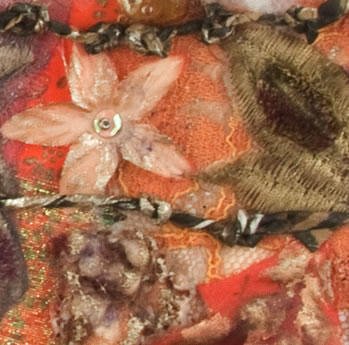 Artist Carletta Carrington Wilson considers the direct relationship between literacy and the power of self-determination, particularly for field laborers who were enslaved. The artist discusses the legacy of anti-literacy laws in this statement on her work:

"That in any slave state a field hand should learn to read is remarkable..." -- Frederick Douglass

Twisted and knotted paper lines constitute a unique form of correspondence in the series field notes. Each letter-sized collage's message is signed with an X, the universal signature of an illiterate person. They are joined, in this show, by works best described as signs and signifiers.

Unlike those who labored in close proximity with masters and mistresses, field hands would not hand over or handle newspapers, letters, books, diaries or journals. They did not witness children learning to read and write. Upon emancipation, learning to read and write became paramount for the enslaved. That string of knotty lines, that threaded trail pointed to the possibility of unimaginable freedoms. Comprehending the spell cast by letters could only enable a person to further dispel the conditions created by dint of their enslavement.

Language is a visual medium, one by which form, shape and color inform an eye and shape a mind. Through the lens of history, I visit and revisit the role language has played in the creation of a past and the scripting of its future.

My work is an exploration of the "text of textiles." The exhibit, field notes, reconstructs the field as a landscape of literature, its rows written upon by hands mapping a place of ancestral memory in code.

Meet the artist at a reception she is hosting in the library this Thursday, June 6, from 5 to 7pm. She will also be speaking about her work on June 20 in the library, beginning at 5 pm.
From the Plant Answer Line: culinary uses of fig wood
researched by Rebecca Alexander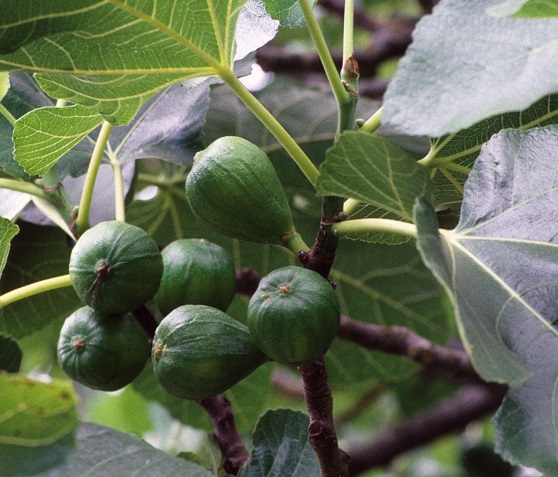 Question:
I
had a fig tree that fell over due to fast growth after prolonged heavy rains. Some of the wood has been saved for possible use in smoking meats and/or conditioning of home-brewed beer. Are there potential toxins I should be concerned about? What flavors and/or aromas might I expect?


Answer:
The New York Times published an
article
by Florence Fabricant (May 23, 2001) about the aromatic properties of fig wood. Excerpt: "Chefs love hardwoods for grilling. Fig wood, which burns hot and fast and sends a heady, almost sweetly floral aroma into the air, is the latest one gaining their favor."
Pascal Baudar's book, The Wildcrafting Brewer (Chelsea Green Publishing, 2018), has a section on the use of bark and wood in making beer. He suggests using wood chips, toasted and added to fermenting beer (or soda, or mead). Fig is among the woods he recommends for its "mild and nutty qualities." (Other wood chips he mentions as worthy additions are manzanita, maple, mesquite, olive, white ash, and yellow birch).


The only toxicity I can think of would be the sap (latex) that is in the leaves, stems, and unripe fruit, and can cause skin irritation. There is additional information from Purdue University's New Crop Resource
online
.
Editor's note: this is an excerpt. For the full question and answer, see the Gardening Answers Knowledgebase record.
The Miller Library is open on our summer schedule beginning June 17.
You'll find our
hours
and information for visitors on our website.
© 2019 University of Washington Botanic Gardens