VOLUME 6, ISSUE 5 | May 2019

Trends in borrowing: our 20 most-borrowed items
an annual feature by Laura Blumhagen

What are Miller Library borrowers reading this year? Each spring we look at the most popular items of the preceding 12 months, gaining insight into how our collections are used. As in past years, many of your favorite books are locally produced and about topics of special interest here in the Pacific Northwest. This year we also see a range of special topics that are of global interest, including botany, design with environmental ethics in mind, small gardens, and the human/nature connection. Children's books were so popular in our collection this year that they are being listed separately, in this month's Leaflet (archived on our website), where you'll also find the top twenty Miller Library books since our automated circulation system began in 2012. Here are Miller Library borrowers' top picks this past year:

Take a tip from your fellow borrowers and check them out!
Try our new enhanced resource guide on growing food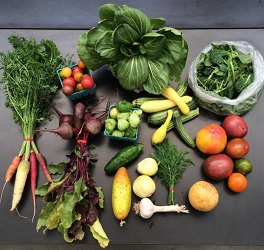 Are you growing fruit and vegetables this spring with UW Farm, in pots in your windowsill, or in a community garden? Will this be your first year to brighten your meals with homegrown parsley, or the year your rhubarb is finally ready to harvest, or the year you start to grow your own strawberries? We've collected some of our favorite tips, reference questions, recommended websites, videos and books tom help you
get started
growing food. You'll also find our short list of the best fruits and vegetables to grow at home in the Pacific Northwest.
Garden Wise: a tool for protecting ecosystems
reviewed by Brian Thompson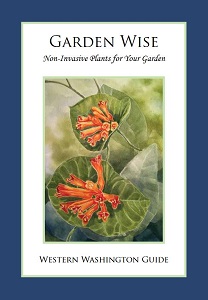 How do you convince gardeners, landscape designers, or nurseries to avoid planting or selling invasive plants? An effective tool is to provide alternatives – plants that provide a similar aesthetic but do not wreak havoc on our native plants and ecosystems.
Garden Wise: Non-Invasive Plants for Your Garden, Western Washington Guide
is just such a tool. Published since 2006, the newest edition (2019) presents a selection of herbaceous, groundcover, aquatic, and even woody plants that are invasive in western Washington. Described typically with two photos, a close-up and a landscape shot of an aggressive stand, each entry will help even the casual plant observer identify the culprits. One example is Yellow Archangel (
Lamiastrum galeobdolon
), a "trailing plant [that] easily establishes wild populations, in many cases as the result of improper disposal of garden cuttings or hanging baskets."
Best of all, at least three alternatives are described for each invasive plant, also with photos that demonstrate their similar "look" and garden appeal. Many of these are natives. As an alternative to Yellow Archangel, the gardener is encouraged to consider Wild Ginger ( Asarum caudatum), a native groundcover that also grows well in part to full shade.


The Washington State Noxious Weed Control Board heads a long list of organizations (including the UW Botanic Gardens) that have produced this document. Coming soon is a similar booklet for eastern Washington. Both will be available in the Miller Library, or in
.PDF format
at the Board's website (www.nwcb.wa.gov).
Student poster exhibit opens May 10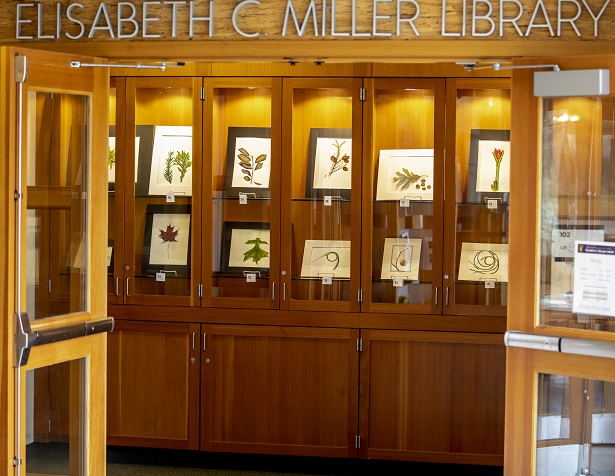 The library's doors will be open until 7 pm on Friday, May 10, for an opening reception to begin the annual display of student posters. Drop in, enjoy light refreshments, and learn a bit about what undergraduates and graduate students are studying here.
The poster exhibit continues through May 31, giving students an opportunity to share their work with the whole community of library visitors.
The Miller Library is open for browsing and research 49 hours each week.
You'll find our
hours
and information for visitors on our website.
© 2019 University of Washington Botanic Gardens