VOLUME 6, ISSUE 10 | October 2019

Spotlight on ecological restoration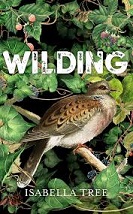 This autumn quarter the University of Washington offers many courses that touch on restoration ecology. From survey courses such as ESRM 101 (Forests and Society) to SEFS 525 (Current Topics in Phytoremediation) and beyond, more than twenty different courses will bring ecological restoration resources to the forefront for hundreds of UW students and researchers in the College of the Environment this quarter.
To support this work, the Miller Library will be highlighting some favorite ecological restoration journals and books, including the University of Wisconsin's journal
Ecological Restoration
,
archived online
for those with University of Washington credentials. Browse and borrow from the display, which includes many popular resources such as Isabella Tree's
Wilding
(pictured), on the journal shelf near the library's north windows. Anyone can also use our online catalog to see
recommended resources
and registered borrowers can place holds to check out specific titles.
Tea and Trees
exhibit opens this week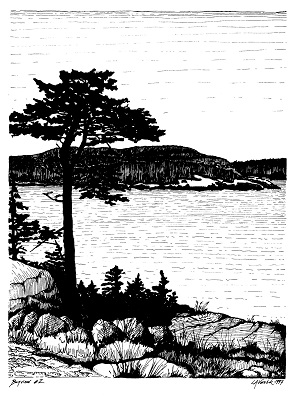 Two Lopez Island Artists share their art inspired by trees they have known and loved. Terri Roush explores color and form through kiln-formed glass. Linda Vorobik shows her hand-painted silk panels of some of her favorite trees along with her botanical watercolors, line drawings, and scraperboard ink drawings.

At a 5-7 pm reception in the library on Thursday, October 3, the artists will welcome visitors with a selection of hot and cold teas.

Students and Faculty: the Miller Library is here for you!

Need some assistance navigating your first research project of the quarter? We're happy to help you find materials on a drop-in basis whenever the library is open. Saturdays the library is open 9 am to 3 pm, and Mondays we're open 9 am to 8 pm. Tuesday-Friday you'll find librarians on duty 9 to 5. If you'd like a one-on-one meeting with a librarian who can show you how to find journal articles and other resources to pursue your topic efficiently and successfully, just email
hortlib@uw.edu
or call 206-543-0415.
Faculty and returning students: please forward this to those who are new, and encourage them to visit the library! If you've received this newsletter from a colleague, you can visit our website to
sign up
for your own subscription.
The Miller Library is open for browsing and research six days a week.
You'll find our
hours
and information for visitors on our website.
© 2019 University of Washington Botanic Gardens