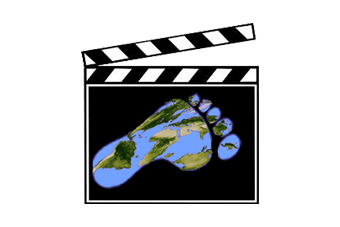 Now It's Time for Action!
All of you have calculated your emissions and you have surely discovered the unexpectedly high impact of some of your behaviors (eating meat, flying to a sunny destination, etc.) on your total footprints.

Are there any behaviors that you are really willing to change or to improve for the sake of the environment? What challenges do you encounter or think you will encounter while trying to change these things? What help, support, and insights from others would make your life easier with these new behaviors?

Let's discuss these issues and make our pledges here!
The world will be a better place if...

The world will be a better place if people recycle paper. In addition if people are more careful about wasting energy for example you should always turn off the light when you leave the room.

mgasparac(Canada)
2021-10-01 14:52:47
I agree with your statement. I don't think enough people recycle, instead they are using the ocean as their recycle and even their garbage. I think this is a disgrace and its rude. People could also reduce energy use by showering less and try using their heating system less, especially when you don't need it. What we could do to improve the world is invest in solar powered things, and get electric cars. We have until the end of the century to fix this and save our future.

ScarletteCat1899
2021-10-01 17:09:06
Okay now I know that this doesn't have anything to do with climate change but I just wanted to say that I completely agree with what is being said here. Now onto the climate change stuff. Some stuff that I think we could do to help our planet is to install solar panels on the roof of your house (if possible), to eat less meat. another thing we could do is wear sweaters during winter, so you don't have to heat your house as much during winter.

harmony.c(canada)
2021-10-02 11:15:13
i agree with you. not only should they recycle paper, they should be recycling everything that can be recycled. in my opinion, recycling things should be mandatory. I mean after all it really isn't that hard to recycle things. if we all recycle, it would reduce the sea pollution as many of our plastic, pop cans, paper bags etc ends up in the ocean. if possible, we should try to purchase things with less packaging. in addition to that, like the others said we should all try to shorten the time we are in the shower. during the summer, instead of turning on the AC we should open the windows or turn the fans on. if they have the privilege to have a choice between a car that is powered by gas or an electric and hybrid cars, they should definitely go for the electric or hybrid cars as it does not produce as much Co2 and it will improve our air quality.

Y-Kawa (Canada)
2021-10-02 16:09:01
I completely agree with your statement. We could start having less meat diet, taking shorter showers, reusable containers, electric cars, blankets instead of heaters, and many more actions to fight against climate change. Also us humans heavily rely on fossil fuel and if we don't reduce the usage of it the world would never be a better place. If we don't take action right now who knows when the earth would come to an end.

juliadi
2021-10-03 12:15:02
I agree. I think that recycling anything you can is a great was to prevent more carbon emissions. It won't solve the whole problem but it is easy and makes a difference however small.