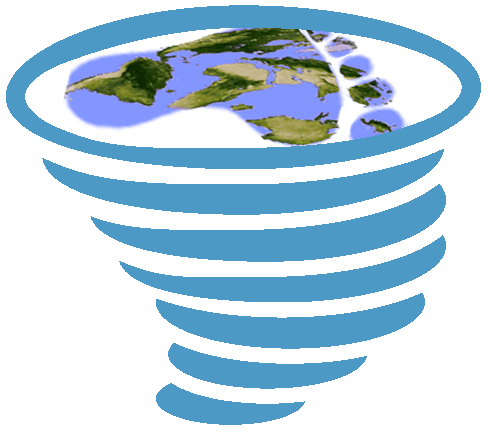 Extreme Weather
In the Northern Hemisphere in 2017 and 2018 brought several destructive hurricanes to the shores of North America, the Caribbean, and throughout the Pacific rim. Such extreme weather events are predicted to get more common and more severe with increasing climate change.

Several participating classes in the ISCFC were or are in the path of these storms and we hope for the best for them, their families and communities.

We would love to hear from students affected directly and indirectly by extreme weather events, and also any students who have been following the news this summer.

What are your thoughts about the connection between climate change and extreme weather events? Has this hurricane season increased your concern about climate change or not? Do you think that US citizens and residents (and others in the region) will take climate change more seriously now?

taya henry
2021-02-19 12:25:07
It's snowing in Texas right now, roofs are caving in, and there are blackouts. I think this is a sign that climate change is real and happening, affecting us in all types of ways. Will this happen in the Bay Area next?

Jeremy C (Canada)
2021-02-19 18:34:09
I totally agree. I find it astounding that some where that usually know for its heat and sunlight is being hit by more snow then I have all year in Canada. I live in BC so it hasn't usually been that cold but we used to at least get a couple days of snow on the ground here. This year I think I've seen a total of two days with snow on the ground and one of them was mostly slush. In the last couple days I've even already seen buds starting to pop up like its becoming spring.

Amelia Johnson
2021-03-09 08:13:52
These are really good examples of how climate change is having a major impact on places all over the world. It also shows how different it can be. For example, places that are usually cold are becoming warmer, and places that are usually hot are becoming much colder.

Imre1234
2021-04-28 18:18:43
I agree climate change is really impacting the weather right now and its only going to get worse if we dont try to stop it. Last year in california the temperature got up to 121 degrees F (49c).

lufeBOD
2021-04-29 10:05:52
I definitely think that this is true. What happened in Texas is a great example of extreme weather. Climate change has drastically impacted weather in many different parts of the world. I live in California and the extremely warm and dry weather has caused many fires over the last couple years. It has just gotten worse too. In the fall of 2020 the smoke from the fires blocked out the sun in the Bay Area even though the fires were many miles away. The sky turned orange and red because of the smoke blocking out the sun. This is also happening in other parts of the world. For example, the Union of Concerned Scientists predicted that hurricane are likely to be more intense due to climate change.

Norine
2021-05-02 13:32:36