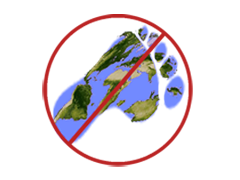 Off the Table?
Are there aspects of your daily life that you know contribute to your carbon footprint but you are unwilling to compromise to change them? In other words, what about your life is "off the table" when it comes to carbon emissions? It's OK to admit it- we all have these cherished behaviors!

Bella.barnes
2021-04-05 10:08:45
I also have an issue with this, from not turning off lights when I leave a room or keeping my phone plugged in when it doesn't need to be. Sometimes I just need a reminder to turn off my light or tv in my room.

Liyeh
2021-04-20 19:36:32
We all have behaviors. We possibly can't stop ourselves from turning off the lights sometimes. However, I think the only way to change is for us to actually be more compassionate and dedicated to help support this cause. Although I am in Taiwan currently. We from the other side of the world also helps and tries to support this cause. I hope you guys can too.