Alliance for Pandemic Preparedness
December 1, 2020
COVID-19 LITERATURE SITUATION REPORT DEC. 1, 2020
Category: COVID-19 Literature Situation Report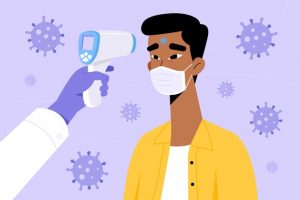 The scientific literature on COVID-19 is rapidly evolving and these articles were selected for review based on their relevance to Washington State decision making around COVID-19 response efforts. Included in these Lit Reps are some manuscripts that have been made available online as pre-prints but have not yet undergone peer review. Please be aware of this when reviewing articles included in the Lit Reps.
Today's summary is based on a review of 524 articles (466 published, 58 in preprint)
Key Takeaways
SARS-CoV-2 may have been introduced in the US earlier than previously recognized based on the detection of antibodies reactive to SARS-CoV-2 found in archived samples from routine blood donations in 9 states from December 2019 and January 2020. More
A cross-sectional study representing 34 million US adults found that receiving unemployment benefits was associated with a lower likelihood of having unmet health-related social needs, delaying healthcare, and experiencing depressive and anxiety symptoms. More
A US-based model using a scenario with 40% vaccination coverage that prioritizes healthcare workers and high-risk individuals and excludes children under 18 could reduce the SARS-COV-2 attack proportion to 1.6% and decrease hospitalizations and deaths by 85% and 88%, respectively. More
Article Summaries
Transmission
Geographic Spread
Testing and Treatment
Vaccines and Immunity
Clinical Characteristics and Health Care Setting
Modeling and Prediction
Public Health Policy and Practice
Other Resources and Commentaries
Report prepared by the UW Alliance for Pandemic Preparedness and the START Center in collaboration with and on behalf of WA DOH COVID-19 Incident Management Team.