Alliance for Pandemic Preparedness
Archive
2021
March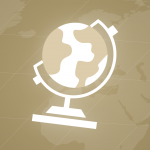 A meta-analysis of randomized clinical trials comparing patients with COVID-19 treated with convalescent plasma versus controls found no significant differences in all-cause mortality, length of hospital stay, mechanical ventilation use, clinical improvement, or clinical deterioration.
February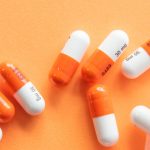 An analysis of publicly available data on COVID-19 mortality in England and Wales suggests that absolute mortality rates (all cause) for teachers were low, and that primary school teachers were not at elevated risk of death compared to the general population. Secondary school teachers had a slightly higher risk of dying of COVID-19 relative to all professionals and working-aged people.
January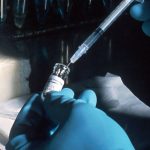 Health care workers hospitalized for COVID-19 were less likely to require admission to an intensive care unit and less likely to be admitted for 7 days or longer when compared to matched non-healthcare workers. There were no differences between HCWs and non-HCWs in terms of need for mechanical ventilation.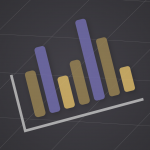 Recipients of the 2-dose regimen of the Pfizer vaccine (n=20) had similar neutralizing titers against SARS-CoV-2 viruses engineered to contain key spike protein mutations from B.1.1.7 variant (1.4-fold) and B.1.351 variant (0.8-fold) compared to neutralizing geometric mean titers (GMTs) against wild-type SARS-CoV-2.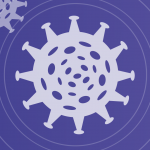 This document is intended to serve an updated resource compiling information about what is known about COVID-19 and SARS-CoV-2 in the context of schools, with a primary focus on K-12 grades.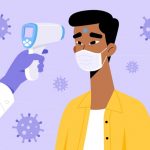 The SARS-CoV-2 variant B.1.351 (South Africa) showed some resistance to neutralization by certain monoclonal antibodies, convalescent plasma, and sera from people who had received the Pfizer or Moderna vaccines. The B.1.1.7 (UK) variant also showed some resistance to neutralization, but to a lesser extent.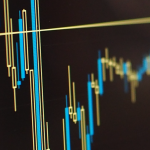 An outbreak of SARS-CoV-2 associated with a Florida high school wrestling tournament in December 2020 had an attack rate of at least 30% and a secondary attack rate of at least 9%. Among contacts, household members had the highest attack rate (at least 30%) and test positivity rate (60%).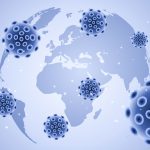 Sera from human subjects or non-human primates that received the mRNA-1273 (Moderna) vaccine showed no significant reduction in neutralization activity against the SARS-CoV-2 B.1.1.7 variant emerging from the UK, but reduced activity against the B.1.351 variant emerging from South Africa.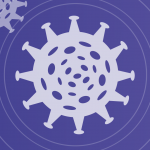 Compared to a 59% reduction in transmission with a 14-day quarantine period, a 7-day quarantine with a negative RT-PCR test or a negative antigen test on day 7 could reduce transmission by 54% and 50%, respectively.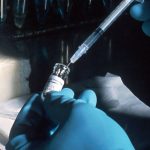 The SARS-CoV-2 501Y.V2 lineage, first identified in South Africa, was found to largely escape neutralization from both monoclonal antibodies and convalescent polyclonal sera capable of neutralizing existing parent lineages.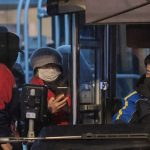 The sensitivity of the BinaxNOW antigen test to detect people infected with SARS-CoV-2, compared with RT-PCR, was 35.8% among asymptomatic persons and 64.2% among and symptomatic persons. Specificity was near 100% in both groups. Sensitivity was higher among specimens positive for viral culture.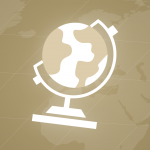 A more highly transmissible variant of SARS-CoV-2, lineage B.1.1.7, has been confirmed in 76 cases in the United States as of January 13, 2021. Models suggest that this variant has potential to drive a new phase of exponential growth in cases in the US, and that even if vaccination protects against infection, substantial transmission of the variant will continue until it becomes the dominant strain.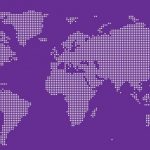 Interim results of the phase 1-2a trial of the Johnson & Johnson adenovirus vector vaccine (Ad26.COV2.S) showed SARS-CoV-2 neutralizing-antibody titers were detected in 90% or more of all participants on day 29 after the first dose and reached 100% by day 57 regardless of age or dose group. The most frequent adverse events included fatigue, headache, and fever.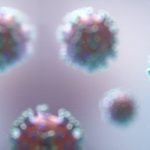 During March 1–December 12, 2020, a total of 2,871,828 laboratory-confirmed cases of COVID-19 in young people aged 0–24 years were reported in the United States, with the majority (57%) occurring among those aged 18–24 years. Temporal incidence patterns suggest that young adults might contribute more to community transmission than do younger children.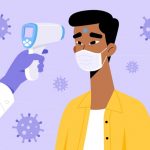 Rates of pediatric hospitalization for COVID-19 varied considerably across states from May to November 2020. In May, rates ranged from 0 per 100,000 (HI and RI) to 5.4 per 100,000 (NJ) and in November ranged from 3.4 per 100,000 (NH) to 32.8 per 100,000 (AZ). Some states experienced a rapid increase in rates, with Utah experiencing a 5,067% increase (from 0.3 to 15.5 per 100,000) within 3 months.
Among collegiate athletes exposed to COVID-19 (n=1,830), one quarter had positive test results during quarantine with a mean of 3.8 days from quarantine start until the positive test result.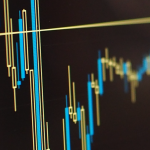 Transmission of SARS-CoV-2 increased rapidly at an Arkansas university within two weeks of the start of the 2020-2021 academic year, likely facilitated by congregate living settings and gatherings, particularly fraternity and sorority recruitment activities.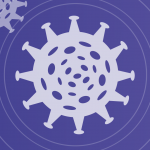 Anti-spike and anti-RBD IgG antibodies persisted up to 6-8 months post-symptom onset in 90% and 88% of individuals, respectively. Paired timepoint analysis showed that anti-spike and anti-RBD IgG declined with a half-life of 68 and 69 days, respectively.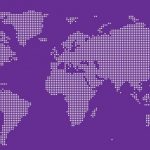 An analysis combing seroprevalence data with reported cases estimated 46,910,006 SARS-CoV-2 total infections, 28,122,752 symptomatic infections, 956,174 hospitalizations, and 304,915 deaths occurred in the US through November 15, 2020. The authors estimate that 14% of Americans were infected with COVID-19 by mid-November.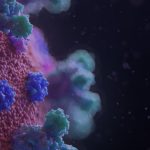 Mutations in three main epitopes of the SARS-CoV-2 spike receptor-binding domain (RBD) affect neutralizing activity of convalescent serum. Mutations occurring at the E484 site had the biggest average effect with a >10-fold reduction in serum neutralization in some donors. The impact of specific viral mutations on neutralization varied substantially across individuals and within the same individual over time, with no mutation completely eliminating neutralizing activity.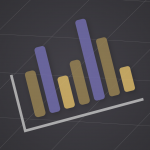 The Moderna vaccine mRNA-1273 showed 94.1% efficacy at preventing COVID-19, including severe disease, in a peer-review publication from the phase 3 trial. Efficacy was similar across key secondary analyses, and all severe cases of COVID-19 occurred in the placebo group.
2020
December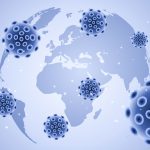 A nationally representative longitudinal survey (n=8,167) found that self-reported likelihood of getting a COVID-19 vaccine declined from 74% in early April to 56% in early December. Significant declines in the likelihood of vaccine uptake were observed in all gender, age, racial/ethnic, and education subgroups.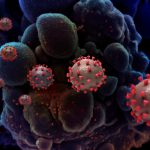 Presence of anti-spike or anti-nucleocapsid IgG antibodies was associated with a reduced risk of SARS-CoV-2 reinfection among health care workers in the UK over 6 months of follow-up.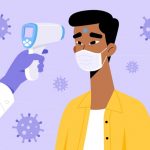 An investigation of the transmission of the mutated 501Y strain of SARS-CoV-2 circulating in the United Kingdom (UK) suggests that it may be 75% more transmissible than the previous lineage, but there does not appear to be significant spread outside of the UK despite sporadic cases in Wales, Australia, Spain, and the US.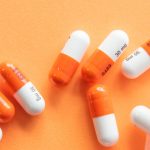 The Advisory Committee on Immunization Practices issued an interim recommendation for use of the Moderna COVID-19 vaccine in persons aged ≥18 years for prevention of COVID-19 on December 19, 2020.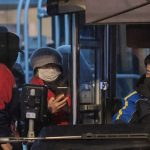 A randomized trial found that tocilizumab reduced the risk of mechanical ventilation but did not prevent deaths among patients with COVID-19 pneumonia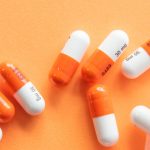 An interim analysis of the ongoing trial for the antibody cocktail REGN-COV2 among non-hospitalized COVID-19 patients (n=228) found a larger difference in viral loads (mean difference of -0.41 log10 copies per milliliter) among patients in treatment group compared to placebo group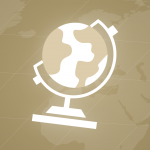 The COVID-19 pandemic was associated with substantial increases in all-cause mortality among US adults aged 25-44 years from March to July of 2020. In multiple regions, deaths due to COVID-19 in this age range were similar to or exceeded unintentional opioid deaths that occurred during corresponding months in 2018.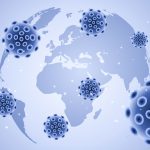 Attending school or child care was not associated with receiving a positive SARS-CoV-2 test result among children and adolescents aged <18 years in Mississippi. By contrast, infection was more likely among children who had close contact with a person with COVID-19 and among those who attended gatherings with persons outside their household.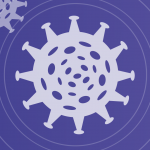 The US Advisory Committee on Immunization Practices issued an interim recommendation for use of the Pfizer-BioNTech COVID-19 vaccine in persons aged ≥16 years for the prevention of COVID-19.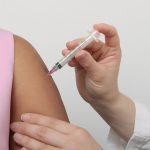 School-based mitigation strategies recommended by CDC would cost an estimated 0.3% to 7.1% more than school expenditures reported by states in fiscal year 2018
Results of the phase 3 trial for the BioNTech and Pfizer vaccine BNT162b2 (n=21,720 in vaccine group, 21,728 in placebo group) showed a vaccine efficacy of 95%, with 8 cases of COVID-19 in the vaccine group and 162 cases in the placebo group after 2 doses.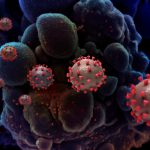 Following school reopening in England between June 1 and July 17, 2020, only 177 COVID-19 events were identified among 57,600 educational settings. Of these, 113 consisted of a single case, nine involved two or more cases that occurred close enough in time such that secondary infection was unlikely, and 55 involved outbreaks of at least two epidemiologically linked cases. There was a median of 1 secondary case in the outbreaks. The risk of an outbreak was positively associated with the level of community COVID-19 incidence.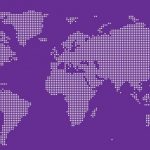 An interim analysis of ongoing phase 2/3 trials for the Oxford–AstraZeneca vaccine ChAdOx1 nCoV-19 showed overall vaccine efficacy was 70.4%, with no COVID-19-related hospital admissions occurring in vaccine recipients and 10 occurring in the control group.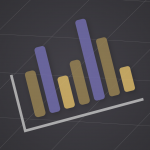 A meta-analysis found that of 213 SARS-CoV-2 transmission clusters from 12 countries, 3.8% had a pediatric index case. The secondary attack rate was lower among pediatric than adult household contacts (RR=0.62).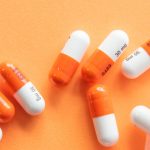 From March-August 2020, data from the COVID-NET indicated that more than 1 in 5 younger adults (ages 18-49) without underlying conditions who were hospitalized with COVID-19 in the US experienced severe illness requiring ICU-level care.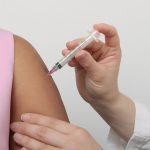 The Advisory Committee on Immunization Practices recommends that health care personnel and residents of long-term care facilities be offered COVID-19 vaccination in the initial phase of the US vaccination program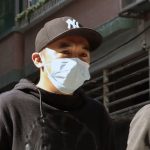 In Korea, reopening schools with good adherence to mitigation measures among students did not lead to significant increases in the proportion of pediatric cases with COVID-19 in the nation (7% by May 20 and 7.2% by July 31).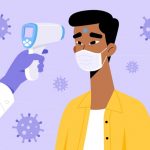 SARS-CoV-2 may have been introduced in the US earlier than previously recognized based on the detection of antibodies reactive to SARS-CoV-2 found in archived samples from routine blood donations in 9 states from December 2019 and January 2020.
November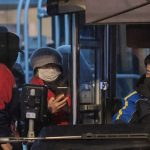 A model estimating the societal and healthcare burdens of SARS-CoV-2 infections indicated that there were 2.4 million hospitalizations and 44.8 million symptomatic illnesses in the U.S. from February 27–September 30, 2020, yet only 1 of every 2.5 hospitalized infections and 1 of every 7.1 non-hospitalized illnesses may have been reported.
• A model assessing the relative impact of symptom monitoring, testing, and quarantine practices on transmission of SARS-CoV-2 by infected travelers suggests that quarantining for 14 days could almost completely eliminates risk of transmission. When combined with symptom monitoring and testing, a 7-day quarantine after arrival had similar modeled effectiveness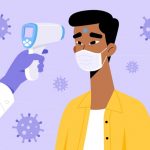 Convalescent plasma infusion did not lead to a significant difference in 30-day clinical outcomes or death in a randomized, placebo-controlled trial among patients with severe COVID-19.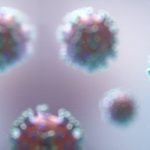 The Advisory Committee on Immunization Practices announced 4 ethical principles in developing strategies for the initial allocation of a SARS-CoV-2 vaccine: 1) maximizing benefits and minimizing harms; 2) promoting justice; 3) mitigating health inequities; and 4) promoting transparency.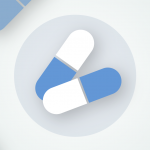 Mask mandates at the county-level were associated with a decrease in the rate of COVID-19 infections in Kansas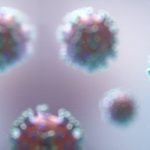 A randomized controlled trial in Denmark did not demonstrate effectiveness of adding a mask recommendation to other public health measures in reducing SARS-CoV-2 infection among participants instructed to wear masks (OR = 0.82, 95% CI 0.54-1.23), and did not investigate the broader community benefits from mask wearing.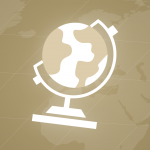 Final results of the candidate SARS-COV-2 vaccine produced by Pfizer, reported in a press release and not yet peer reviewed, indicate an efficacy of 95% to prevent COVID-19 disease, with evidence that it prevents severe disease.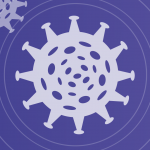 Large-scale pooled testing combined with contact tracing and other prevention strategies at Duke University contributed to limited SARS-CoV-2 transmission and efficiently identified asymptomatic cases, which comprised over half of the 84 cases detected during fall 2020.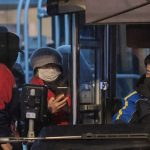 The incidence of out-of-hospital cardiac arrest was higher, while survival was lower, during the first weeks of the COVID-19 pandemic in the US, compared to one year prior.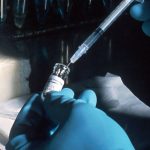 Symptom-based screening of travelers at airports to prevent the spread of SARS-CoV-2 was found to be resource-intensive and overall ineffective, identifying about one case for every 85,000 travelers screened
A wedding reception in rural Maine was the likely source of subsequent outbreaks in the local community, a long-term care facility 100 miles away, and a correctional facility 200 miles away, with a total of 177 cases and 7 deaths.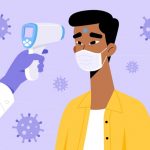 Public health measures to reduce SARS-CoV-2 transmission may have had unintended benefits on other respiratory viruses, shown by  a faster decline in the reproductive number (Rt) in  the 2019-2020 seasons of influenza A&B and respiratory syncytial virus, compared to the 5 past seasons.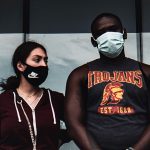 Intergenerational co-residence (age 18−34 years living with their parents) was associated with more deaths from COVID-19, with each additional point increase in the percent of co-residence associated with a 12% increase in cumulative deaths 100 days after onset of the pandemic in the US.
Intermittent excretion of low levels of SARS-CoV-2 RNA after hospital discharge was not associated with either secondary transmission or worsening clinical disease.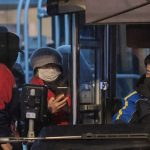 Modeling of K-12 school reopening in King County, Washington suggests that SARS-CoV-2 screening with PCR or antigen tests would provide little additional benefit if in-school countermeasures, which can be highly effective in reducing in-school transmission, are observed.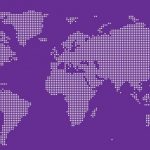 Cognitive impairments were found in 81% of inpatient rehabilitation patients (mean age 65 years) who were recovering from severe COVID-19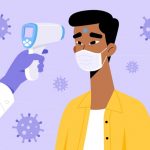 A study from England found that living with children was not associated with the risk of SARS-CoV-2 infection or with adverse COVID-19 outcomes. There were also no changes in risk following the closure of schools.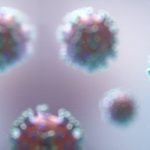 A qualitative study of COVID-19 vaccine trial perceptions among people from ethnic minority groups and vulnerable communities in the UK found that while many people believed that clinical research was necessary, most interviewees expressed extreme discomfort with the idea of attending a hospital for a vaccine trial.
October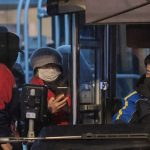 Oxygen saturation did not decline among adults over age 65 years while they wore non-medical face masks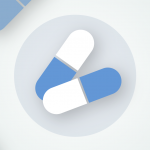 The scientific literature on COVID-19 is rapidly evolving and these articles were selected for review based on their relevance to Washington State decision making around COVID-19 response efforts. Included in these Lit Reps are some manuscripts that have been made available online as pre-prints but have not yet undergone peer review. Please be aware of…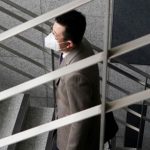 Twenty counties in the US in which mass-gathering rallies associated with the US Presidential campaign were held during August-September 2020 had an average 50% increase in the COVID-19 incidence 15 days after the gathering date. In comparison, the incidence among counties without such gatherings had a 2% increase.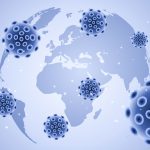 An outbreak investigation of SARS-CoV-2 infections among members of a university's men's and women's soccer team had an attack proportion of 38% (17 out of 45 exposed to index case), with all infected cases attending at least 1 of 18 social gatherings included in the investigation.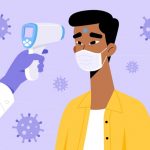 In some areas of the US, COVID-19 has likely become the leading cause of death among young adults aged 25-44 during substantial outbreaks, surpassing unintentional overdoses.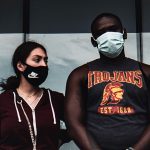 Universal mask wearing in the United States could save an additional 129,574 lives from September 22 through the end of February 2021, or 85% mask use could save an additional 95,814 lives when compared to a reference scenario in a model from IHME.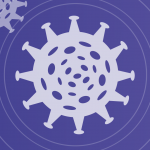 Only 1 to 6 cases of hospital-acquired SARS-CoV-2 infection at UW Medicine were reported from April 2 to May 14, corresponding to a relatively low incidence of 0.8 to 5 cases per 10,000 patient days. More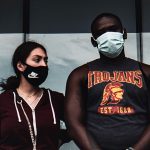 The scientific literature on COVID-19 is rapidly evolving and these articles were selected for review based on their relevance to Washington State decision making around COVID-19 response efforts. Included in these Lit Reps are some manuscripts that have been made available online as pre-prints but have not yet undergone peer review. Please be aware of…
Despite early enthusiasm for monoclonal antibodies directed against IL-6 (tocilizumab), two randomized, open-label trials did not demonstrate substantial clinical benefit, both reporting no effect on 28-day mortality. These findings, combined with two previously reported industry sponsored trials by the manufacturer of tocilizumab, indicate that tocilizumab may not be as efficacious as suggested by early observational data.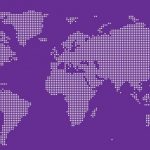 During the first wave of the COVID-19 pandemic in Hong Kong, there was a longer time to diagnosis among people living in public rental houses and in areas with lower educational attainment. In contrast, no such association was observed during the second wave when surveillance measures were enhanced.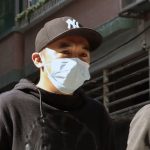 Children who were infected with SARS-CoV-2 at an overnight camp in Georgia in June transmitted the virus to 9% of their household contacts, with 10% of the adult secondary cases requiring hospitalization.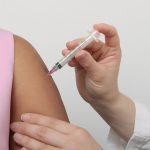 In an ongoing randomized controlled phase 1 trial of RNA-vaccine candidates BNT162b1 and BNT162b2, both vaccine candidates elicited similar SARS-CoV-2 neutralizing titers. BNT162b2 was associated with a lower incidence and severity of systemic reactions than BNT162b1, particularly among older adults.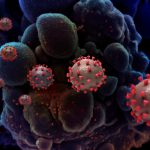 Transmission events from college-aged individuals to older individuals at nursing facilities resulted in two deaths, according to genomic sequence analysis of a COVID-19 outbreak following the reopening of colleges in La Crosse County, Wisconsin.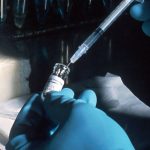 A man from Nevada was reported as the first case of SARS-CoV-2 reinfection in North America, with genomic evidence supporting that the first infection in May and the second in June were from separate occasions. Symptoms were more severe during the second infection. More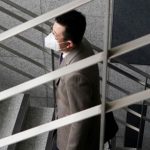 More than 815,000 deaths due to COVID-19 globally could be prevented by universal mask use between August 26, 2020 and January 1, 2021, based on recent IHME projections
Children with asthma or obesity who were hospitalized with SARS-CoV-2 were at increased risk for critical care admission or need for respiratory support.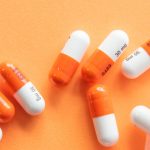 The most common motivations for social distancing among survey respondents in North America and Europe were wanting to protect others, self-protection, and feeling a sense of responsibility to protect the community.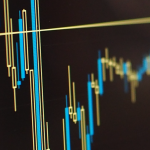 The BLAZE-1 clinical trial found that a combination of two monoclonal antibodies showed evidence of efficacy for treatment of mild-to-moderate COVID-19. These findings are based on a press release and have not been peer reviewed.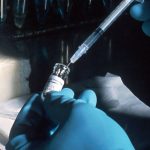 Lopinavir-ritonavir was not associated with a reduction in 28 day all-cause mortality, duration of hospital stay, or death in a randomized open-label trial (RECOVERY Trial).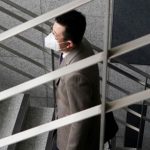 Approximately three-quarters of people who required hospitalization for COVID-19 reported at least one lingering symptom or effect 3 months after their symptoms began. The most frequently reported effects were reduced quality of life (51%) and shortness of breath (50%).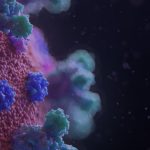 A study of viral genomes from Washington State indicated that the timing of mitigation strategies and repeated introductions of viral lineages into the state likely shaped the relative distribution of different lineages of SARS-CoV-2, rather than differences in transmissibility between variants of the virus.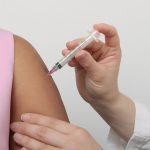 SARS-CoV-2 contact investigations in two Indian states showed the distribution of COVID-19 cases and deaths was younger than previously observed in the US, and is not explained by differences in underlying age of the populations. Risk of infection was higher among similar-age contacts, and most contacts who tested positive were exposed to an index case aged 20-44 years.
September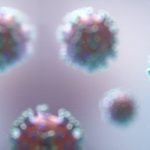 Among patients hospitalized with COVID-19 in the US, prior psychiatric diagnosis was associated with a higher mortality rate after controlling for demographic characteristics, other comorbidities, and hospital locations.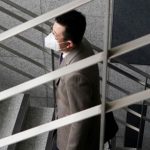 A university in North Carolina experienced 670 cases of COVID-19 within 2 weeks of reopening, likely due to student living arrangements and gatherings both on and off campus.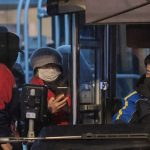 The prevalence of antibodies against SARS-CoV-2 was higher in US neighborhoods that have residents who predominantly identify as non-Hispanic Black or Hispanic and in more densely populated communities. Counties that reduced workplace visits by at least 5% in early March had lower antibody prevalence in July, 2020 compared to counties that did not reduce mobility.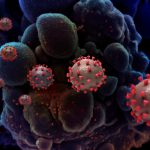 Both surgical masks and KN95 masks reduce outward particle emissions during coughing (74% reduction) and speaking (90% reduction).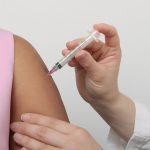 Key Takeaways: A modified SARS-CoV-2 PCR testing procedure that eliminated the bottleneck step of RNA extraction achieved high sensitivity and specificity.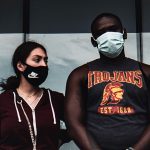 Spending time in an emergency department at the same time as someone with COVID-19 did not appear to increase the risk of acquiring SARS-CoV-2 infection, based on a case-control study among 39 emergency departments in the western United States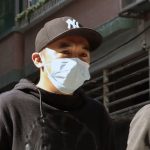 Antibody testing of healthcare workers in Detroit found that 7% had antibodies against SARS-CoV-2 and that nurse assistants and nurses had higher likelihood of SARS-CoV-2 seropositivity than physicians. Consistent use of PPE, including N95 respirators and surgical facemasks, decreased the likelihood of seropositivity.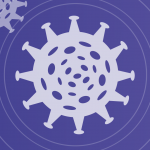 West Virginia nursing homes with higher quality ratings from the Centers for Medicare and Medicaid Services had up to 94% lower odds of experiencing a COVID-19 outbreak compared to nursing homes with the lowest quality ratings. More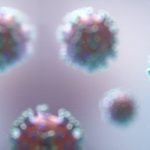 One-quarter of the pregnant women who were hospitalized with symptomatic COVID-19 had a severe disease course, including ICU admission, mechanical ventilation, or death. More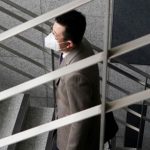 Of the 121 SARS-CoV-2 associated deaths in the US among people <21 years old reported to the CDC by July 31, 70% were 10-20 years old and 10% were infants. People age <21 years made up 0.08% of all SARS-CoV-2 associated deaths. More...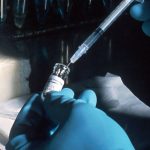 A 3% prevalence of SARS-CoV-2 antibodies among 50,130 consecutive life insurance applicants in the US corresponds to an estimate of the total number of SARS-CoV-2 infections that is 3.8-times higher than the number of cases reported by the CDC. More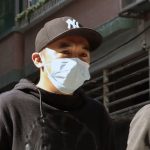 Twelve children who acquired SARS-CoV-2 in child care facilities in Utah transmitted the infection to at least 12 out of 46 (26%) non-facility contacts. More
Adults with a positive SARS-CoV-2 PCR test were twice as likely to have reported dining at a restaurant than were those with negative SARS-CoV-2 test results in a study at 11 US medical centers. More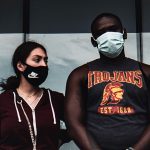 Key Takeaways: Universal masking and universal SARS-CoV-2 testing for patients at admission decreased high risk exposures to SARS-CoV-2 among healthcare workers by 68% and 77%.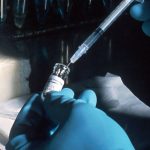 Key Takeaways: Non-randomized phase 1/2 studies in Russia of adenovirus recombinant vaccines, rAD5 and rAd26, were well tolerated with no serious adverse events with. All participants (n=38 per vaccine) produced antibodies to the vaccines, and humoral and cellular immune responses were strong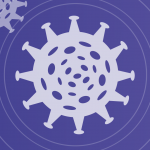 Key Takeaways: Patients who had a likely vitamin D deficiency were more likely to test positive for COVID-19 than those with sufficient vitamin D levels.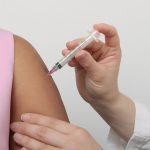 Key Takeaways: The recombinant nanoparticle vaccine NVX-CoV2373 induced higher anti-spike IgG and neutralizing responses compared to convalescent serum without serious adverse events.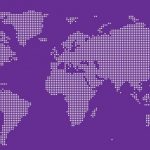 Key Takeaways: A meta-analysis of 7 randomized trials (12 countries, 1,703 critically ill patients with COVID-19) found that patients receiving corticosteroids had lower 28-day all-cause mortality (OR=0.7, 95%CI 0.5-0.8) compared with usual care or placebo.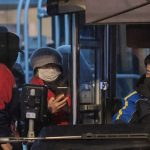 Key Takeaways: An outbreak of SARS-CoV-2 in China was linked to riding on a bus without outdoor air recirculation.
August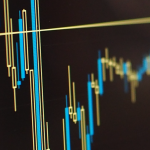 Key Takeaways: Serious adverse events were rare (<1%) among a sample of more than 20,000 patients with COVID-19 who received a convalescent plasma transfusion.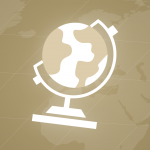 Key Takeaways: A cohort study of children admitted to hospitals in the UK with proven or highly-likely COVID-19 found that 11% of children met criteria for multisystem inflammatory syndrome, and that acute COVID-19 was associated with age < 1 month, age 10-14 years, and Black ethnicity.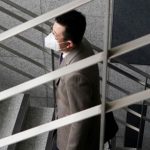 Key Takeaways: N95 masks and similar KF94 masks worn by coughing patients with SARS-CoV-2 infection blocked the spread of viral RNA to surrounding surfaces considerably better than surgical masks.
Key Takeaways: Four overnight camps in Maine (1,022 attendees from 41 states) implemented multilayered prevention and mitigation strategies that were successful in identifying and isolating three asymptomatic persons with SARS-CoV-2 infection and in preventing secondary transmission.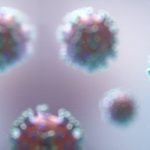 Key Takeaways: Analysis of 772 SARS-CoV-2 genomes from Massachusetts identified more than 80 distinct introductions into the Boston area and a superspreader event among a highly mobile population that contributed substantially to community transmission.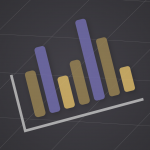 Key Takeaways: Jails and prisons in Massachusetts report an incidence of COVID-19 that is 2.9-fold higher than among the Massachusetts general population and 4.8-fold higher than the US general population.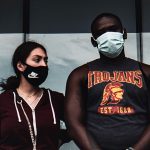 Key Takeaways: Immunologic examinations of 15 people who had recovered from mild COVID-19 found evidence of SARS-CoV-2-specific immune markers that the authors believe provide evidence that recovered individuals will be protected from a second SARS-CoV-2 infection.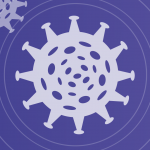 Key Takeaways: Mass testing conducted in 16 prisons and jails from 6 US jurisdictions found a median prevalence of 29% and a median 12-fold increase in SARS-CoV-2 cases identified in facilities compared to earlier symptom-based testing.
March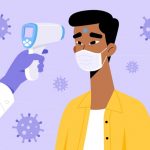 Whilst COVID-19 is mild disease in children, data available to date suggests that children have not played a substantive role in intra-household transmission of SARS-CoV-2.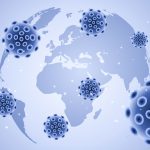 Multiple studies confirm the presence of antibodies to SARS-CoV-2 in neonates born to mothers with COVID-19 suggesting possible vertical transmission.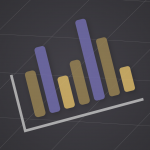 A free online tool that is capable of estimating the maximum daily number of incident COVID-19 cases that a healthcare system could manage given age-based distribution and severity is shared in a study.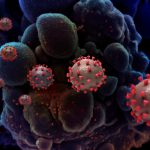 Multiple studies suggest gastrointestinal or fecal-oral route for SARS-CoV-2 transmission.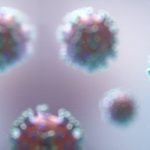 Several studies provide treatment recommendations for COVID-19 patients with severe acute respiratory distress syndrome.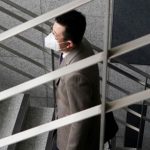 While highly disruptive to society, a study found four social distancing interventions to be highly effective in flattening the curve, even after a 10-week delay from index case arrivals.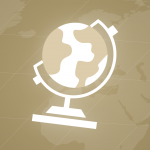 Results from a meta-analysis highlight the importance of timely and clear communication by public health officials for better quarantine adherence.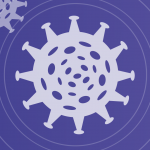 A study highlights the significance of large-scale and standardized clinical testing for early prevention and control of COVID-19.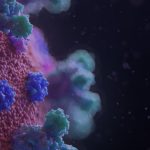 Prisons, youth detention centers and immigration detention centers are high-risk settings for COVID-19 outbreaks and should be integrated in COVID-19 public health responses.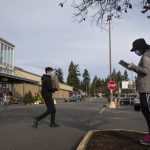 Similar to prior studies, a new study found no evidence of vertical transmission of SARS-CoV-2.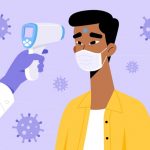 More studies emphasize the importance of self-imposed prevention measures and social distancing to curb the spread of COVID-19.
More research is exploring transmission routes for COVID-19, emphasizing fomite spread and possible aerosolization in confined spaces.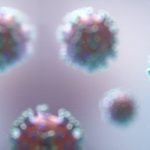 One study calls attention to clinical recommendations during the current outbreak for psoriasis patients who may be on immunosuppressive treatments.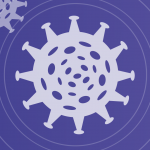 There is new evidence indicating stability of SARs-CoV-2 on surfaces and in the air, supporting plausible fomite and aerosol transmission of COVID-19.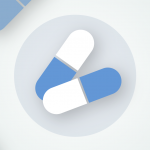 Several new studies have explored the potential efficacy of treatments for other conditions that have been FDA-approved and may have useful applications for COVID-19 patients, though further study and clinical trials are warranted. Among those discussed in the newest literature are cepharanthine (CEP), selamectin, mefloquine hydrochloride, and chloroquine phosphate.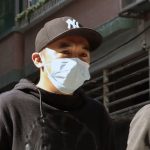 The effectiveness of non-pharmaceutical interventions depends on a number of factors, including public health capacity for intervention implementation and enforcement, disease serial interval, and the level of pre-symptomatic transmission.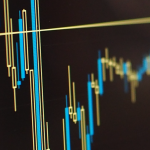 New age-specific case fatality estimates from Hubei Province show a sharp incline in case fatality after age 60, reaching 36% among those aged 80 and older compared to just 3.3% (2.9-2.8) among symptomatic cases and only 1.6% (1.4-1.8) across symptomatic and asymptomatic cases combined.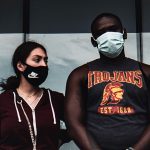 Two articles have outlined specific recommendations for managing gynecological and obstetric care for pregnant women diagnosed with COVID-19.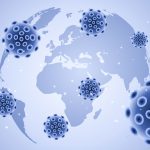 Another study of the potential for sexual transmission of COVID-19 has found no evidence of vaginal transmission, though more research is needed to confirm.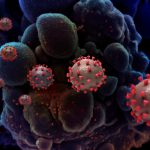 Several studies in recent days have explored the possibility of antibody screening as an alternative or supplemental diagnostic test for COVID-19. Results have been largely promising, especially for combined RT-PCR and antibody testing.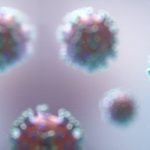 Descriptive studies of fatal COVID-19 cases continue to converge on key factors that appear to be associated with an elevated risk of death: older age, male sex, and comorbidities (e.g., hypertension, heart disease, and diabetes).
February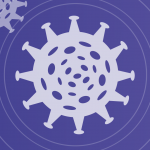 Testing methodologies continue to be evaluated for sensitivity and specificity, especially in relation to disease stage and severity. One new study found that the presence of viral RNA in blood and anal swabs is associated with severe disease.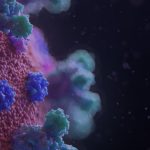 There remains no evidence that SARS-CoV-2 can be transmitted sexually.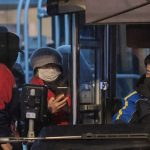 New studies continue to find that older age and comorbidities, especially hypertension, are associated with an elevated risk of COVID-19 illness, increased symptom severity, and death.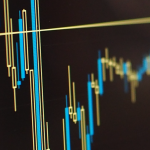 Increasingly, modelling papers suggest that the movement restrictions implemented in Wuhan on January 25th appear to have had an impact on the rate of spread outside of Hubei Province.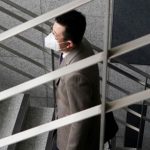 Mounting evidence from small family cluster and larger population studies suggests not only a strong likelihood of asymptomatic transmission of SARS-CoV-2 but also that cases resulting from asymptomatic transmission can develop severe illness.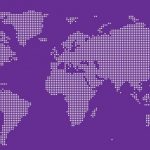 Preliminary evidence from hospital-based studies indicates that kidney impairment and acute respiratory distress syndrome are associated with a greater likelihood of death among hospitalized COVID-19 patients.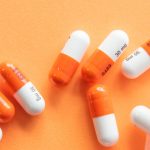 Two articles discuss the potential effectiveness of Chloroquine phosphate as a viable treatment option for COVID-19-associated pneumonia.
New efforts to predict how long the outbreak will last appear to disagree substantially, highlighting the importance of interpreting any such predictions with caution.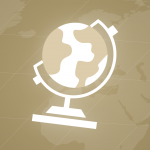 Several new papers have used modelling and prediction techniques to assess the pandemic potential of COVID-19, exploring the effectiveness of travel restrictions and other infection control measures. On their own, environmental conditions (e.g., seasonality and humidity changes) appear unlikely to slow the spread of the outbreak.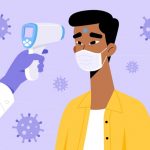 Clinicians and researchers continue to share recommendations for COVID-19 patient screening and care based on current experience and lessons learned from prior coronavirus outbreaks.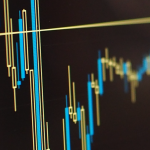 Accounting for underreporting, new statistical modelling efforts indicate that there may have been closer to 100,000 COVID-19 cases in China before the end of January compared to official estimates under 20,000.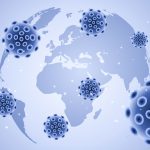 2019-nCoV Case Fatality Rates have a broad range, depending on age, severity of illness at time of diagnosis, and sex. A calculated CFR for hospitalized patients ranges from 0.7% for those presenting with mild illness 9.5% for patients with two of three risks mentioned.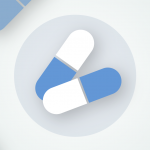 The possibility of asymptomatic transmission remains an open question.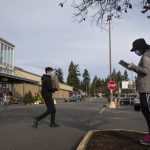 A descriptive study of 1,099 2019-nCoV patients in China offers some of the most robust information about clinical characteristics available.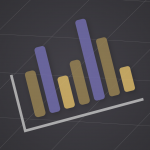 Pediatric patients appear to experience milder illness and often exhibit no obvious symptoms at time of diagnosis.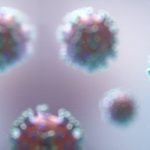 Persons testing positive for 2019-nCoV with mild or no symptoms have been found through investigation of family clusters in multiple countries.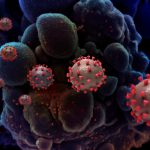 Researchers continue to conclude that bats are the most likely evolutionary predecessor to 2019-nCoV, though there remains no agreement on precisely how the jump may have occurred.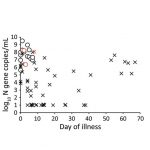 Despite a flawed earlier report, asymptomatic transmission has not been confirmed in peer-reviewed literature.
Implications of 2019-nCoV recognition of the human cell receptor angiotensin converting enzyme II (ACE2) is a hot topic, with researchers considering everything from potential therapies to novel transmission mechanisms based on this information.
January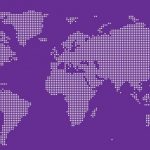 A second case of 2019-nCoV was identified in Germany resulting from apparent asymptomatic transmission from an infected Chinese traveler.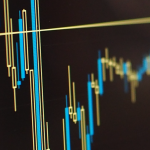 The first case of person-to-person transmission in the U.S. was reported in Chicago today.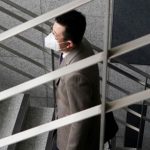 Estimates of R0, incubation period, and illness duration are still inconsistent as researchers rely on a range of case reporting sources. Even so, some patterns are beginning to emerge and may be worth noting, with caution.
There is increasing evidence for person-to-person transmission both in and outside of China.